In recent days there have been rumours floating in social media that Harambee Stars striker Michael Olunga has been offered an eye watering amount of £600 million to play for the Japanese national team. The rumours took flight after Olunga scored 8 goals as his league leading team Kashiwa Reysol thrashed eigth placed club  Kyoto Sanga 13-1 on the final day of the season.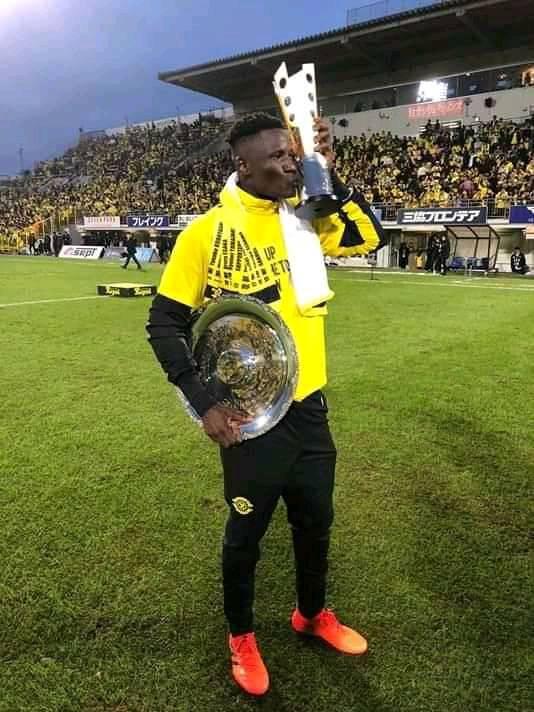 A number of news outlets also posted the story. Many Kenyans on social media were quick to jump on the band wagon, urging Olunga to forget Kenya and follow the money.
Others insisted that Olunga should not make the same mistake that Oliech made in 2004 when the Nation of Qatar supposedly made an offer to him when he was age 19.
As you may recall, reputable news outlets including Kenya's main newspapers printed stories that Oliech was being offered around Ksh 200 million to defect to Qatar. As part of the deal, Qatar was to fund a new stadium in Kenya. Reports suggested that the then Sports minister Najib Balala had acquiesced to the deal. Oliech's own mother later reported that her son had indeed received an offer to defect but had turned it down.
What is likely to have happened is that none of the officials involved actually understood the FIFA statutes around eligibility.
FIFA 1962 Statute would have made Oliech ineligible for Qatar
It is indeed true that before 1962, a player could represent multiple countries in succession. The legendary Alfredo de Stefano played for Argentina, then Colombia, then Italy in succession.
FIFA put a stop to this free-agency in 1962 at the thirty-third FIFA Congress by creating legislation that contained these relevant provisions:
(1) a player must be a naturalized citizen according to the particular country's laws to be eligible to represent the country;
(2) if a player has been included in a national team, he is ineligible to represent another nation;
(3) the only exceptions to these rules concern players whose nationality is affected by independence being given to a region or by part of a country being ceded to another.
By 2004, Oliech had already represented Kenya in full internationals. Not only did he play for Kenya but  he was the top scorer as Kenya qualified for the 2004 Africa cup of Nations. This would have disqualified him from playing for Qatar. So the whole idea that he could defect to Qatar was far pure hogwash.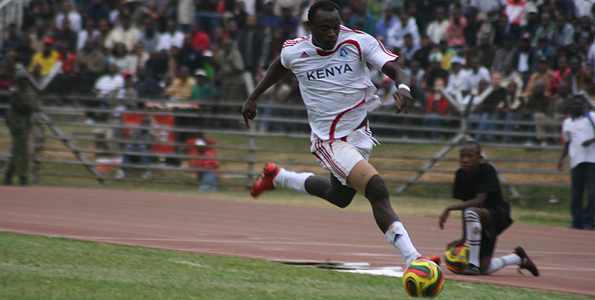 2004: FIFA Changes nationality rules again
Had Oliech not played a full international for Kenya, he would have been eligible to play for Qatar. All he would need to do is to live in Qatar for two years. During this period, a number of Brazilians ended up changing nationalities to play for other countries: Francileudo Santos and Jose Clayton both played for Tunisia after having played for Esperance for two years.
The relevant FIFA statute at the time stated that a player could also change nationality if he had at least one parent or grandparent who was born in that country, or the player must have been resident in that country for at least two years.
During this period, Qatar was among many nations that had become notorious for naturalizing foreign players especially Brazilians. FIFA thus held an emergency congress to address the issue again.
"If we don't stop this farce, if we don't take care about the invaders from Brazil towards Europe, Asia and Africa then, in the 2014 or the 2018 World Cup, out of the 32 teams you will have 16 full of Brazilian players." said FIFA president Sepp Blatter in 2007.
As a result, The residency requirement for players lacking birth or ancestral connections with a specific country was extended from two to five years in May 2008.
Note that this statute alone would disqualify Olunga who has been in Japan for much less than the required period.
Also in 2004, FIFA relaxed their statute to allow players who had represented a country at youth level, to represent the country of their ancestry at senior level. As a result there has been a rash of players featuring for other countries. Indeed nations like Algeria and Morocco nowadays field teams made up almost entirely of players who grew up in France and Holland. Some of them played for France at youth level.
The FIFA statute today.
Today in 2019, the FIFA statute for nationality reads as follows:
Any player who has already participated in a match (either in full or in part) in an official competition of any category or any type of football for one association may not play an international match for a representative team of another association, unless: The player permanently loses the nationality of that country without his consent or against his will due to a decision by a government authority.
To put it plainly, Olunga would only be eligible to play for Japan if he were to be expelled from Kenya i.e. lose his citizenship as happened to Professor Micere Mugo after the 1982 coup.
What causes Confusion?
The fact that some players have in  the past been able to easily change nationality makes people think it would be easy for a player to switch nationalities. Many people do not fully understand the FIFA statute.
Some are even confused by the fact that Divock Origi whom they think is Kenyan, plays for Belgium and Zinedine Zidane whom they think is Algerian, played for France. In reality Divock Origi is Belgian and likely has never had any Kenyan document be it a passport, an ID Card nor a birth certificate.
Further confusion arises from the fact that other sports like athletics and rugby make it rather easy for a player to change nationality. In fact in 2005, the rumours about Oliech defecting were fanned by the fact that a famous Kenyan athlete , Stephen Cherono, who had represented Kenya and won a gold medal at the 2002 Commonwealth games, had in 2003 defected to Qatar for a large sum of money and changed his name to Saif Said Shaheen.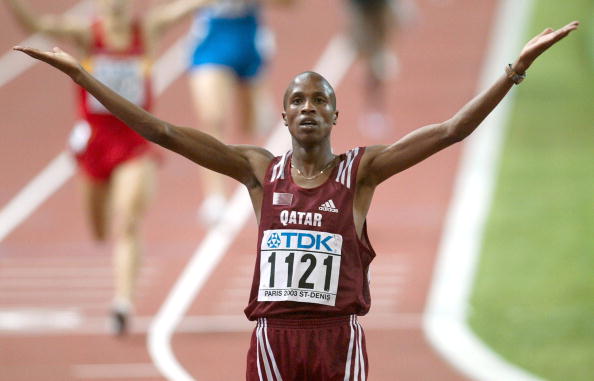 Japan is also famous for naturalizing players from New Zealand and South Africa to play for their national rugby team. Indeed almost all the top rugby nations today have naturalized players from nations like South Africa, New Zealand, Fiji and Samoa. This also leads to confusion and a lack of understanding. Which brings me to the last point about Olunga.
Would Japan naturalize Olunga if he was eligible?
If FIFA rules were lax and rich countries could throw their money around, it is unlikely that Japan would come after Olunga. They would most likely be interested in players from prestige countries like Brazil and Argentina.
If they were to recruit from African countries, they would likely go after famous players like Mo Salah or Sadio Mane who would not only play well for Japan, but due to their fame, they can also draw large crowds to the stadium each time they play. Football is after all a business. Tickets must be sold. Jerseys must be sold. And huge TV deals must be signed. And you do that by signing famous players.
Indeed if FIFA rules were as lax as athletics, you would have the equivalent of the Wild west whereby players would sign contracts to play for one nation for a few years. Then sign for another nation. By the time a player retires, he might have played in 3 different world cups for three different countries. A farcical situation.