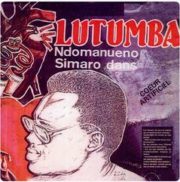 Introduction
The song Mangasa was released late in 1988. It was part of an album that featured four songs, all by Simaro. The other songs were Couerr Artificiel, Maclebert and Sindo na Bruxelles
It was at a time when Franco's health had started to fail and he was not as active in the band as he was frequently in Europe seeking treatment. Franco had therefore started ceding control of the band to Simaro. To illustrate this, the album cover was labeled "Simaro et le TP OK Jazz".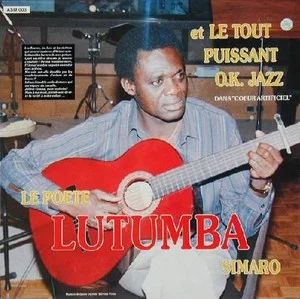 The lead singer is Josky Kiambukuta. Madilu System and Malage de Lugendo also provide solo vocals. De Lugendo's vocal is especially powerful as his ability to variate his voice from high to low in the same verse is in full effect here. A melodious harmony section fills the space between the three vocalists, all of whom also featured prominently in the other three songs on the album.
Synopsis
The song is the story of a man who divorced his wife. He thought he had found a better woman. But after going with more than five other women in a short time, he claims to find the flaws of his first wife in others.
When he recalls his life with his first wife, he concludes that there is no perfect woman. He regrets ever leaving his first wife. He is embarrassed. His disappointment is illustrated by the popular proverb of a crocodile who fled the rain to hide in the popular epic known as Elima Ngando
Song Video
Lyrics and Translation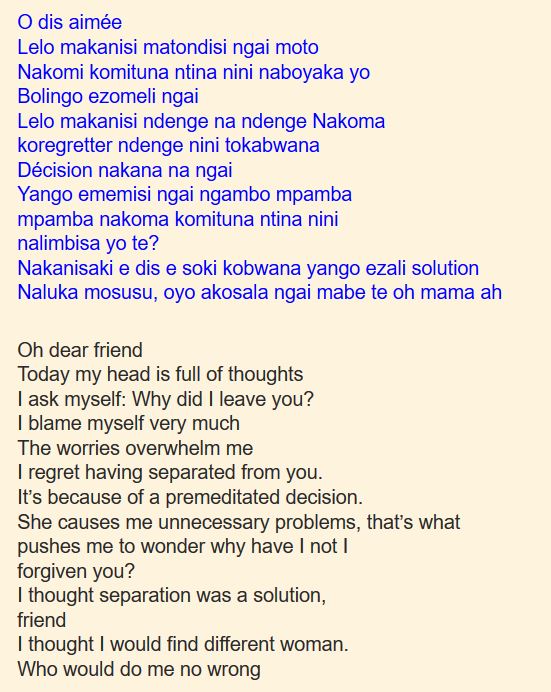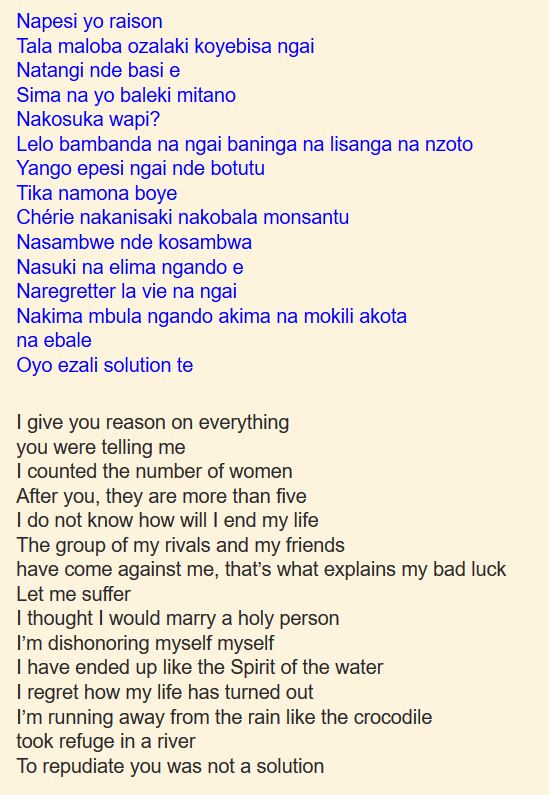 Josky's Vocal Solo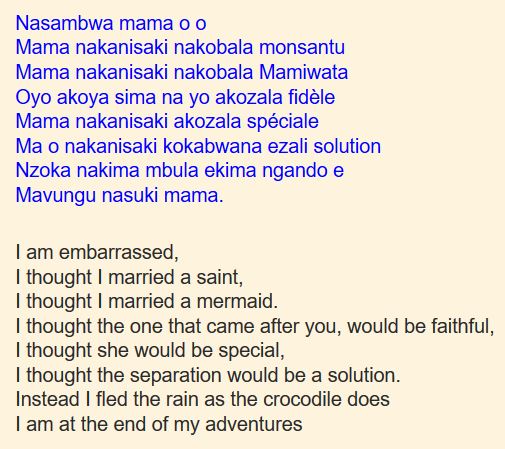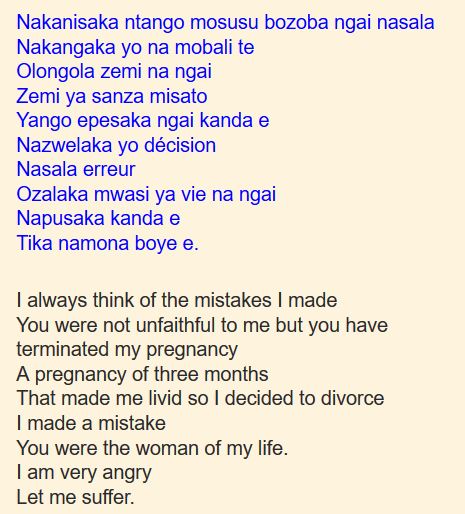 Chorus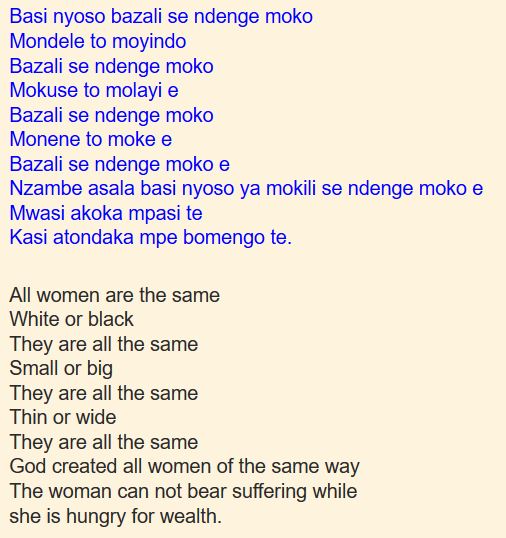 Josky's Second Vocal solo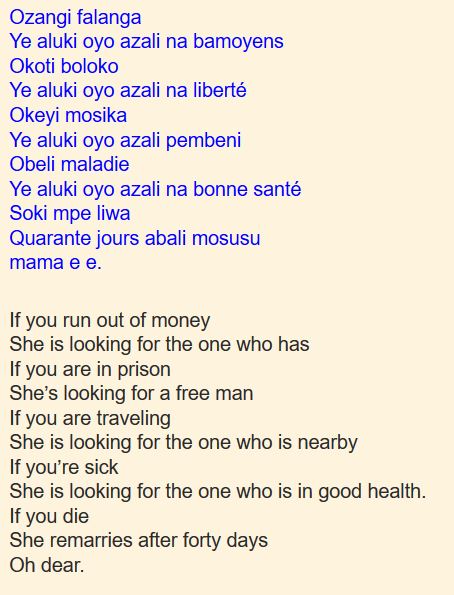 Madilu's vocal solo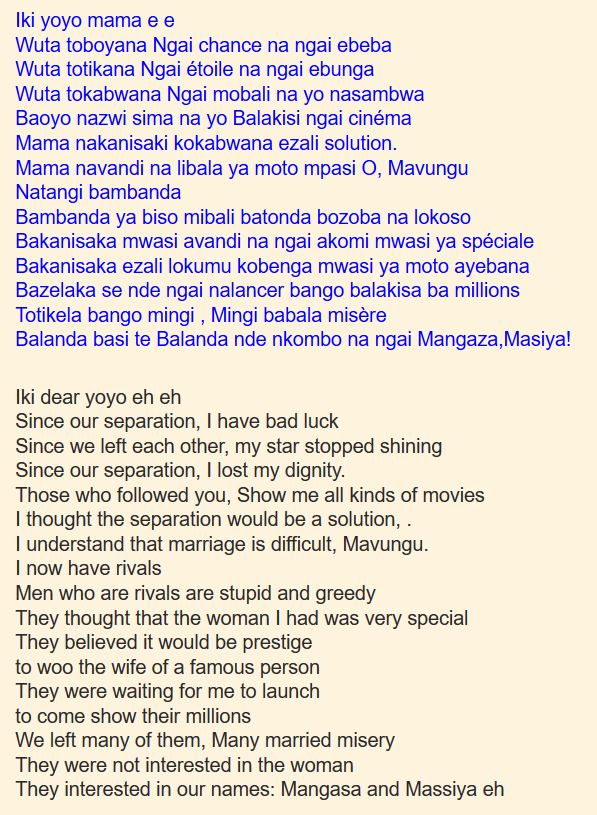 De Lugendo's Vocal Solo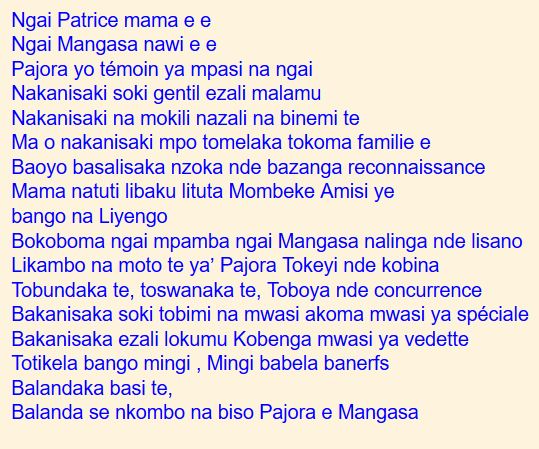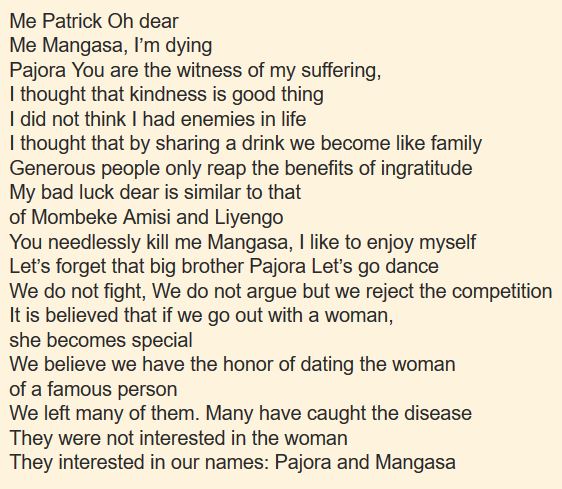 The Epic of Elima Ngando
Elima Ngando is an epic among the Bakongo people of Congo DR.
Elima means "the spirit that is at the origin of the movement". It is a spirit that lives in the water.
Ngando means crocodile  .
Elima Ngando means sacred crocodile, gatekeeper of the Mothers of the Waters.
Elima is from the region of Mai-Ndombé in Bandundu Province. Lake Mai-Ndombe feeds the Fimi River, a tributary of the Congo River. Mai-Ndombe means "black water" in Lingala. The local population travels by canoe on this lake, the anchor (Longo en Lingala) is therefore a major element of everyday life.

Elima is Creator, Longo Teacher, Dancer, Choreographer, African Dance Teacher but also Author-Composer-Interpreter, Member of the Circle of Wisdom and Union of Ancestral Traditions, Founder of the Iso la Iso Association.
The sacred waters of Nkamba are fed by a permanent source of holy water. Nkamba, the birthplace of Simon Kimbangu, a city of love, true peace and moral and spiritual comfort is located between the three Congo: Congo Brazzaville, Congo Kinshasa and Angola.