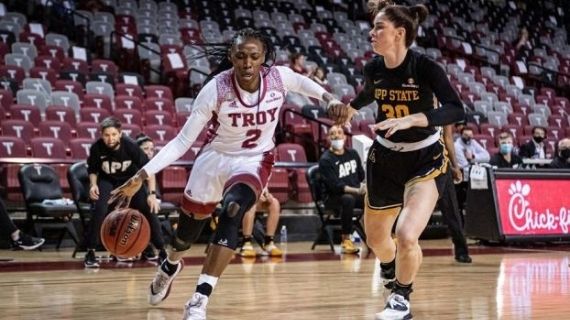 Felmas Adhiambo Koranga is a versatile forward who made a name for herself by being named Sunbelt Conference newcomer of the year in 2021 and being named to the Sunbelt Conference first team in 2022 while playing for NCAA division 1 side Troy University. She is the best Kenyan player ever to play in NCAA division one.
At a height of  6'1″she combines the skills of a guard with the power and post moves of a forward. She can handle the ball well and often leads fast breaks. In a half court setting, she utilizes her superb footwork to post up opponents and beat them with nifty spin moves, up and unders and a well-honed turnaround jumper. She is immensely athletic and has great leaping ability which she uses to grab rebounds.
Background
Felmas was born and grew up in Nakuru. She comes from a sporting family. Her father is Elijah Koranga who played for military side Scarlet FC which was one of the top Kenyan teams in the 1980s and 1990s. He also played for the national team Harambee Stars at the 1992 Africa cup of nations. Elijah was an extremely athletic and agile player whose versatility enabled him to play in several positions in defense and midfield.

One of her brothers is Ariel Okal also plays for the Kenya national basketball team.
She took up basketball seriously in form 2 while attending Shimba Hills secondary school which at the time was the pre-eminent basketball powerhouse in Kenya producing numerous top tier players including Josephine Owino, the first Kenyan to be drafted to the WNBA.
"When I joined Shimba Hills Secondary School in Form One in 2010, basketball was not the sport I wanted to play. In fact I was so lazy that I was comfortable with just going to class and relaxing in the dormitories during games time," Koranga said, adding that the desire to go for weekend trips with other students and pressure from her elder brother Ariel Okal as well as her school coach made her start attending basketball training sessions." she told the Nation newspaper.
She finally made it into the school-team in 2012 as a form 3 student. Shimba Hills went on to win the national schools championship. In the East Africa school games, they lost in the final to Lecce of Tanzania. The following year, she helped Shimba Hills make amends. They won both the national championships and the East African school games.
Like many talented Kenyan youth, Felmas almost quit basketball after her secondary school due to a shortage of defined opportunities and incentives. However she changed her mind when she was offered an opportunity to play for the Kenya Under 18 team in the FIBA Zone Five Championships.
"After school, I thought my relationship with basketball was over but while in Nakuru with my parents, I got a call-up to the under-18 basketball team. I resisted before finally making up my mind to join," she told the Nation.
In the opening match, Kenya lost to hosts Uganda. But Felmas scored 16 points and grabbed 16 rebounds to lead Kenya in both categories.
Kenya Ports Authority Basketball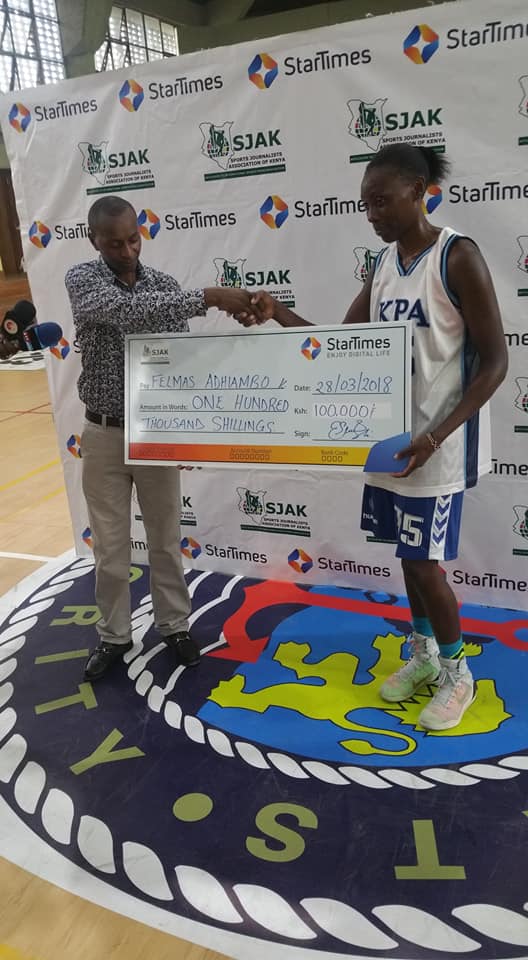 Felmas would later joined local basketball giants Kenya Ports Authority (KPA) whom she played for between 2016 and 2018. In 2016, she played for KPA at the Africa club championships. Despite limited playing time, Koranga excelled. In particular she led KPA in scoring for the last two games where she scored 11 and 12 points respectively.
In 2017, KPA played in the Africa Champions cup again. This time Koranga was oustanding, leading KPA in scoring with 12 points per game and rebounding with an incredible 10.3 RPG. Indeed she led the entire tournament in rebounds per game. Most notable was the 19 points she scored against DC Motema Pembe of DR Congo on the way to a 70-51 win. KPA finished 5th in the tournament with a 3-3 record.
In 2017 she received an invite to join Loyola University in New Orleans. But her visa application fell through.
Koranga was KPAs leader in 2018. She led KPA in scoring and rebounding as they beat arch rivals Equity Banks Hawks to win the Kenya Basketball Federation Women's Premier League title. This resulted in her winning the Sports Journalists Association of Kenya/StarTimes Player of the Month for February 2018 beating several other nominees which included Winter Olympian Sabrina Wanjiku, rugby ace Darwin Mukidza of Kenya Commercial Bank, Tokyo Marathon champion Dickson Chumba and Stacy Ndiwa who won the national cross-country championships.
Tyler Junior College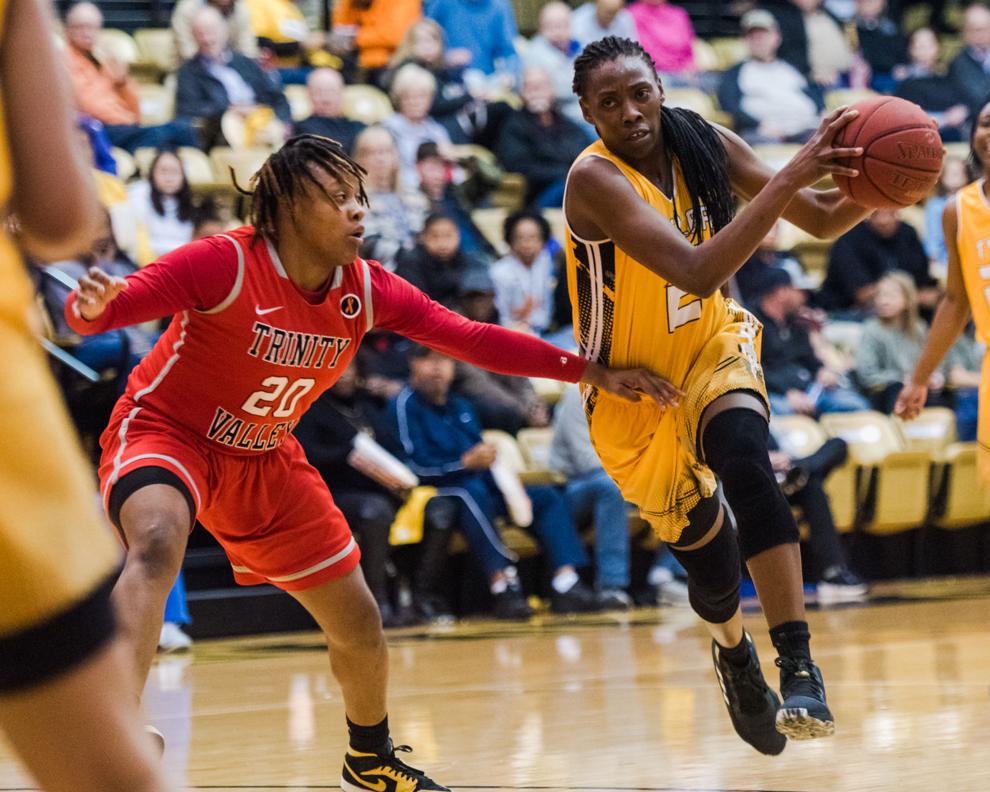 In August 2018, Felmas finally landed an opportunity to pursue college basketball in the United States when she joined Tyler Junior college. There she joined another Kenyan, Melvin Iminza, formerly of Strathmore University. Koranga's impact was immediate. In her first year, She averaged 14 points and 10.5 rebounds as a freshman to earn NJCAA Second Team All-America honors while being named the Region 14 Freshman of the Year.  In her second year she led Tyler in scoring with 19.0 points per game and in rebounds with 13.1 rebounds per game. She started in 31 games and tallied 26 double-doubles. In the 2019-2020 season she was selected as a first-team NJCAA All-American, Region XIV Most Valuable Player and the WBCA Two-Year Player of the Year.
Troy University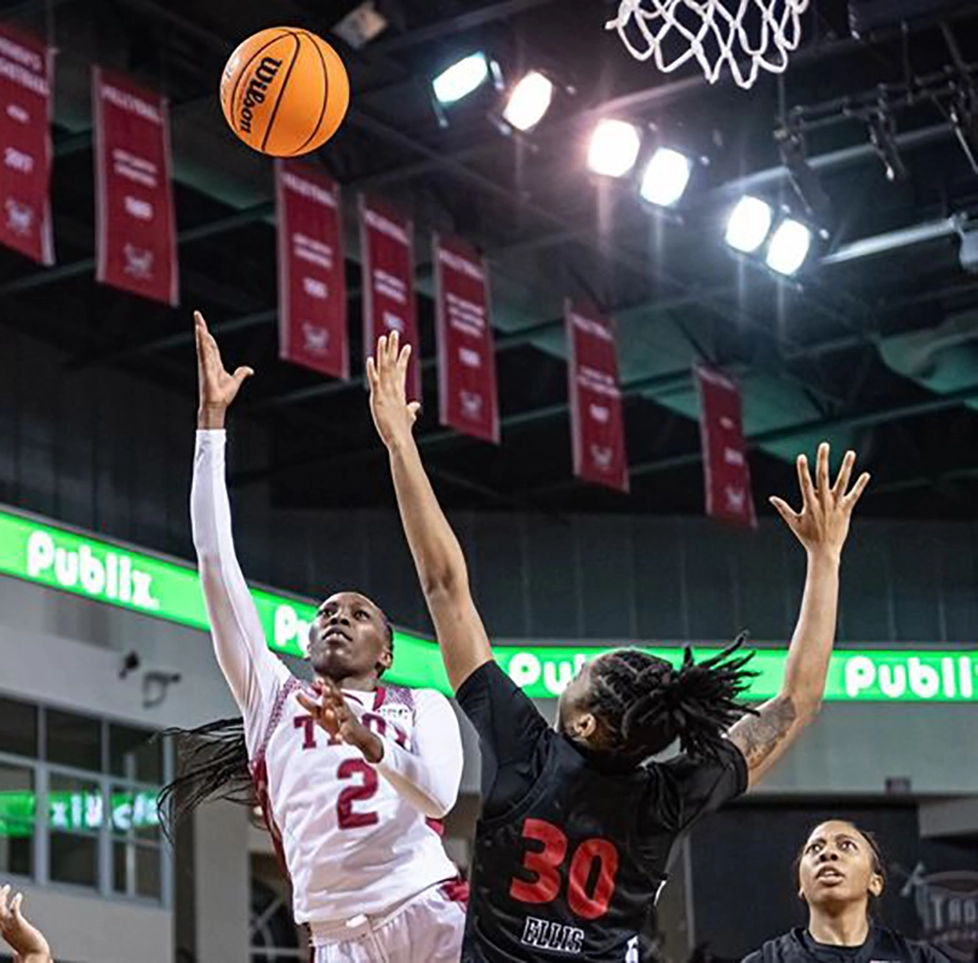 After completing her two year eligibility in Junior college, Koranga was recruited by several division one schools. She decided to join Troy University. In her first season in NCAA division 1, she was third on th team in scoring, averaging 12.8 points,. She was second in rebounding in 11.1 rebounds. Fourth in 1.5 steals and had 0.8 blocks and 0.6 assists per game. She shot 42.9 percent from the field (118-of-275).
Koranga's rebounding prowess came to the fore during her second seas0n at Troy. She set the Troy single game division one record for rebounding in a game, finishing with 24 . She also set the Troy Division I season record with 354 rebounds and she led the entire conference in rebounds. She recorded 41 blocks which ranked ninth in Troy single season history. She also led the team in steals with 50 steals.  and 29 assists.She led the team in scoring with 12.6 points per game. She was the key performer as Troy University won the Sun Belt regular season championship and was named to the Sun Belt All-Tournament Team.