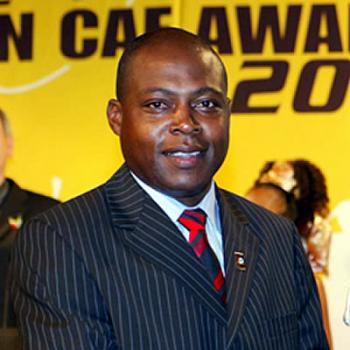 The CECAFA senior challenge cup is Africa's oldest tournament in any sport. But its not just old by African standards. It started in 1926 as the Gossage cup. This makes it older than the world cup and the European cup of nations.
However the senior challenge cup finds itself in a desperate situation. The 2014 edition was canceled after Ethiopia pulled out as hosts. They cited their preparations for the 2015 AFCON as the reason. But that is a lame reason considering they were already out of contention. The real reason is likely that they could not afford to host the tournament. The costs are astronomical at US $600,000 or Ksh 52 million.
Desperate times call for desperate measures. CECAFA senior challenge cup badly needs a solution before it fades into oblivion. Several ideas have been mooted for example playing it in a league format. This could be a viable solution for reducing costs. However it will interfere with local leagues and will transfer hosting costs to each individual country that plays.
One of the problems plaguing the tournament is the lack of a sponsor. Current Chairman Nicholas Musonye, try as he might has been unable to secure any sponsorship.
What the tournament needs is a fresh, new exciting face to market the tournament. A famous, accomplished person with a solid reputation who can  appeal to sponsors. One who can create goodwill with FIFA and possibly attract funding from the world body.A person with solid organization skills.
That person is none other than Zambian legend Kalusha Bwalya. It was gratifying to note that Bwalya attended the 2014 CECAFA general assembly. Also in attendance were the federation chairmen from all the other CECAFA countries.
Kalusha Bwalya is a footballing legend. One of the most famous footballers the continent has produced. In his heyday, he was among Africa's greatest players. He succeeded in Europe at a time when few Africans thrived in Europe. His most famous moment came when he scored a hat-trick to lead Zambia to a famous 4-1 win over Italy at the 1988 Olympics. (See the video below)
After retirement, Kalusha has distinguished himself as a competent admistrator. He became chairman of the Football association of Zambia (FAZ). Under him, Zambia won the Africa nations cup for the first time ever.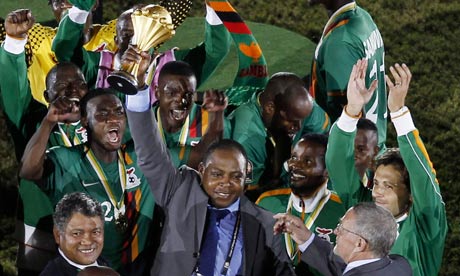 It goes without saying that Bwalya has the cachet, the personality and the competence to be an effective CECAFA leader. He is the kind of person that sponsors, prominent businessmen and even presidents want to associate with. I mention presidents because many CECAFA tournaments are sponsored by presidents and famous personalties such as Paul Kagame of Rwanda who sponsors the club cup.
Why would he want the position?
I am assuming that Bwalya is an ambitious fellow. He has been FAZ chairman for years now. The next logical step in his progression is to be CECAFA chairman. And CECAFA would only be a stepping stone towards becoming CAF chairman. Remember that current CAF chairman Issa Hayatou is likely on his way out. He is in his 70s and has health issues.  As CECAFA chairman, Bwalya would be in prime position to challenge for the top CAF position. And who knows. From there he could challenge for a position at FIFA. At age 51, Bwalya is relatively young compared to the likes of Blatter and Hayatou who are in their 70s. If Bwalya does a god job rescuitating CECAFA, he will have proven his mettle and he could parlay that into more senior positions as CAF chairman and perhaps a post at FIFA.
Could Zambia rejoin CECAFA?
The golden era of the CECAFA senior challenge cup was the early to mid 1980s. During this period, Zambia, Zimbabwe and Malawi were permanent CECAFA members unlike today when they only occasionally participate. During this period, top challenge cup players were legends throughout East and Central Africa. In Kenya players like Bob Ogolla, Ambrose Ayoyi and Joe Masiga became household names throughout the region. Zambian players like Efford Chabala, Godfrey Chitalu and indeed Kalusha Bwalya were reknown througout the region. In 1984 in Uganda, Zambia won the tournament for the first time ever. On the way, they beat defending champions Kenya 2-0 in the semis. It was a tough semi-final that was scoreless after 90 minutes. Bwalya played a key role as Zambia scored two extra time goals by Philemon Mulala.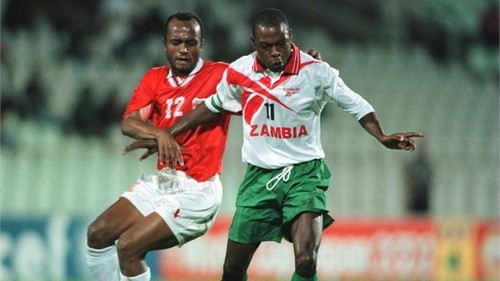 Bwalya's presence could be the impetus to bring Zambia, Malawi and Zimbabwe back into the fold. It could also bring back the fan interest that used to exist during that golden age.
What about Musonye?
Lets not forget that Musonye took over CECAFA in 2000 at a time when the tournament appeared dead and buried due to poor organization. But Musonye brought in solid organization and put the tournament back on its feet. However just as it was time for a change in 2000, it may be time for a change in 2015. That does not mean Musonye should leave. The tournament still needs his expertise. CECAFA needs emergency measures and the inclusion of Bwalya as the new face of CECAFA could be the tonic needed.
Kalusha Bwalya destroys Italy
During the 1988 Olympics, Zambia made history buy destroying Italy 4-0. And this was not just any Italian team. Players like Tacconi, Colombo, Carnevale etc were members of top tier teams including AC Milan who won the champions cup and Napoli who won the UEFA cup. Bwalya netted 3 goals. the best ever performance by an African team against top tier European opposition.