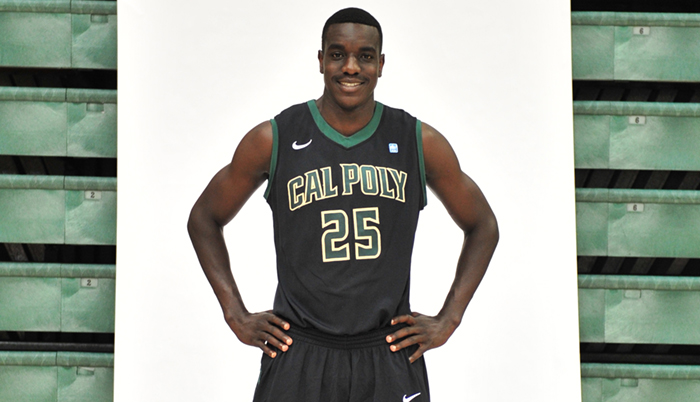 Joel Awich is a Junior (3rd year) forward at Cal Poly (California Polytechnic State University). The 6'7″ Awich, is known for his athleticism. He is most effective when in transition, where he can use his foot-speed  and superlative leaping ability to finish fast breaks with a thunderous dunk.
In the 2014-2015 season, Awich was in the starting line-up for most games. His scoring average was 8.7 points per game, which is double what it was last season. Though not the tallest player on the team, Awich led his team in blocks with 1.3 blocks per game. This is largely thanks to his athletic ability. He was second on the team in rebounding with 6.1 rebounds per game.Awich played 29.3 minutes per game which was the second highest on the team.
Overall it was a dissapointing season for the Cal Poly Mustangs. They won 13 games and lost 16. Within their conference, they won 6 and lost 10.
 Joel Awich Video highlights for 2015