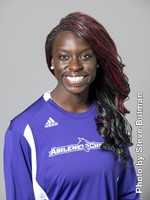 Suzzy and Lizzy Dimba are twin sisters who both play for the Abilene Christian University Wildcats.The  sisters, who both stand at 5'11" had very solid sophomore seasons (2014-2015). Both played pivotal at the forward position and helped steer the Wildcats to a 17 win, 12 loss season.
Suzzy Dimba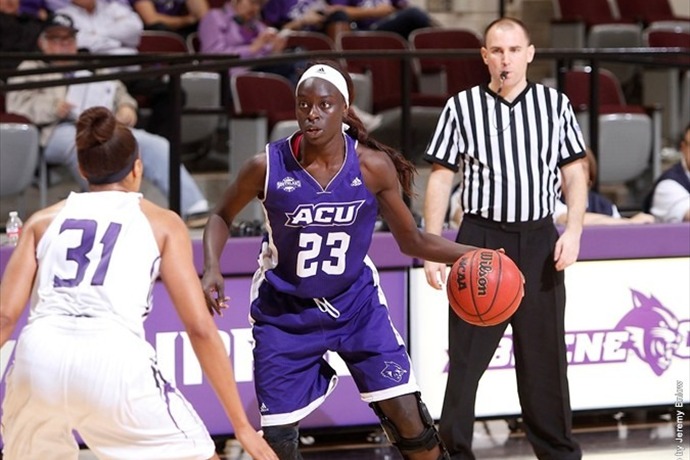 Suzzy Dimba was the second leading scorer for the ACU Wildcats with 11.6 points per game. She was also second in rebounding at 8.6 rebounds per game. She also led the team in assists with 2.6 per game, which is a testament to her passing ability.
But it was on the defensive end where Suzzy's impact was felt. She led the team in steals with 2.6 per game and in blocked shots with 1.7 per game. She also led the team in defensive rebounds with 5.9 per game. Suzzy played 31 minutes per game which was the highest on the team.
She finished the season with 10 double-doubles to lift her career total to 21. Additionally, she finished in double figures in scoring 19 times and had a dozen games with 10 or more rebounds. She also led her team with three games of five or more steals, blocked three or more shots seven times, and tied for the team lead with four 5-assist games.
Just as impressive was the fact that she recorded or matched several individual single-game highs across a dozen categories this past season, including a 23-point game at Southeastern Louisiana and a 16-rebound effort at home vs. Lamar. She also tied the school's single-game record with six blocks vs. Houston Baptist on Feb. 25.
She was voted to All-Southland Conference Women's Basketball Third Team by the league's head coaches and sports information directors.
Lizzy Dimba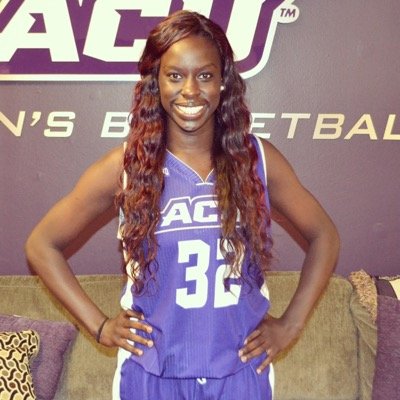 Lizzy Dimba was equally outstanding. She was fourth in the team in scoring with 10.8 points per game. She was 3rd on the team in rebounds with 7.1 per game, third in steals with 1.5 per game and second in blocked shots with 0.6 per game. .
Her solid all round play was crucial in enabling the Wildcats to finish the season with a record of 17 wins and 12 losses
Background
The Dimba twins were born in Nairobi, and moved to Lubbock, Texas when they were five. While in high school they excelled in soccer, volleyball and basketball. They always played on the same team. They would have both been good enough to play volleyball at the collegiate level but they chose basketball. They had always dreamed of playing division 1 college basketball.
The Dimba twins refused to accept any offer from other universities when one or the other was recruited. ACU was the first school to recruit both of them, and gave them a full scholarship and a trip to Abilene as soon as possible. Their dream of playing division 1 college basketball came true