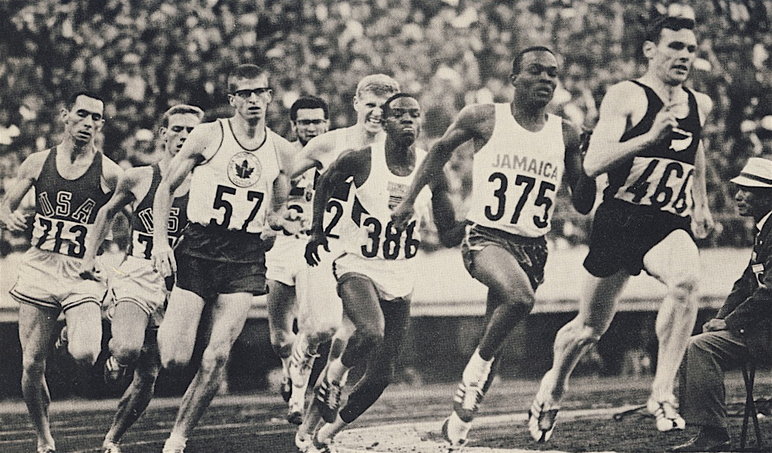 Background
The 1964 Summer Olympics, was held in Tokyo, Japan, from 10 to 24 October 1964. This was Kenya's first Olympiad after gaining independence.
Kenyan Pioneer: Wilson Kiprugut Chuma takes Kenya's first Olympic Medal.
In 1959, Kiprugut became a soldier in the Kings African Rifles which became the Kenya Army after independence. It was there that his running talents came to the fore. The 1964 Olympics were his first major event. In the semi-finals, he and Jamaican representative George Kerr, both clocked 1:46.01 which was a new Olympic record. Kiprugut thus went into the final brimming with confidence. But he would have to content with New Zealand legend Peter Snell. Kiprugut led at the bell but could not content with Snell's breakaway speed. The New Zealander went on to win in a new Olympic record. William Crothers of Canada took second place.
Kiprugut had to battle Kerr for third place. With 50 metres to go, The two runners collided, leaving Kiprugut several yards behind. But the determined Kiprugut refused to give up. He fought back and passed Kerr at the finish line.
Kiprugut took third place to became the first Kenyan ever to win an Olympic medal when he won the bronze medal in the 800m. He also participated in the 400m where he reached the second round.  The other Kenyan in the 800m was Peter Francis who was eliminated in round 1.
Race Video
Peter Francis was the other Kenyan competing in the men's 800m. He was eliminated in the first round.
Other Athletics performances.
Kipchoge Keino reached the semi-finals of the 1500m. In the 5000m, he reached the finals where he finished 5th.
Chrisantus Nyakwayo and Naftali Temu participated in the marathon finishing 45th and 49th respectively. Temu also participated in the 10,000m but did not finish the race.
Kenya Hockey at the 1964 Olympics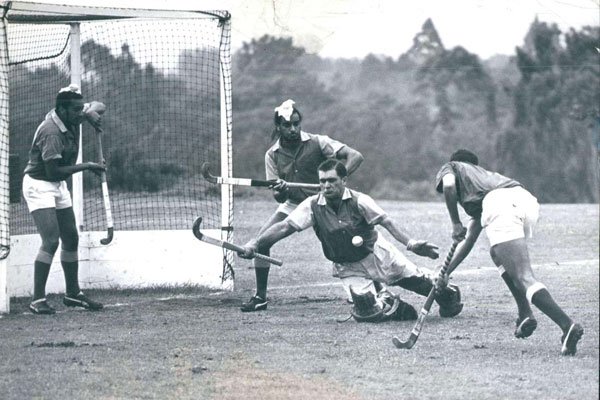 Kenya finished 6th in the hockey competition and along the way recorded some impressive wins.
Group Matches
Kenya 0–0 Rhodesia
Pakistan 5–2 Kenya
Kenya 3–2 New Zealand
Kenya 0–2 Japan
Great Britain 0–1 Kenya
Classification Matches
Kenya 3 Netherlands 1 (a.e.t)
Kenya 0 German Unified Team 3