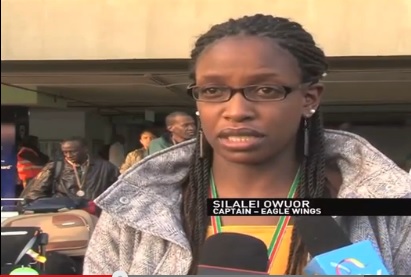 In the 2013 Africa Champions cup, Eagle wings defied all odds to finish 3rd in what is Africa's premier women's club championships. Not to be left behind were compatriots and national champions USIU who finished 5th.
Eagle wings are a highly resilient side which fights an uphill battle just to exist and compete consistently,  lack of financial support and often are not even sure if they will travel to championships. Such was the case this time when they received funding from the government at the very last moment in addition to a donation from Mike Sonko which finally enabled them to travel to Morocco. They arrived on the same day as their first match which prompted the organizers to postpone their opening game.
Vast Improvement
It was a significant improvement for Eagle Wings who finished 9th out of 10 teams in the 2012 edition. Things were not much better for Kenyan teams in 2011 as KPA finished last. In general Kenya has a very poor record in this tournament which is what makes Eagle Wings and USIU's performance worth celebrating.
Professional Opposition
Eagle Wings lost in the semi-finals to Angolan side Inter-Clube who were the eventual winners, beating compatriots . Primero Agosto in the final. Both Angolan sides boast full time professionals including top shelf American players; Italee Lucas who plays for Inter-Clube played college basketball for the University of North Carolina and was drafted to the WNBA. Lucas was named the MVP of the tournament. Tierra Henderson also of Inter-Clube played college ball at UCLA. Yet USIU lost to Inter-clube by a respectable score of 76-50.
Honorable Mention
When the all tournament team was named, the starting 5 was dominated by players from the two Angolan teams. However Hilda Indasi was given an honorable mention as one of the best players in the tournament.
Whats Behind the vast improvement
Both USIU and Eagle wings players have gained a tremendous amount of experience by playing in top tier tournaments such as the Africa nations cup which was held earlier this year as well as the Africa Zone 5 qualifiers in which Kenya beat a Rwandese team full of American mercenaries. This exposure to high quality opposition has been a good teacher and a motivator to the Kenyan players.
Also the Kenya women's basketball league has become more competitive and of a higher quality.
USIU opened their campaign with a 77-61 win over hosts COD Meknes.
USIU trio of Hilda Imdasi, Ema Myamweba and Zeinab Cham had great game with double figure scores of 22, 20 and 14 points respectively.
In the second match, USIU lost to Primeiro Agosto 71-45 before beating Dolphins of Nigeria 61-44. They would meet Dolphins again in the 5th place playoff and won again 72-67. Beating a Nigerian team twice is quite an achievement as Nigerian teams have been a hard nut to crack for Kenyan teams. In their last match, USIU beat COD Meknes 79-63.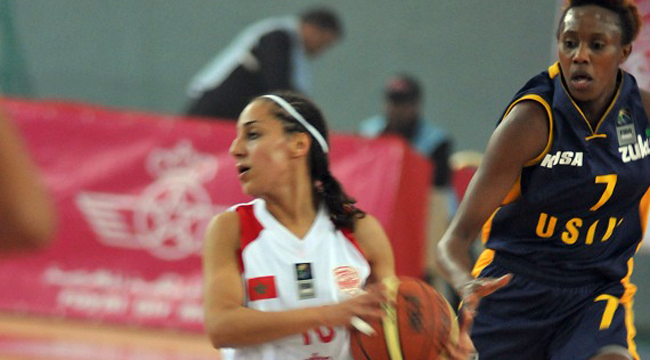 Eagle wings beat IR Tangier 61-37, before losing to Inter Clube and First Deepwater of Nigeria. In the semis they beat compatriots USIU before loosing to Inter Clube of Angola. They then beat First Deep water 67-64 in the 3rd place playoff. According to Eagle wings players, the Nigerians were so devastated at loosing to a Kenyan team that they spent the whole evening crying.