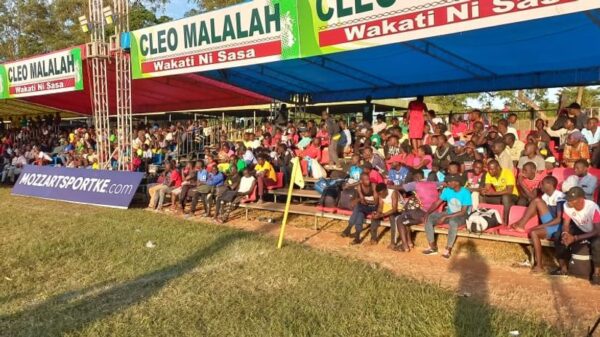 In Kenya Grassroots football is far more popular than the Kenya Premier League. Grassroots teams actually attract public interest because the teams are representing their village, ward, Subcounty, estate or neighbourhood. 
The KPL is unpopular and teams play to empty stadia because most of the teams like Tusker Police, Talanta, Wazito, Sofapaka, KCB do not represent any community or region or ward and thus have no fan base.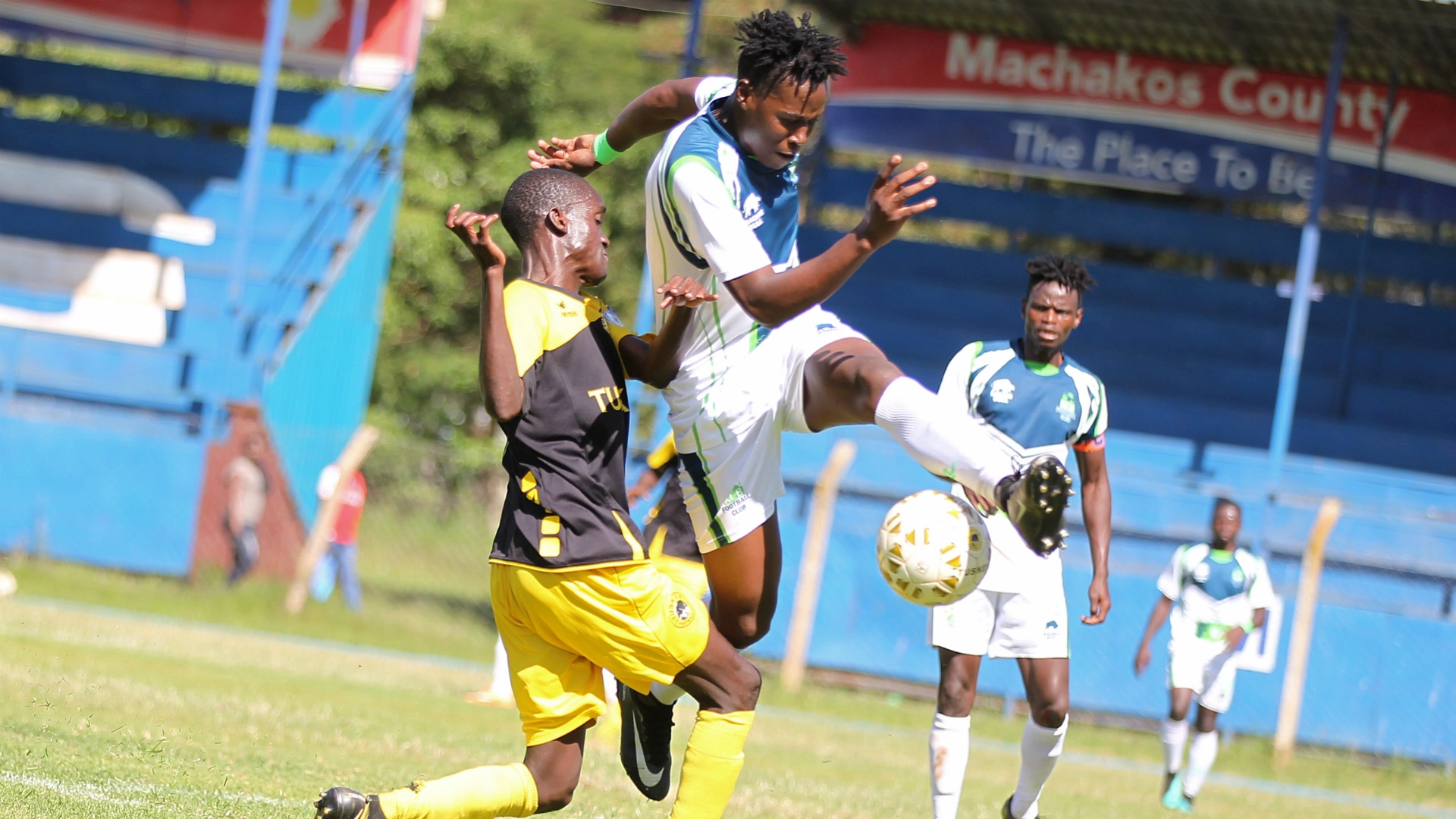 Gor Mahia and AFC used to attract huge crowds as recently as 10 years ago but they no longer do because of mismanagement and the perception that officials are corrupt. Solution: The new FKF committee should strive to create a team in every county and sub county.
This complete lack of interest from fans coupled with the poor management of community teams is the main reason the KPL struggles to draw sponsors and television deals.
Solution
The FKF Caretaker committee should embark on a project to create community teams  in counties, Sub-counties and Wards where football is popular. If these teams are well run, eventually all KPL teams will be County teams and all the teams in lower divisions will also be county teams. The KPL and all lower tier leagues will draw large crowds thus giving more youth opportunities to earn a living from sports. This is important in a country like Kenya where youth unemployment is high.
Who will Fund County and Subcounty Teams?
Companies especially betting companies are interested in funding grassroots football if they are well run and free of corruption. In 2019, Odibets signed a Ksh 127 million contract with FKF to fund grassroots football. Unfortunately Odibets  withdrew the sponsorship because FKF president Nick Mwendwa refused to be accountable and transparent regarding how the funds were spent.
How to prevent corruption
Elected football officials tend to be corrupt and incompetent. They have no business skills nor are they visionaries. Most seek office for the wrong reasons. Therefore the FKF Caretaker committee should approach a consulting company like KPMG to operate and manage all County teams. The consulting company will be responsible for managing all financial and technical aspects of the county teams. They will be paid on a performance contract. The more money they raise from sponsorships and gate proceeds, the more they are paid.
Learn from past mistakes
During the 1960s, and 1970s, the Kenya football scene was dominated by community teams each of which pulled  huge crowds. Teams like Feisal, Mwenge, Lake Warriors,  Western stars , Nakuru All Stars, Abeingo, Nyanam, Maragoli FC and others each had fanatical followings. However all these teams were disbanded after suffering through years of mismanagement and corrupt leadership. As indicated above, elected football officials tend to be incompetent and corrupt. Therefore community teams should be run by competent consulting companies.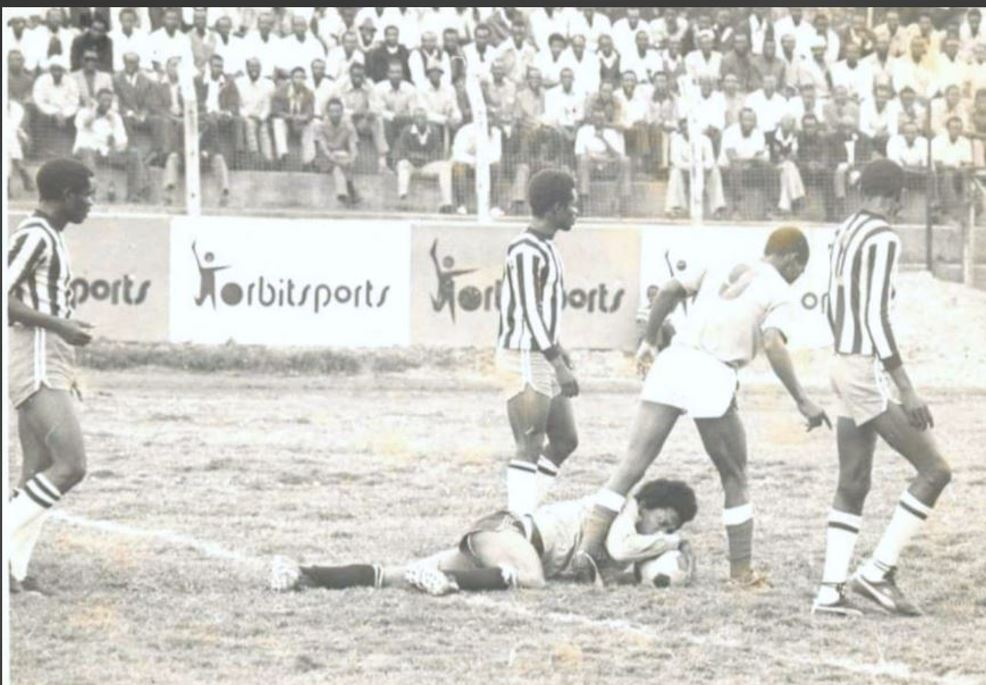 Even today, Shabana FC, despite pulling large crowds for each of their home games, are unable to make their way to the KPL and have been mired in the lower divisions for nearly two decades.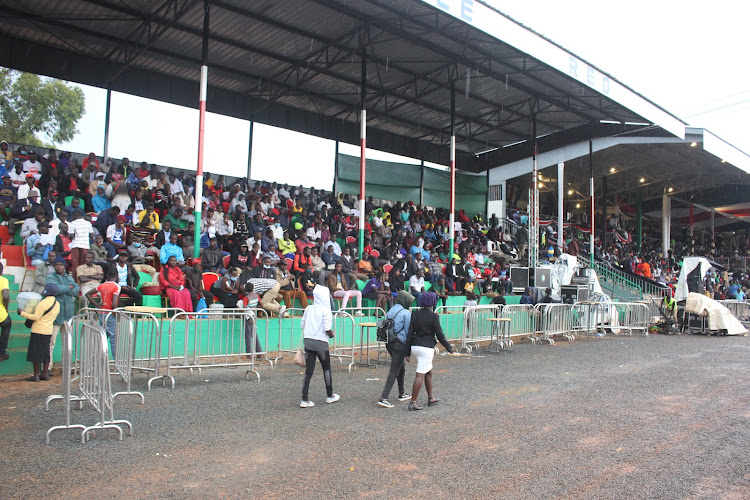 Europe
In Europe corporate teams are highly discouraged and sometimes completely forbidden. For example, the German Federation (DFB), starting in 1999, stopped permitting corporate names to be included in the club name. Thus RB Leipzig, which was founded by the Red Bull corporation, changed its name to RasenBallsport Leipzig or RB Leipzig for short. Only teams that were in the Bundesliga prior to 1999 can still hold the name of the parent corporation. In  England, all the teams from the premier league to every lower division is a community team. That is why every team draws large crowds. Even second tier teams like Leeds  and Derby draw average crowds of 30,000.