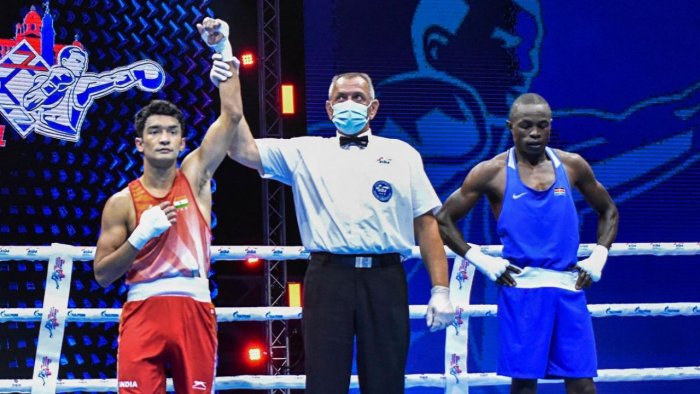 The 2021 AIBA World Boxing Championships were held in Belgrade, Serbia from 25 October to 6 November. For the first time in AIBA's 75-year history, medal winners were awarded prize money; gold medallists earn $100,000, silver medallists $50,000, and bronze medallists $25,000. For the first time in a long time, Kenya sent a full team of 13 boxers. But the ill-prepared Kenya side lost almost every match heavily.
Veteran Nick Okoth blamed the organizers for Kenya's debacle. "We realised late in the day that the rules were quite different from those we were subjected to at the Tokyo Olympics." said an agitated Okoth."
"Our coaches can't be blamed in any way. They gave us top-notch preparations only for the judges to use completely different guidelines in determining the winners of bouts," said Okoth.

Head coach Benjamin Musa described the mishap as a perfect learning experience .
"It was never going to be easy for us considering the high calibre of boxers that graced the championships. I'm sure our boxers picked up some crucial lessons heading into the Commonwealth Games," said Musa.
Minimweight
Martin Manyara lost in the second round to Yauheni Karmilchyk of Belarus 4-1
Flyweight
David Macharia lost to first round Luis Delgado of Ecuador 4-1
Bantamweight
Shaffi Hassan Lost in the first round to Muhammet Saçlı of Turkey ; Referee stopped Contest
Featherweight
Martin Aluoch lost in the second round to Nathan Lunata Nkosi of DR Congo 5-0
Lightweight
Nick Okoth lost in the first round to Alexy de la Cruz of the Dominican Republic in the first round 4-1
Light Welterweight
Victor Nyadera lost in the first round to Shiva Thapa of India 5-0
Welterweight
Joseph Shigali lost in the first round to Marco Hernández of Mexico 5-0
Light Middlweight
Boniface Maina lost in the first round to Alban Beqiri of Albania 5-0
Middlweight
Edwin Okongo lost in the first round to Suliman Aslami of Fair Chance Team 3-1
Light Heavyweight
George Cosby Ouma lost in the first round to Ziad El Mohor of Belgium 5-0
Cruiserweight
Hezron Maganga Sabat lost in the first round to Odai Al-Hindawi of Jordan in the first round 5-0
Heavyweight
Joshua Wasike lost in the first round to Uladzislau Smiahlikau of Belarus 5-0
Superheavyweight
Elly Ajowi Ochola lost in the second round to Jahon Qurbonov of Tajikistan 4-1