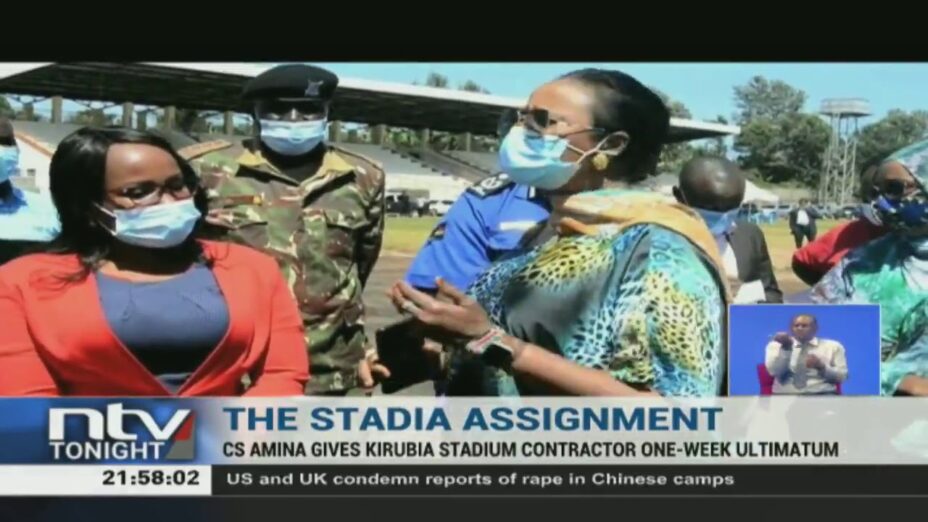 In November of 2021, Sports CS Amina Mohamed revealed that the Sports, Arts and Social Development Fund has collected Sh30.3 billion since it was operationalized in February 2019. The fund's main source of revenue is theproceeds from betting, gaming and lotteries. It was established to offer support to sports federations, training and technical assistance .
According to the data the CS submitted to the Committee, the fund's oversight Board has so far approved the disbursement of up to Sh23.5 billion to sports governing bodies.
The construction of Jomo Kenyatta International Stadium in Kisumu, Wanguru Stadium in Kirinyaga, Posta Jamhuri Sports Ground, Nairobi and Kirigiti Stadium, Kiambu were all funded by proceeds from the kitty.
There are plans to build or upgrade the stadia in Wote, Makueni, Kamariny, Elgeyo Marakwet, Kirubia in Tharaka Nithi, Marsabit Stadium and Ruringu in Nyeri .
Ms Mohamed indicated that Sh197.4 million has been disbursed from the kitty for the completion of the stadium in Wote, Sh114 million had been allocated to completion of Kirubia, Karatu stadium, Kiambu, had received Sh157 million while Ruringu had received Sh223 million. Marsabit received Sh169.8 million and Kamariny which received Sh228million) all the funds being paid out in the last financial year.
The fund has also been financing preliminary activities in relation to the establishment of constituency academies.
"This facilitation has seen KAS visit constituencies for feasibility study to establish the constituency academies," she said.
The 17 are Igembe Central, Lagdera, Mwingi West, Voi, Mavoko, Narok South, Lurambi, Webuye West, Luanda, Marakwet West, Isiolo South, Ainamoi, Tinderet, Alego Usonga, Kieni, Ndaragwa and Nyaribari Chache.
It is clear that the Ministry of Sport does not understand priorities. Why build academies in places like Lagdera and Mavoko which do not produce talent and have sparse populations. It would make far more sense to build academies in high density areas like Kibera and Eastlands which have tons of raw talent waiting to be refined. It is up to the officials of sports like rugby, volleyball and basketball to offer this guidance to the ministry.
Secondly, almost all of the funding is focused on football. Where does this leave other sports which are in desperate need of development funds? Rugby especially has seen a sharp decline in the performance of the 15 a side team which recently lost to Senegal before losing heavily to Namibia. Also there is an acute shortage of rugby fields.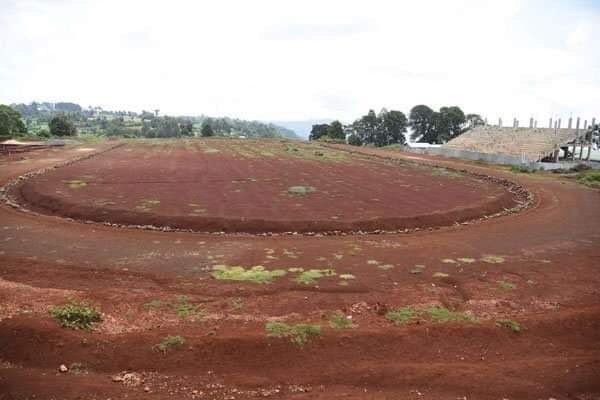 As was documented in a previous article in this column, Women's volleyball has seen no improvement since Kenya first participated in the Olympics. At the  2020 Olympics, Kenya lost by the same heavy margins that they lost at the 2000 Olympics and yet again failed to win a single set. Basketball has seen some improvement of late, but still not enough to close the gap on Africa's best sides. Boxing has been abysmal. No Kenyan boxer won a single bout at the 2020 Olympics or at the 2021 world championships. A far cry from the 1970s and 1980s when Kenya routinely won boxing medals at the Olympics and were Africa and Commonwealth games champions.
Clearly the four sports are in dire need of improvement which can be facilitated by funding from the ministry. It is incumbent on the officials in charge of these sports to come up with a proposal, and send the proposal to the Ministry of sports to request funding. The proposal would identify the key components required to raise the standards of the sport in order to improve Kenya's fortunes on the African scene and on a global scale. Let us take a look at what such a proposal would look like for each sport.
Basketball
1. Funding should be requested to construct basketball courts all over neighbourhoods in Nairobi, Mombasa, Kisumu and other towns. Basketball is a sport that requires constant sharpening of skills. The best way to accomplish this is to make basketball courts available to the youth.
2. Request funding to construct basketball courts in primary schools. One of Kenya's biggest weakness is that most players start playing in secondary school when they are 14 or 15. This is too late. The most optimal age to infuse the muscle memory required to be a good player is much earlier, such as age 8 or 9.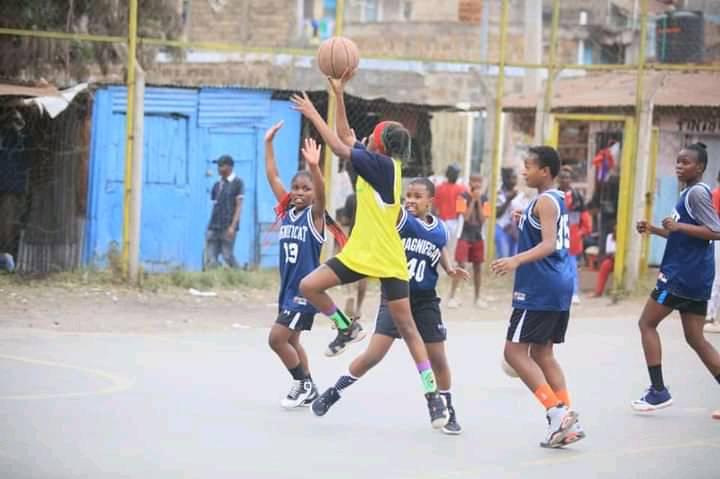 3. Request funding to establish centres of excellence at various schools.  Such centres should recruit the best players to these schools and send the best youth coaches to work at these schools to drill players and infuse proper basketball fundamentals. Productive centres of excellence used to exist at schools like Shimba Hills but have become moribund. The Shimba Hills centre of excellence was so good that no less than half a dozen of their players were recruited to play top tier basketball in the USA including Josephine Owino, the first Kenyan woman to be drafted to the WNBA.
4. Indoor courts: To popularize the Kenya basketball league, there is a need to construct decent playing venues in towns like Mombasa, Kisumu and Nakuru. Having indoor courts in towns outside Nairobi is the first step towards having a viable professional league. Building an indoor court for basketball and volleyball  in Mombasa, Kisumu and Nakuru makes more financial sense than building a stadium in Marsabit or Kirigiti or Makueni as the ministry is currently doing.
Rugby
Structured Youth Development is the key to success in rugby.  Kenya cannot match Namibia and other top teams because Kenya players are of a low calibre. Their core skills such as ball handling, passing, tackling, positioning, tactical awareness, situational awareness,  tactical kicking are all abysmal in Kenya. Countries like Namibia and South Africa have centres of excellence: Schools where their top players are sent for 4 to 6 years to get drilled on these fundamentals. Kenya will never match Namibia unless they establish such centres of excellence. Namibia hammered Kenya 60-24 in the 2021 Stellenbosch challenge. A repeat of the same scenario that occurs every time Kenya faces Namibia.

Kenya has been hammered by Namibia over the past 30 years. This will not change unless Kenya realize that they need to change course.

Playing Fields: There is an acute lack of playing fields which leads many aspiring players to simply give up on their rugby dreams. With the imminent loss of Railway sports grounds, Kenya rugby is losing a ground that had for decades been a key staging ground for upcoming talent.  Funding and other assistance should be requested to establish rugby fields in high population areas like Eastlands and Southern Nairobi and in other towns in Western Kenya.
Volleyball
Identifying Talent
The key to volleyball is identifying talent and nurturing the talent.A program should be established to train coaches in how to identify talent in primary schools. Once the latent is identified, the players should put in training programs and those who excel should sent to centres of excellence.
Yet identifying players who have the potential to be great volleyball players is easy. Players who are athletic, agile quick, have good lateral movement and most importantly jumping ability (vertical leap) make the best volleyball players. Students who are tall and excel in athletic events like 100m, high jump, long jump etc, will make good volleyball players. They just need to be taught and drilled in volleyball techniques.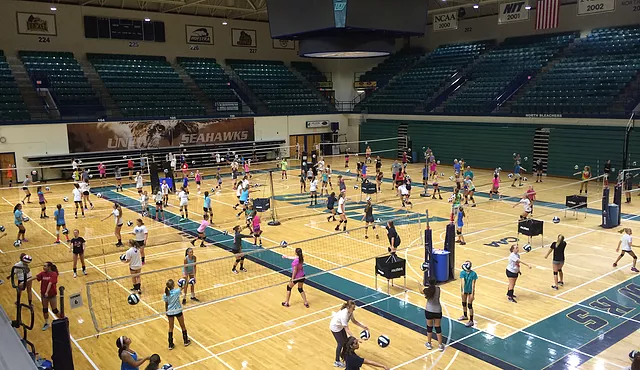 Coaches should be trained in how to identify talent. The coaches should be sent to primary schools especially athletics competitions. The players should then attend volleyball tryouts, attend training camps and those who excel should be sent to schools that are set up as centres of excellence.
And as mentioned above, constructing indoor courts in towns alike Mombasa and Kisumu to host volleyball and basketball is the key to establishing professional leagues. And an indoor court in Mombasa or Kisumu makes more financial sense than building stadia in remote parts of the country where hardly anyone watches sports.
Centres of Excellence
There is a strong need to establish centres of excellence. Schools like Mukumu Girls and Lugulu girls which used to serve as centres of excellence have stopped and are now obsessed with academics only. It is time for the ministry of education to re-establish such centres of excellence. The ministry must realize that not every student is academically oriented. Some students have the potential to earn a living from sports. The centres of excellence must employ the best coaches to nurture players and drill them in core volleyball skills like ball control, reception, accurate service, blocking and spike serving.
Boxing
During Kenya boxing's  glory days, there were gyms that produced a disproportionate number of Kenya's top talent. In particular, Dallas boxing club in Muthurwa and Nakuru boxing club produced nearly all of Kenya's Olympic and Commonwealth games medalists of the 1970s and 1980s. Boxing officials should come up with a proposal to revive such gyms. Well equipped gyms with qualified coaches are a key components of the success of any country.
A second aspect that made Kenya succesful in the past was the existence of boxing clubs like Kenya Breweries, Kimbo, Police, Army, Railways, Posta etc. The KECOSO games, which pitted various parastatals against each other was an excellent proving ground. Since private companies and parastatals no longer fund boxing teams, the next best option would be an Inter-County boxing competition as described below. Counties should be encouraged to employ boxers the way paratstatals like Posta and Railways did in the past. Such a competition would be an excellent way to give jobless youth a pathway away from drugs and crime and for some even employment and job training.
In Summary
The CS for Sports, Amina Mohamed is well intentioned. But she needs guidance and ideas from well knowledgable officials, people who are experts in their respective sports and who understand what it takes to improve the fortunes of their respective sports. Above all, the ministry should be advised to stop the obsession of hosting international tournaments like IAAF world junior athletics championships that require upwards of Ksh 300m to host and leave no tangible long term benefits. Secondly, the obsession with building stadia in places like Marsabit where no sports are played should be curtailed by the ministry. It would be better to just construct playing fields in places like Marsabit for the youth to play.