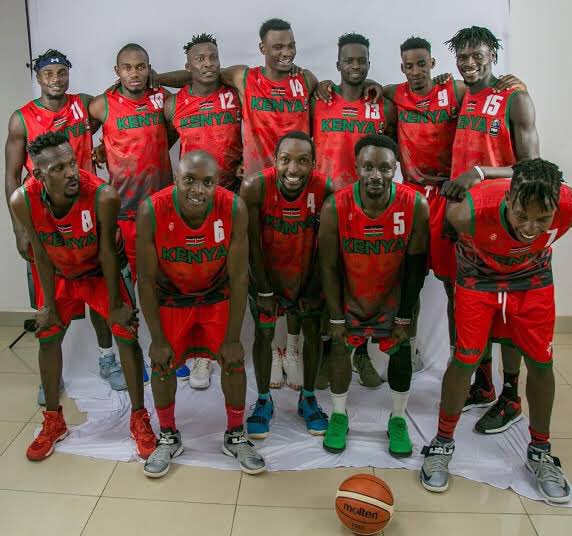 Kenya recently participated in the qualifiers for the 2023 FIBA Basketball World Cup. Kenya basketball fans rarely get opportunities to watch their team measure themselves against Africa's best. So there were hopes among some fans that Kenya could pull off a miracle. However those hopes were dashed as Kenya put on a miserable performance. In the opening leg, Kenya lost 39–72 to Egypt, 56–66 to Congo DR and 55–100 to Senegal. In the second leg, Kenya lost by walkover to Congo DR after arriving late, then lost 105-51 to Egypt and 86-54 to Senegal. A miserable performance indeed.
Much has been said about why Kenya was outmatched. Some have pointed to the disjointed preparations and disorganization at the Kenya Basketball Federation which among other things led to Kenya forfeiting a match. This is true. Some pointed to the departure of coach Liz Mills who was replaced by Cliff Owuor despite having done a solid job. Both the reasons above are true. But these are just short term issues. The real reason Kenya lost miserably are long term issues that are more difficult to address.
1. Lack of structured youth development leading to poor skills
Of all team sports, basketball is the one where a team's performance is very highly dependent on the core skills of the players. Players need to be able to shoot long range shots, shot free-throws, have good footwork, good reflexes, good ball handling ability, post moves etc. Having players with these skills gives a coach a wider variety of options he can use in a game. And if players are not hitting their shots or free-throws, there is not much a coach can do.
These skills are built by teaching them to youth as early as possible and by constant drilling. The legendary Kobe Bryant once said that when he was in high school, he would wake up at 5 am everyday and take 500 jump shots from various spots and dozens of free-throws. He did this from the time he was 13 and throughout his NBA career.
Egypt, who thoroughly beat Kenya,  is among the many countries today that have youth development schemes where hundreds of youth with basketball potential are recruited and drilled constantly in basketball skills such that by the time they reach age 18, those skills are second nature.
The Egyptian players have been in youth development schemes since they were six. For example. Ehab Saleh joined the Sporting Alexandria youth team at the age of 6. He played there until age 17 he was offered an opportunity to go to USA to sharpen his basketball skills at a high school in Wisconsin, USA. He later played for Texas A&M University. He now plays in the Egyptian league.
There is no quick fix for the lack of skills among Kenya basketball players. Kenya must start investing in youth development.
2. No basketball in primary schools
Whereas in other countries, the youth start playing basketball as early as age 7, this rarely or never happens in Kenya. The advantage of starting basketball as early as possible is that basketball is a sport that relies on muscle memory. In essence, your brain has to memorize basketball moves, reflexes and motions, including shooting motions.  Yet the younger a player is, the easier it is for that player's brain to memorize a skill. It is like learning a language. The earlier you learn a language and use it, the more fluent you will be. If you learn a language in old age, you will never be fluent.
There are videos of the  legendary Stephen Curry shooting three-point shots from well beyond the free-throw line when he was around 7 years old and his father was playing for the Toronto Raptors. That is why Curry is such an efficient long range shooter.
Unfortunately, in Kenya, most players take up basketball when they go to form one at age 14 or 15. By this age, it is often too late for muscle memory to kick in. That is why the ball handling skills and shooting skills of Kenya players are generally below par.
Kenya must build more basketball courts in neighbourhoods all over Nairobi and other major towns to enable the youth to take up basketball earlier in life. Furthermore Kenya must begin a project to introduce basketball to build basketball courts in primary schools and introduce primary school competitions all over the major Kenyan towns.
Again there is no quick fix. Kenyans must start building talent from a young age and wait for several years before this talent matures into good players. Unfortunately Kenyan officials and fans have no patience. They want results now. This is like planting crops and expecting to harvest in 2 weeks.
How can youth development and primary school basketball be funded?
Last year Sports CS Amina Mohamed has revealed that The Sports, Arts and Social Development Fund collected Sh30.3 billion in two years. The fund, whose main source of revenue are proceeds from betting, gaming and lotteries, was established to offer support to sports federations.
But the sports ministry is misguided and obsessed with hosting tournaments like the world athletics championships. Kenya sports officials must work to convince the Sports ministry that it is better to invest in the long term success of Kenya sports instead of spending billions to host a tournament that will last 5 days.
Kenyans must ask themselves, would they rather see the national team do well and qualify for the world cup every time ? Or would they rather experience the brief pride and joy of hosting a 5 day tournament that people will soon forget about?
Other reasons
3. Inactivity in Junior Tournaments
Egypt and Senegal are very active in junior tournaments be it FIBA Africa or Global tournaments. They are in every U16, U19 and U21 FIBA tournament and often qualify for the global competition. This serves to give players valuable experience of playing under pressure. It exposes them to good competition at an early age which forces them to sharpen their skills. It motivates them to work harder in order to make the team and travel overseas. It exposes them to the best coaches, local and global. It offers them a chance to demonstrate their skills to coaches who are recruiting for foreign colleges or foreign clubs. Some of them end up being recruited by top USA or European programs.
In fact Many Senegal and Egypt players are recruited by USA and Europe based clubs after they are seen at these global and continental junior tournaments. Once they head overseas, their skills are further sharpened.
Kenya rarely if ever enters these continental youth tournaments so Kenya youth players are not motivated to work hard on sharpening their skills. Neither do they get an opportunity to showcase their skills and be recruited. So Kenya players are doomed to remaining in the low standard Kenya leagues. But what mostly happens is that young Kenya players quit playing basketball because there is no incentive to play.
4. Lack of experience
Kenya is often absent from major African competitions. Often there is no funding available to compete in qualifiers. As such Kenya rarely participates in the FIBA Africa championships where they can gain experience. Kenyan clubs do not compete in the FIBA Africa club championships or even the new Basketball Africa league. Often this is due to incompetence at KBF and the clubs. This serves to demotivate players many of whom often quit or are not motivated to work hard at their game when there is no big tournament to play in.
5. Lack of vision, corruption and incompetence at KBF
The sports act must be amended such that Administrative officials must account for all the money that goes into a Federations coffers and Administrative officials can only pocket 5% of the money. The remaining 95% must be spent on youth development, building basketball infrastructure, paying players to motivate them and other initiatives that will make Kenya better at basketball.
Those officials who do not comply must be sent to prison. This is the only way to ensure that officials do not vie for office simply for financial gain. FKF Chairman Nick Mwendwa was recently charged for corruption. He is not the only corrupt official in Kenya. At a time when there is so much youth unemployment, youth crime and drug use, Kenya cannot afford to have corrupt officials who derail the aspirations of Kenya youth.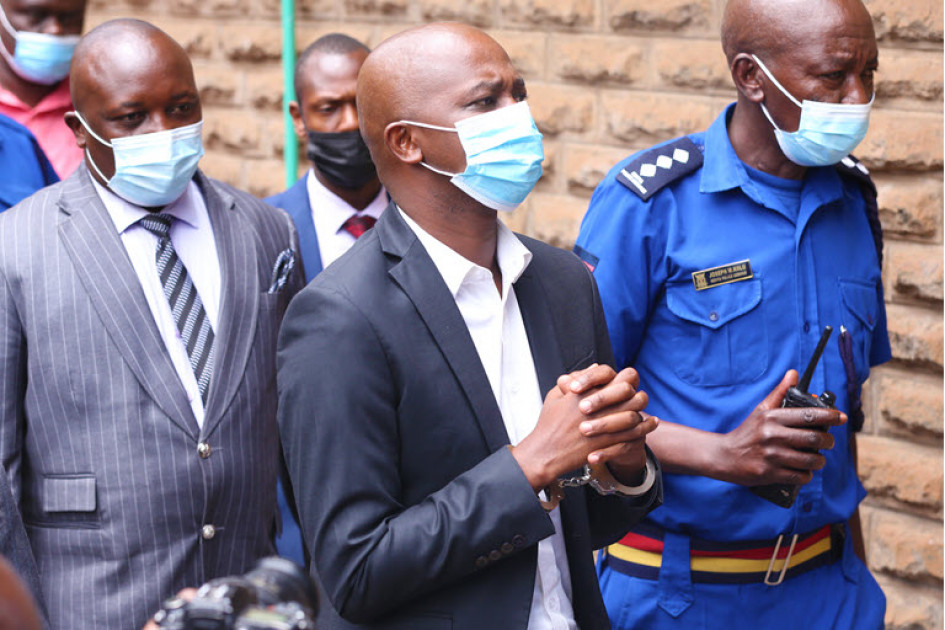 Further, such a scheme will encourage officials to seek additional sources of revenue. It will compel them to run the federation better in order to attract sponsors.
By ensuring that officials must account for all the money that goes into Federation coffers, it is less likely that corrupt officials will vie for office.
6. Inability to tap the foreign legion
There are a number of players in the Egypt squad who are USA based. Some were born in the USA, attended secondary school in the USA and played for top NCAA teams. For example Yusuf Shehata who scored 17 points against Kenya,, was born in Arizona, USA. He now plays in the Egyptian League. Centre Anas Mahmoud also played high school basketball in USA before playing for Louisville University, one of the top basketball programs. He also now plays in the Egyptian league.
Egypt has been able to tap their foreign based players by offering them contracts to play in the Egyptian league as well as other incentives. Since they play in Egypt, they are available for every national team assignment. This helps build a cohesive team. Cohesiveness is critical in basketball, a sport where a team has to be highly coordinated.
No such incentives exist in Kenya. Yet there are many USA and Europe based players who are eligible to represent Kenya. As such foreign based players or players with experience playing in Europe and USA are often not available to play for Kenya.
6. Lack of incentive to play basketball
Egypt, Senegal and other countries have found ways to motivate players to pursue basketball as a career. As pointed out above, they provide players opportunities to showcase their skills at junior tournaments which enables them to showcase their skills to foreign scouts. Once they head overseas there are plenty of opportunities to play at the collegiate and club levels.
Kenya has no such incentives. As a result, many really good basketball players quit playing basketball after form 4 because there is no incentive to play.
It was not always like this. In the 1970s and 1980s, Kenya was decent at basketball. As Ronny Owino attested, Kenya lost to Egypt in Cairo at the 1991 All Africa games by about 3 points. During this era, Kenya basketball players were motivated by the possibility of being recruited to play for parastatals like Posta, KPA, Railways etc. All the big Banks also had teams: KenCom Lions, Barclays Eagles, CBK and others. All offered employment to good basketball players. This motivated young players to sharpen their skills in order to play for these teams and gain employment.