Kenya continued their strong tradition at the world youth championships when they finished second overall in the medal table. The world youth championships are for Youth (under 17) and are held every two years.
Kipyegon Ruto wins 3000m in blanket finish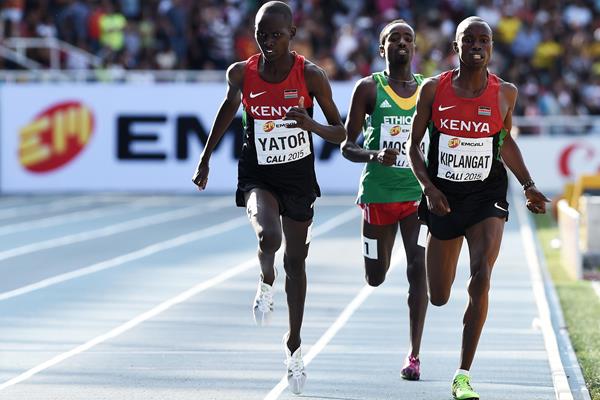 This race was a three-man tussle between two Kenyans and an Ethiopian. In the end Richard Yator Kimunyan was the one who had an extra gear. He won in 7:54.45. His compatriot Davis Kiplangat was second in 7:54.52. Ethiopia's Tefera Mosisa took bronze in 7:55.04, a personal best.
POS
ATHLETE
COUNTRY
MARK
1
Richard Yator

Kimunyan

KEN
7:54.45
2
Davis

Kiplangat

KEN
7:54.52
3
Tefera

Mosisa

ETH
7:55.04c4"`
Tarbei, Bett a class above everyone else in 800m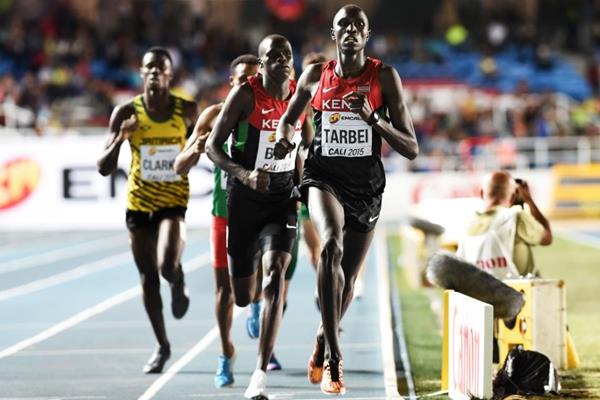 The Kenyan duo of Will Tarbei and Kipyegon Bett were in a class of their own, They thoroughly dominated the boys 800m race, finishing almost 3 seconds ahead of everyone else. They dominated the race leading from start to finish passing 200m in 24.80 and 400m in 52.14, impressive numbers.
POS
ATHLETE
COUNTRY
MARK
1
Willy Kiplimo

Tarbei

KEN
1:45.58
2
Kipyegon

Bett

KEN
1:45.86
3
Luis http://kenyapage.net/commentary/wp-admin/post-new.phpFernando

Pires

BRA
1:48.61
The emergence of the duo offers some hope to Kenya fans as there is a suddent dearth of 800m runners in Kenya at senior level.
Ruto regains 2000m steeplechase title for Kenya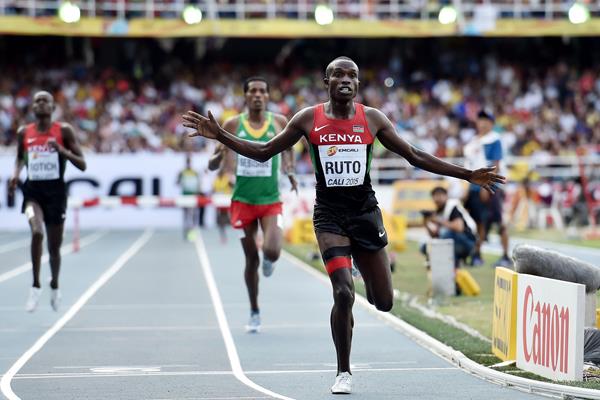 Though Kenya has traditionally dominated the steeplechase events at youth, junior and senior levels, they did surrender the youth title to Ethiopia in 2013. However there would be no repeat of the same this time, thanks to aggressive front-running display by Vincent Kipyegon Ruto, who won in 5:27.58. After one lap , two Kenyans, Ruto and Geofrey Rotich, and the Ethiopian pair of Sebisibe and Tegenu Mengistu were already way ahead of the field. Ruto pushed the pace and dropped the challengers one by one for a convicing victory.
POS
ATHLETE
COUNTRY
MARK
1
Vincent Kipyegon

Ruto

KEN
5:27.58
2
Wogene

Sebisibe

ETH
5:29.41
3
Geoffrey

Rotich

KEN
5:30.16
Taki sets championship record in 1500m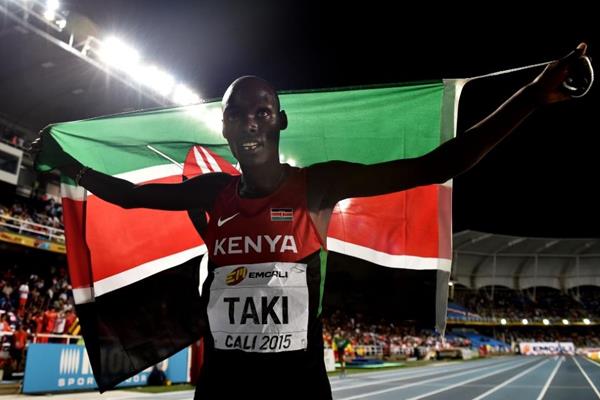 Kumari Taki led this race from start to finish and won in commanding fashion with a new championship record at 3:36.38 . The previous record was held by compatriot Robert Biwott.
Lawi Kosgei, who tried to chase Taki for most of the race, paid the price by fading to 3rd place after being passed by Mulugeta Assefa of Ethiopia,
Taki was naturally elated after the performance:
"It was amazing to improve my personal best and set a championship record. I hope to compete more on the international level. It is a wonderful success."
Steeple Girls continue Kenyan Tradition
Yet again Kenyans were imperious in the steeplechase. This time it was girls 2000m steeplechase. Tow Kenyans with unique names Celliphine Chepteek Chespol and Sandrafelis Chebet Tuei blew away the field to take a 1-2 for their nation for the second consecutive time at the championships.
Chesopol won in a personal best of 6:17.15 ahead of Tuei, who was second in 6:19.61. The third place finisher was Ethiopia's Agrie Belachew in  6:34.68, a good 15 seconds behind.
The Kenyan duo took control of the race from the start and after only one lap, they already had an unassailable lead. The two went neck and neck for most of the race until the last water jump when Tuei landed awakwardly due to her unorthodox hurdling style. The awkward landing caused her to lose her footing and gave Chesopol the victory.
Final Medal Table
Rank
Country
 G
 S
B
Total
1
UNITED STATES
8
5
6
19
2
KENYA
5
4
4
13
3
JAPAN
3
1
1
5
4
ETHIOPIA
2
3
3
8
5
SOUTH AFRICA
2
2
1
5
6
SWEDEN
2
1
1
4
7
GERMANY
2
1
0
3
7
RUSSIA
2
1
0
3
9
CUBA
2
0
2
4
10
PR OF CHINA
1
5
1
7
11
UKRAINE
1
3
1
5
12
FRANCE
1
1
1
3
13
BAHRAIN
1
1
0
2
14
CZECH REPUBLIC
1
0
1
2
14
ITALY
1
0
1
2
16
ECUADOR
1
0
0
1
16
JAMAICA
1
0
0
1
16
MOLDOVA
The onus is now on AK to keep track of these promising athletes to ensure they do not lose focus. Too many Kenyan runners excel at youth level but run out of steam by the time they are seniors and are never seen again. In some cases it is because over-training resulting in burnout. In some cases it is because an athlete just lost focus.