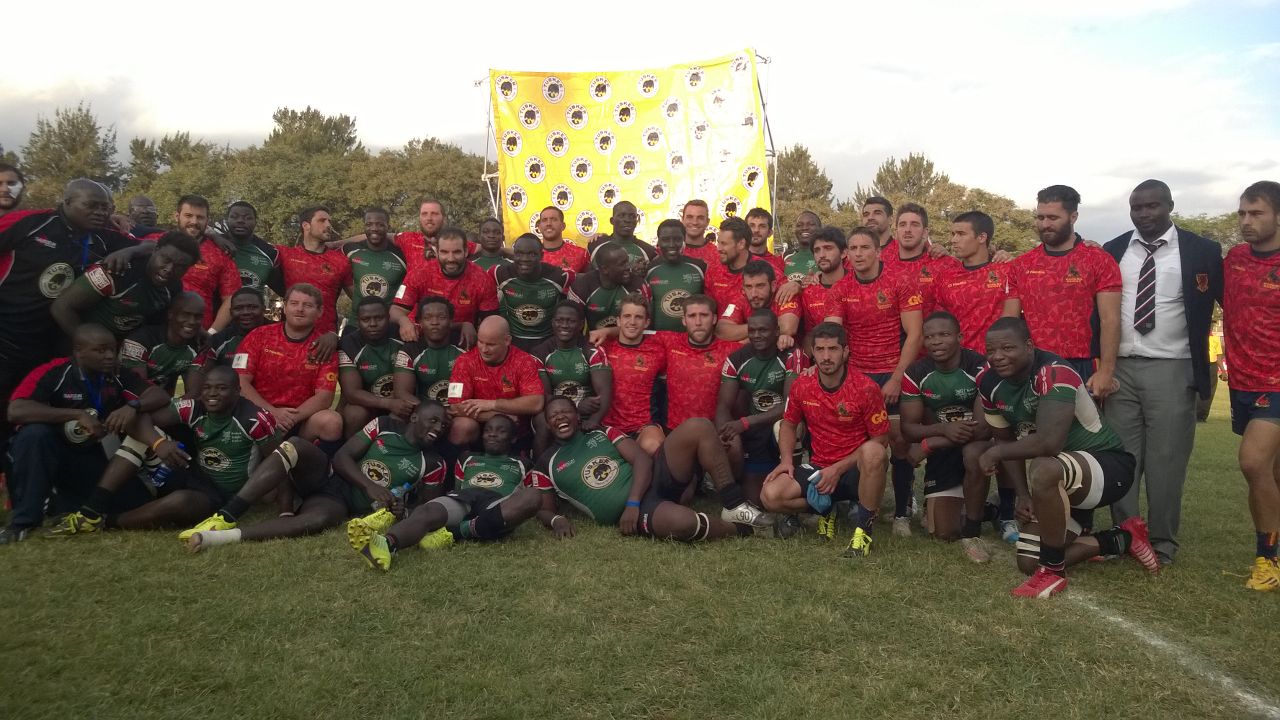 After having beaten Portugal last month, Kenya recorded yet another momentous, historic win when they beat Portugal's Iberian neighbours Spain. A six try performance saw Kenya beat Spain 36-27.
It is the biggest and most important win in the history of Kenya rugby. At the time of the match, Spain were ranked 19th in the IRB rankings ahead of such teams as Uruguay, Russia and Hong Kong. Kenya were ranked 11 places behind at position 30. The win will certainly propel Kenya up the IRB rankings, possibly to position 25 upon which additional IRB funding kicks in.
Matchwise
Darwin Mukidza who played a key role in demolishing Portugal 41-15 was also sensational against Spain. The Outside centre scored a brace of tries as second row Oliver Mang'eni, full-back Vincent Mose, left wing Jacob Ojee and substitute forward Lawrence Buyachi crossed over once each.
The Spaniards landed a penalty try and tries from blindside flanker Bonan Anibal and left wing Nil Baro as fly-half Bradley Linklater drilled over three conversions and three penalties.
Strides
Kenya has made massive strides in the world of XV a side rugby. Teams like Namibia which used to routinely demolish Kenya are now beatable by Kenya. One of the main reasons Kenya can now compete is that they have a competitive pack. Whereas in past years Kenya's pack used to be shoved around, they are now solid as captain Brian Nyikuli indicated.
"I knew they were strong in the pack and rallied my boys to also go down with them minus mistakes," said Nyikuli.
Whereas teams like Spain and Portugal still have the edge in pack play, they cannot match Kenya in open play as Spain captain Jesus Recuerda indicated.
"We tried to close in the gap by using our strong pack but Kenya proved dangerous with open play and fitness," said Recuerda.
The improvement in the fortunes in the XV side is a welcome relief to Kenya rugby fans who have watched as the national sevens team has put on poor performances due to constant player strikes, staff turnover and infighting at the Union.
Match Video