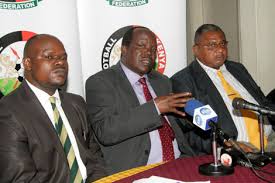 Sam Nyamweya took over as FKF chairman in 2011 when he won a flawed election. As incumbent, he is once again the favourite to win thanks to his vast war-chest:
Kenya has not qualified for any major tournament under Nyamweya. Under Nyamweya, the senior national Harambee stars has attempted to qualify for the 2012, 2013 and 2015 Africa nations cup. All attempts have fallen flat in large part due to poor preparations. The players have pleaded for adequate preparations including friendly matches but their pleas have almost always fallen on deaf ears. Poor preparations has seen Kenya eliminated by teams like Guinea Bissau, Togo and Lesotho.
Kenya's performance in he Africa Nations championships (CHAN)  has not been any better. In the qualifiers for the 2014 edition, Kenya was eliminated by Burundi while for the 2016 edition, Kenya lost to Ethiopia.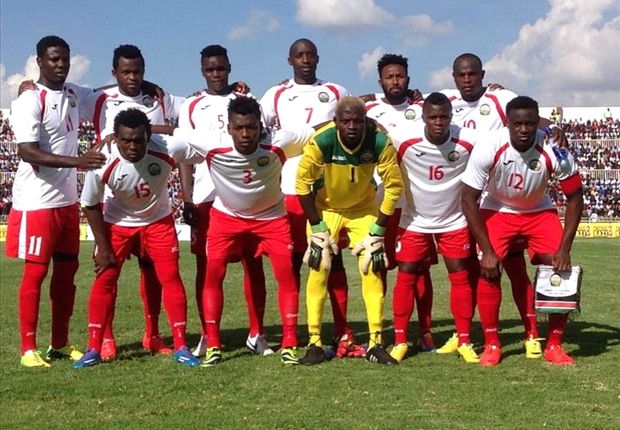 Kenya has fared even worse in age group tournaments. In most cases, Kenya has withdrawn due to lack of funds. When Kenya has participated, their aspirations have been doomed by poor organization at FKF. Case in point was the Olympic qualifer against Botswana. Poor travel plans saw Kenya arrive only hours before the match. The net result was that Kenya lost 0-3 to a team they should have beaten.
The performance of the women's team has not been any better. Once again Kenya has withdrawn from most tournaments due to lack of funds.
Where does FIFA funding go?
FIFA giveseach Federation a minimum of US $250,000 which under current exchange rates translates to Ksh 25 million. There is additional money that comes from FIFA as grants for special projects.
A German TV exposee on corruption in football accused Nyamweya of 'pocketing' more than USD 500,000 (Sh48.9m) in development aid funds from world governing body, FIFA.
In a documentary titled "Soccer for Sale – Sepp Blatter and Allegations of Sleaze at FIFA" that aired on Deutsche Welle on Monday, Jérôme J. Dufourg, a French football marketing executive who worked with FKF provided documents supporting claims that allegedly implicate Nyamweya.
Yet Nyamweya always claims the Federation is short of funds. When Harambee stars recently played Mauritius, the  FKF abandoned the players at their hotel without allowances is nothing short of scandalous, with some national team players having to ask their clubs for money.
Kenya are due to play Cape Verde in November. The players have asked for adequate preparations and friendlies. Yet the federation is already claiming that they don't have the money to finance the team for the clash, saying that the government should be funding the squad for international assignments as per the Sports Act. It is therefore likely that Harambee stars will face a strong Cape Verde said without having played any friendlies and likely after training together for only 3 days.
Youth Development and the Grassroots
Most observers understand that the primary reason for Kenya's poor performances is due to a lack of high calibre players. Without structured youth development, Kenya will not produce the calibre of players that is needed to be competitive and regularly qualify for the Africa nations cup.
Current FKF Vice Chairman Robert Asembo was once asked in a TV interview why his team has not made any attempts towards youth development. He was flat out dismissive of the idea and said it was not a priority. One would have assume that Nyamweya has the same thought process. Yet these are the people now vying for office.
One of Nyamweya's first actions when he was elected in 2011 was to destroy the Safaricom Sakata ball tournament. Yet it is through such grassroots tournaments that latent talents are discovered.
Despite destroying the aspirations of fans and players, it is likely that Nyamweya will emerge victorious in the election. This is because many of the voters are only driven by self interest.