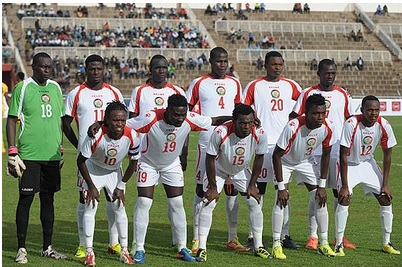 Kenya's recent victory in the 2013 CECAFA senior challenge cup was unexpected by most pundits and fans. Most observers had placed their bets on Uganda, Zambia and for some even Ethiopia who came very close to qualifying for the 2014 world cup. You cannot blame them. Kenya's record in the past 10 years has been a sorry tale of poor performances due to shoddy preparations. And even with Kenya hosting the tournament, fans had reasons to doubt them given Kenya's sorry performance at the 2009 CECAFA cup which Kenya hosted. On that occasion, stars scarcely trained for the tournament, played poorly throughout and were eliminated by arch rivals Uganda in the quarter finals.
In 2013 however, Kenya's Harambee stars, coached by Belgian Adel Amrouche, silenced the doubters. Before you dismiss the the CECAFA cup as a sub-standard tournament, its worth remembering that in the 40 years that this tournament had existed, Kenya had only won five times. Even during the best days of Kenya football, winning this tournament was no easy feat.
Flashback to the CECAFA cup of 1989
1989 will be remembered as the year when Kenya came breathtakingly close to qualifying for the world cup. They had already qualified for the 1990 Africa Nations cup. In the world cup qualifying campaign, It came down to the very last match against Egypt in Cairo which Kenya needed to win to go to the world cup. Harambee Stars gave a very good account of themselves and even scored in the first half, only for the goal to be disallowed. In the end Kenya lost to Egypt 0-2. This however was a very strong Harambee Stars unit with players like Austin Oduor, Washington Muhanji, Paul Onyiera, Henry Motego, Abbas magongo and others, and coached by Mohamed Kheri.  But in that year, Kenya hosted the tournament, fielded two teams (Kenya A and Kenya B) and the A team lost in the semis to Malawi
Flash-forward to the 2013 CECAFA cup
Aside from the opening game against Ethiopia where Kenya played rather poorly, their performance in the tournament was worth cheering. Not only did they win the tournament but they did it playing some sublime football. They showed positional sense, tactical astuteness and confidence.
New sensation Jacob Keli showed plenty of promise in his international debut. His goal against South Sudan , a diving header off a right wing cross was one of the memorable moments of the tournament.
Allan Wanga is as sharp as some of the best strikers Kenya has ever produced as evidenced by his two goals in the final. His finishes are clinical in their accuracy. Edwin Lavatsa was a handful for defenders with his marauding runs and ability to setup fellow strikers.
In midfield, Francis Kahata was outstanding with his superb vision, immaculate ball control and deft touches. Midfield enforcer, Anthony Akumu was tireless and covered every inch of the field. Peter Opiyo and Clifton Miheso completed a brilliant midfield quartet.
But Kenya's best department was the defence. One can make the argument that David Owino "Calabar" is the best right fullback Kenya has ever produced. That is quite a statement considering that Kenya has produced the likes of Jonathan Niva, Tobias Ocholla, Vincent Kwarula and Zedekiah Otieno. But Owino Calabar has the goalscoring skills of a striker, something that South Sudan and Namibia found out. His is a good crosser, as evidenced by his pinpoint cross that Wanga headed for the first goal and is very comfortable going forward.
Aboud Omar, the sure footed Jockins Atudo, James Situma and keeper Duncan Ochieng were as solid as steel and ensured that Kenya conceded only one goal throughout the tournament.
In 2012, Kenya came very close to winning the CECAFA cup. They beat Malawi, a team that always gives Kenya nightmares in the quarter finals before losing to hosts Uganda 1-2 in the finals. It was a sign of better things to come. The standards of the Kenya premier league have been improving steadily since its inauguration in 2007. Kenya's football thrived when Gor Mahia and AFC Leopards were at the top as these two teams pushed each other to constantly raise their standards. Now that the two are back on top Kenya's football the fortunes of Kenya's football are sure to rise.
Recent Harambee Stars matches offer further evidence of rising standards. The 3-0 away win over Libya in Tripoli opened many peoples eyes as did away draws to Nigeria and Malawi. Harambee stars fans have reasons to be optimistic, given the humiliations they have suffered in the past few years.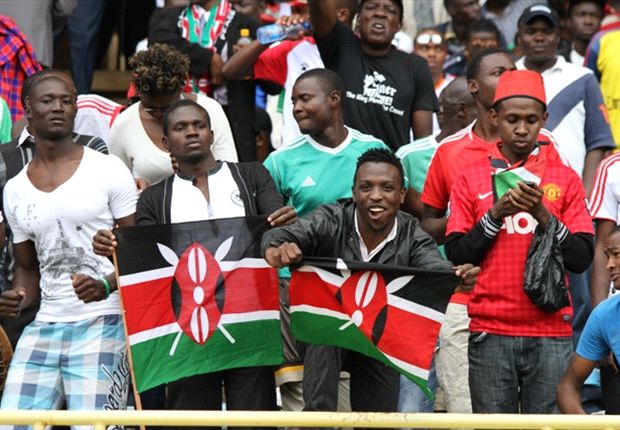 Crowd Support
Whenever kenya played at the newly constructed Machakos stadium or at Afraha, eager, enthusiastic crowds showed up to cheer the crowds. A starke contrast to what pertained in Nairobi during the preliminary matches. Nairobians are generally spoiled when it comes to entertainment choices which explains why the turnout in the City is generally poor. Future harambee stars matches should be staged in Machakos or Nakuru where the team is sure to draw large enthusiastic crowds.
The tournament was sponsored by GoTV. matches were televised by the Kenya Broadcasting corporation and by Jambo on Radio where former international Sammy Omollo "Pamzo" provided commentary, only that his commenntary was in the sheng language, a starke contrast to the days of yesteryear where the commentary was in fluent Kiswahili by legends like Mambo Mbotela and Ali Salim Manga.
COSAFA U20
The Kenya U20 team coached by John Kamau, the Thika United coach, finished second in the COSAFA tournament for players under 20. The team comprising several KPL players like Timonah Wanyoyi of Gor Mahia and Patillah Omoto of AFC Leopards had beaten much fancied Angola 2-0 in the semi-finals. Not much was expected from this team since it was hurriedly assembled and Kenya does not have a coherent youth structure. Their solid performance reflects the growing standards of football in Kenya.