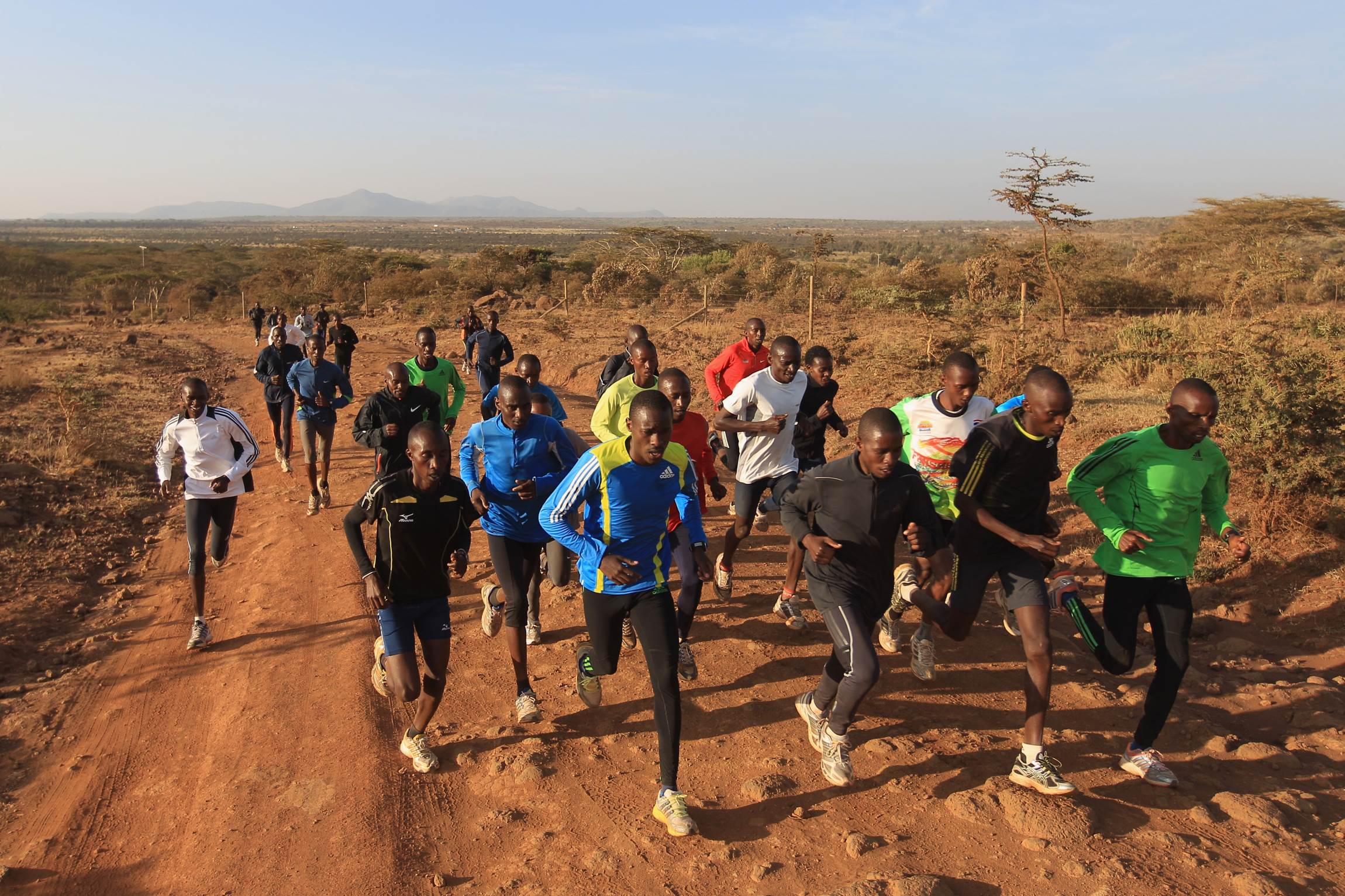 Kenya's reputation as one of the pre-eminent athletics nations has taken a severe beating in the past year. Rumblings about doping in Kenya started to pick up steam when Boston marathon winner Rita Jeptoo was busted for using EPO in 2014. She was the first prominent Kenyan athlete to fail a doping test. Prior to that, the Kenyans who had failed doping test were second, third and fourth tier runners.
In the mean-time, German journalist Hajjo Sepelt produced a documentary which was essentially a hit job. In the documentary he claimed that doping was rampant in Kenya and emphasized the ease with which runners can obtain EPO from pharmacies even without a prescription. The documentary was filled with plenty of innuendo and zero evidence.
Matters started to go out of control in 2015 when Kenya topped the medal standings at the 2015 World athletics championships. Suspicions peaked when two Kenyans: Francisca Koki Manunga and Joy Zakary, both failed drug tests. Their positive tests made huge headlines and only served to increase suspicion of the world. This despite the fact that the two were sprinters who had no hope of winning medals and could hardly be classified as elite athletes.
Then Hajjo Seppel created what was essentially his biggest documentary yet. In it he provided conclusive proof of Russia's state sponsored doping program. It was complete with evidence from former Russian athletes and anti doping officials, most notably the whistle blower Yuliya Stepanova as well as her husband. Multiple Russian athletes including Olympic gold medalists like Mariya Savinova were recorded on tape discussing their doping regimen. The evidence against Russia was complete and objective.
Seppelt dedicated the second half of the documentary to discussing doping in Kenya. Once again he purported to interview athletes, all of whom were third rate runners plus some fly by night Doctors. Their faces were often obscured. Once again Seppelt produced no evidence of doping among Kenya's top tier athletes.
Yet the world seized upon the documentary. The IAAF immediately declared that Kenya's anti-doping program was non-compliant and threatened to ban Kenya from the Olympics unless a new anti-doping law was passed by parliament. Yet even the passing of the law and the raft of anti-doping measures announced in Kenya has not appeased the accusers who have sought to lump Kenya in with Russia.
German Athletics chief Clemens Prokop wrote a letter to the IOC asking them to keep Russian and Kenyan athletes out of the Rio de Janeiro Olympics, even if they pass pre-games doping tests.
"I kindly ask you to take athletes' concerns seriously and to use all possible means for ensuring fair competitions and equality of opportunity in Rio," the letter said.
The attacks against Kenya, though not unfounded, are completely unfair. Firstly Kenya does not have a systemic doping issue like the Russian one which ensures that every Russian athlete at the Olympics is on a doping regimen. In fact it is likely that virtually all the top Kenyan athletes are clean.
Unlike Russia, there is no government run doping system in Kenya. The scale and extents to which Russians went to dope at the 2014 winter Olympics is mind boggling. During those games, 40 Russian athletes failed doping tests but the tests were hidden using a mafia like system. It is clear that Russia is in a class of its own when it comes to doping. But Kenya is not even second to Russia. In fact doping has always been rampant among Eastern European countries and to a lesser extent western Europe and North America.
Kenya is the only elite athletics nation that does not select known dopers for their team. This is unlike countries like the USA whose 2016 team includes the likes of Justin Gatlin, Lashawn Merritt and Tyson Gay who was selected despite not even qualifying. Some of them are still running faster than they did when they were known to be doping.
Kenya and Ethiopia are perhaps the only elite athletics country where non of the Olympic and world championships medalists have never failed a drug test or been implicated. The only elite Kenyan athletes who have failed drug tests are Mathew Kisorio and Rita Jeptoo. Neither has won a medal for Kenya at the Olympics or worlds.
Now contrast this with the German accusers whose elite athletes and medal winners have failed drug tests including Dieter Baumann and Katrin Krabbe. 2000 Olympics gold medalist Nils Schumann was implicated ina doping scandal in 2006 along with Grit Breur.
As noted above, Eastern European countries have had numerous doping scandals. The Americans have had a doping scandal at virtually every Olympics in my lifetime : Mary Decker and Sandra Patrick in 1996, Antonio Pettigrew and Jerome Young in 2000, Marion Jones in 2000 and 2004, Tyson Gay in 2012. And in 1988 it was announced by USA anti doping chief Wade Exum that more than a dozen American track athletes including Carl Lewis had failed dope tests but that their results were covered. Long story short, Kenya does not have the doping pedigree, doping organization and ability to hide doping tests as the Europeans and North Americans have.
So why so much focus on Kenya? To a large extent, the country is being used as scapegoat for a sport that is littered with doping scandals. Some people are lumping Kenya in with Russia just so that the Russians do not feel singled out. While others are simply envious of Kenya's achievements on the track. Others simply do not want to believe that Kenya is capable of naturally producing so many world class runners.