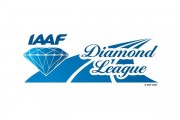 David Rudisha won the New York Diamond League meet with an impressive time of 1:43.58. When Rudisha last ran in Ostrava two weeks ago, he pulled up with a hamstring injury, sparking fears that he would be facing another long term injury. But On Saturday he proved that not only has he put the injury behind him but he is on the way back to his best.
Normally Rudisha running 1:43 would not be anything to get excited about considering that this is a person who used to easily run in the 1:42 regions and occassionally 1:41 and 1:40. But given his injury plagued form of the past two years, this time is worth applauding. Rudisha has worked diligently to overcome injuries and get back to his form.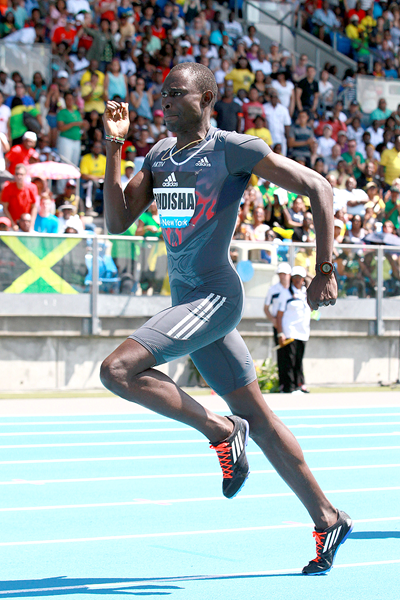 It is worth noting that Rudisha's time was only 0.02 seconds off Mohamed Aman's world leading time and was accomplished in windy conditions. It is a warning from Rudisha to his current rivals that the King is intent on regaining his crown.
The manner of Rudisha's win was impressive. Like he did during his imperious years, Rudisha towed the field. After the pacemaker dropped out, Rudisha took over the lead and pulled the rest of the field leading by over two meters. He finished well ahead of the rest of the field and looked like he still had a lot of petrol left in the tank. He would have run a low 1:43 had he tried.
Race Video
Results
1
David Lekuta

Rudisha

KEN
1:43.58
4
2
Boris

Berian

USA
1:43.84
2
3
Pierre-Ambroise

Bosse

FRA
1:43.88
1
4
Matthew

Centrowitz

USA
1:44.62
5
Leonel

Manzano

USA
1:45.24
6
Robby

Andrews

USA
1:45.98
7
Mark

English

IRL
1:46.12
8
Michael

Rutt

USA
1:46.83
9
Andrew

Wheating

USA
1:47.75
Duane

Solomon

USA
DNF
Laser Like Focus
It is well noted that Rudisha has been working extremely hard to rehab his injured knee and regain strength which was lost due to disuse of the muscle tissue. However an even more important aspect of Rudisha's return is that he is running sparingly and pacing himself unlike in the past. He correctly turned down an opportunity to run in the world relay championships and has run in very few races at home.
Big Test Coming up
While Rudisha's win in New York was impressive, he has yet to compete against his real challengers, namely Mohamed Aman of Ethiopia and Nijel Amos of Botswana who was the top performer in 2014. These are the two who are most likely to deny Rudisha a gold medal at the world championships in Beijing. Indeed last season, Rudisha lost to Nijel Amos.
Kenya fans  will be hoping that Rudisha can recapture the form that saw him dominate this event in the past. He is the only medal prospect from Kenya this season. The 800m has been an event that Kenya has thoroughly dominated in the past. In past seasons, Kenya always had numerous 800m prospects. This season, only Rudisha is a factor.
 Other Races
2007 world champion Janeth Jepkosgei is still going strong at age 32. She finished second in the women's 800m with a time of 1:59.37  . The winner of the race was home favourite Ajee Wilson who will be Eunice Sum's primary challenger in Beijing.