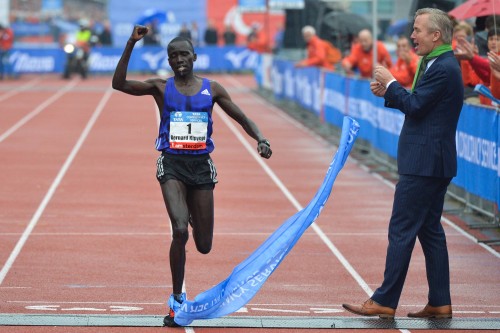 Kenya's dominance of IAAF Gold Label Road Races continued on Saturday October 17 2015. Bernard Kipyego and Joyce Chepkrui won the men and women's races at the 2015 Amsterdam Marathon.
Despite battling persistent drizzling rain, temperatures below 10C and a high humidity, the duo recorded the sixth-fastest times in the history of the race; Kipyego winning in 2:06:19 and Chepkirui crossing the line in 2:24:11.
Kipyego took the lead at the 30km mark after the pacemakers dropped out. Ezekiel Chebii, Mike Kigen and Chala Dechasa tried to chase but Kipyego proved too strong. Chebii finished second in 2:07:18, lowering his PB by almost two minutes. Kigen was third in 2:07:45, completing a Kenyan sweep of the podium places. Dechasa finished fourth in 2:08:25
Kipyego 29, was the defending champion having won the 2014 edition. 2014 was the first time Kipyego had won a major city marathon. Prior to that, he had represented Kenya at the world cross country championships as a junior in 2005 and as a senior in 2007 and 2008, finishing 2nd, 3rd and 10th respectively. In 2009, he finished 5th at the world championships 10,000m and 2nd in the world half marathon championships. He appears to have found his niche as a marathoner.
Joyce Chepkirui sets personal best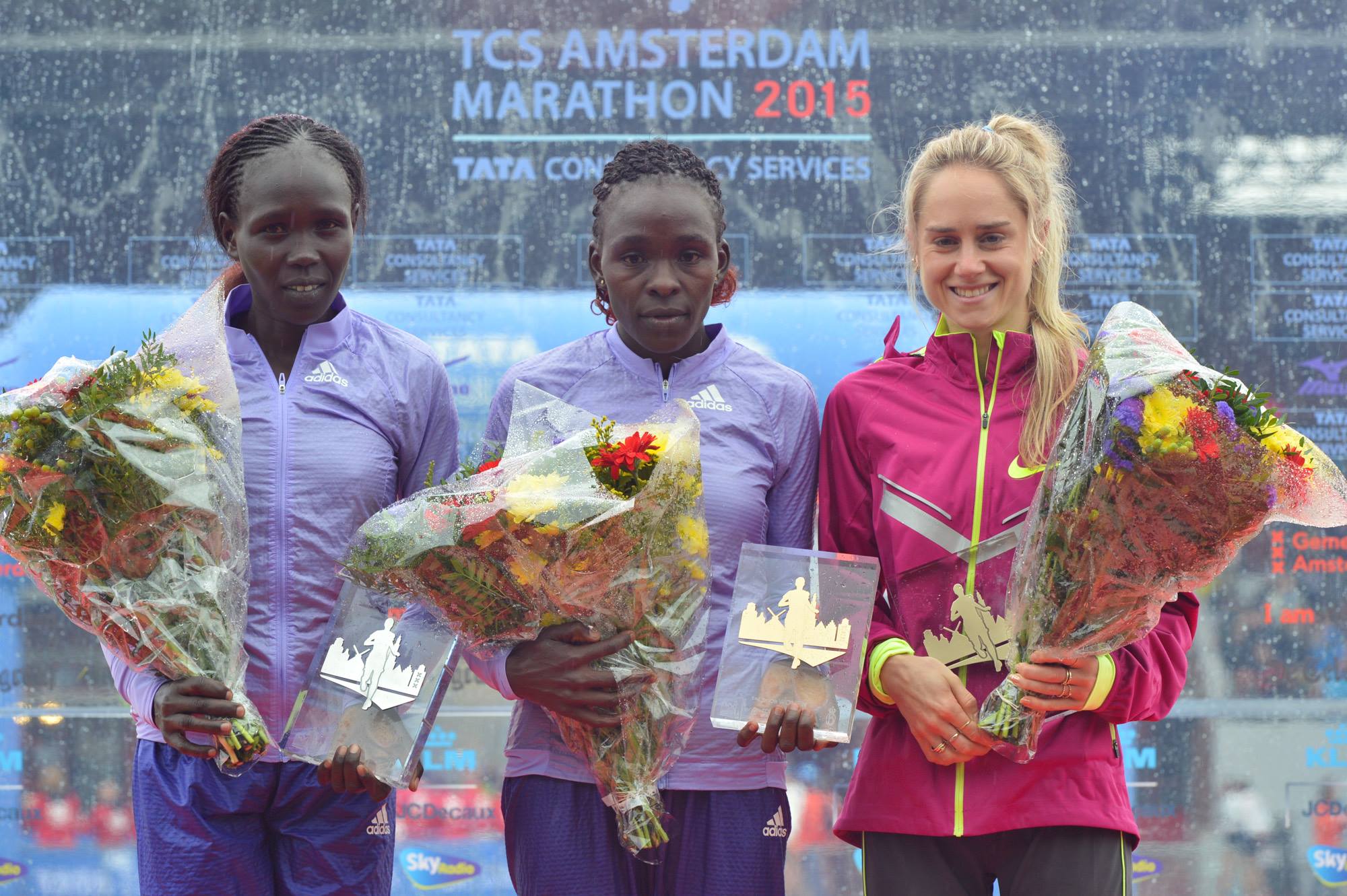 In her 5th marathon, Joyce Chepkirui, sliced nearly 4 minutes off her personal best when she won in 2:24:11. She took the lead from Philomena Cheyech at the 28 km mark and ran solo for the rest of the race.
Chepkiriui had failed to finish on her marathon debut in London in 2012. She then finished 15th in LOndon in 2013. She won in Honolulu last year in 2:30:23 and then placed 10th in Boston in 2015.
On the track, she won the gold medal in the 10,000m a the 2014 Commonwealth games and also won the long race at the 2012 African cross country championships.