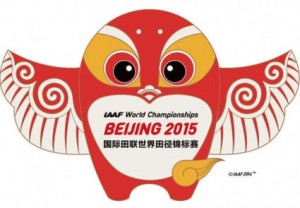 Boniface Tumuti Mucheru reached the finals of the 400m hurdles at the 2015 World athletics championships. In the process Mucheru clocked 48.29 and beat Two time world champion and one time Olymmpic champion Kerron Clement of the USA.
Mucheru won a bronze medal in the 400m flat at the 2014 African championships. He would have been expected to continue in that event but he chose to switch to the 400m hurdles. It now appears to be an excellent decision as he had very little chance of excelling at world level in the 400m flat.  He clocked 48.29, missing the Kenya record by only 0.05 of a second.
In the other semi-final, Nicholas Bett finished second to qualify for the final. Bett was a bronze medalist at the 2014 Africa athletics championships
It is not the first time that two Kenyans have reached the finals of the 400m hurdles at the world championships. For example as far back as 1993, Eric Keter and Barnabas Kinyor both made the final. It was then that Keter set the Kenya record of 48.24 that lasts to this day.
Race Video
Semi final Results 1
1
705
Boniface Mucheru

Tumuti

KEN
48.29 Q
PB
0.165
2
1005
Kerron

Clement

USA
48.50 Q
0.170
3
863
Timofey

Chalyy

RUS
48.69
PB
0.178
4
599
Thomas

Barr

IRL
48.71
0.196
5
454
Rasmus

Mägi

EST
48.76
0.132
6
158
Abdelmalik

Lahoulou

ALG
48.87
NR
0.188
7
643
Annsert

Whyte

JAM
48.90
SB
0.181
8
222
Michaël

Bultheel

BEL
49.66
0.152
Semi final Results 3