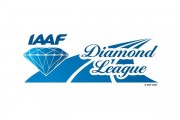 22 year old Hyvin Kiyeng registered her first ever diamond league win when she won the 3000m steeplechase at the Golden Gala Diamond league on Wednesday June 3 2015 in Rome.  Finishing in second place was new sensation Virginia Nyambura who until recently was only a pacemaker. The duo finished ahead of Ethiopian Hiwot Ayalew.
Kiyeng pulled up on Nyambura's shoulder on the backstretch and the two were stride-for-stride until the final water jump. At that point, Nyambura pulled ahead and it looked like she was going to pull away for the win, but Kiyeng fought to narrow the gap and began to accelerate into the final barrier. She carried her burst of speed over the barrier and though Nyambura went with her to begin with, she couldn't maintain it as Kiyeng pulled away over the final 30 meters.
It was an impressive win over two Ethiopians, Ayalew and Sofia Assefa who dominated this event last year and ran the firstest and second fastest times of 2014 respectively. Kiyeng now holds this years world leading time.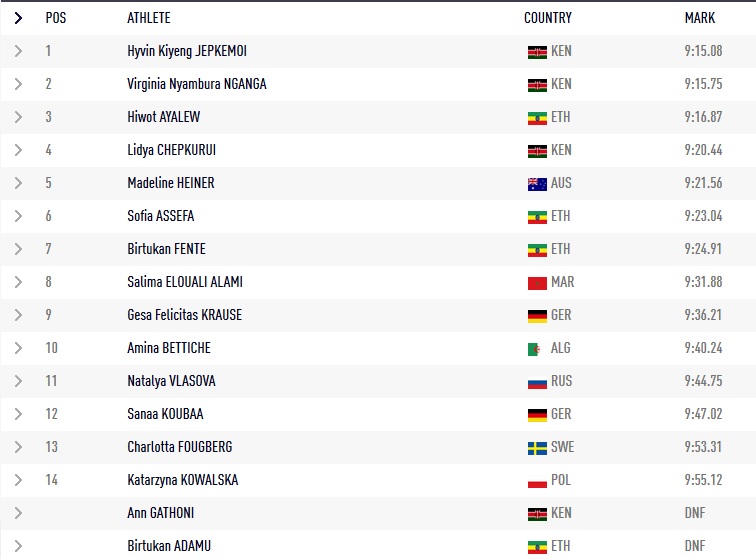 Race Video

Yego sets new Kenya record
Julius Yego who only last week won his first ever Diamond league event and in the process set a new record, lowered the Kenya Javelin record again.
Julius Yego launched his spear out to Kenyan record of 87.71m in round four, adding 85cm to his own mark set a week ago in Ostrava. Yego's mark is the third best in 2015 and is the 32nd best of all time.