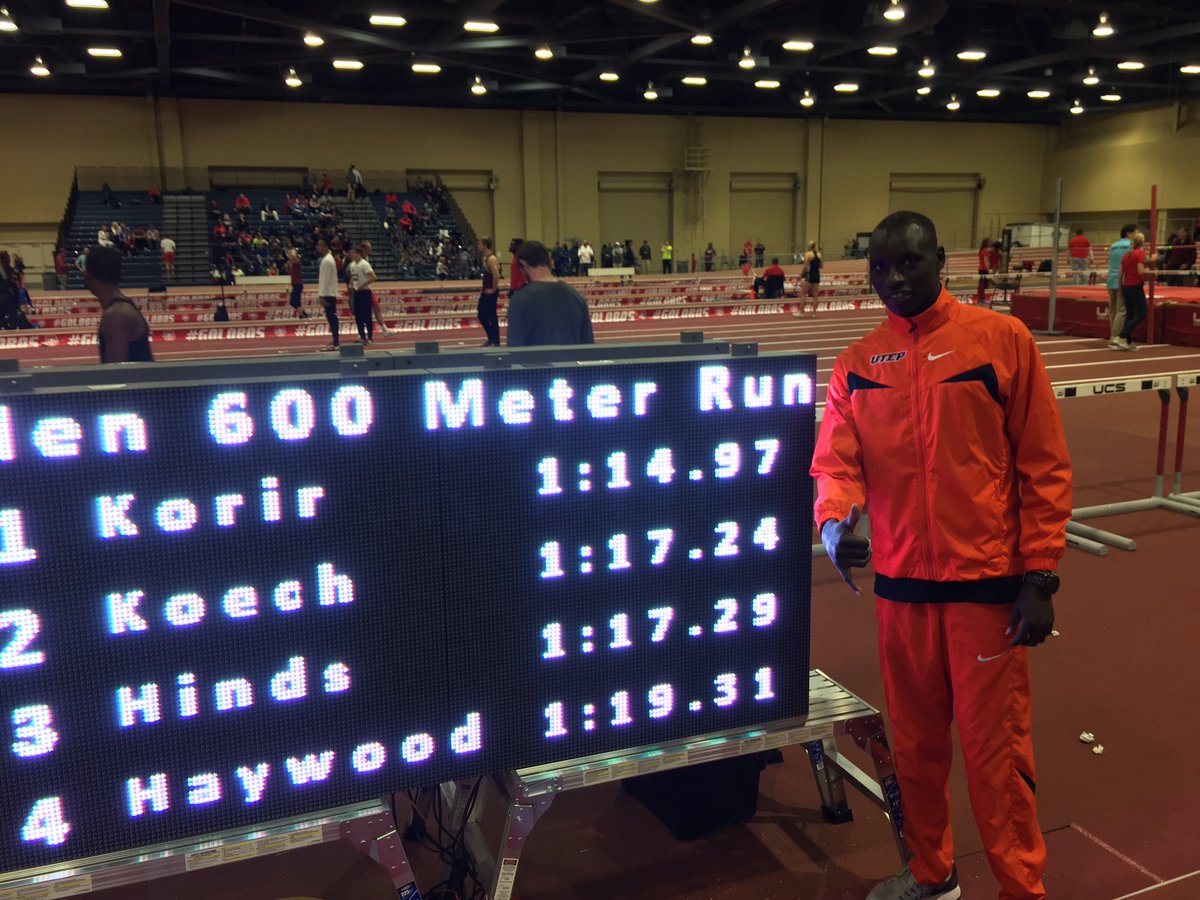 Previously unknown Emmanuel Korir has thrust himself into global fame by coming from nowhere to break the world indoor 600m record. Korir, who is a student at the University of Texas El Paso , he finish line in 1:14.97, shaving 0.15 seconds off the previous record set by Nico Motchebon of Germany back in 1999.
Korir took the lead just before the bell sounded for the final lap and started to open a lead on his rivals. A lead that increased significantly with each stride. By the finish line, he was 2.5 seconds ahead of the second placed finisher.
"Korir is a very special and talented athlete. His best event is the 800m so the 600m is a good prep," said UTEP head coach Mika Laaksonen. "With his stamina and his speed, that's the end result. I can't wait to see what he does in the future."
Korir showed his intentions earlier when clocking 1:46.50 for 800m in his first ever indoor race. His outdoor best is 1:46.94, set at last year's Kenyan Olympic Trials. And that was in the extreme altitude of Eldoret.
The only other Kenyan who holds a world indoor record is the legendary Daniel Komen who holds the 3000m record at 7:24.90. The world outdoor 600m record is held by Johnny Gray of the USA at 1:12.81. David Rudisha has the second fastest time ever at 1:13.10.