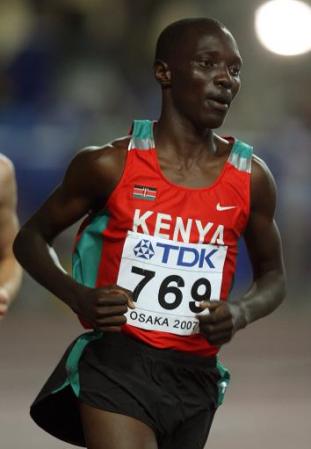 Two time world 1,500m champion Asbel Kiprop has vehemently denied claims that he assaulted a night guard at a restaurant in Iten on Sunday. He instead blamed the local media for "deliberately maligning him on the matter." It had been reported that Kiprop along with four others, assaulted the night guard, James Mukuria, after he barred him from entering the restaurant. He was alongside training mates Andrew Rotich, Anthony Maritim, James Kangogo and former world cross-country bronze medalist Clement Lang'at.
As reported by the East African Standard, Kiprop said : "I am shocked that the media went ahead to publish stories that puts me in bad light and misleading. We were from watching the English Premier League match between Chelsea and Liverpool FC that ended late at night. We were sure of not getting food in camp and decided to look for a restaurant to take dinner and that was the only restaurant operational by the time."
"We approached the guard (Mukuria) who was manning the main door but we differed sharply. Moments later, he allowed us in after we informed him that we wanted to take dinner. But I was surprised with the lies that was propagated by the media," he said. Kiprop denied reports that, while drunk, he dragged the guard, brandishing a pistol which he hit him with, from the gun butt side. "I am a trained police officer, understand the law which I swore to safeguard and, above all, I cannot go out there and harass my fans. I have a big dream for 2014 in my athletics career which I bank on my Kenyan fans, Mr Mukuria included, for support," said Kiprop,
Kiprop said he was not surprised to learn that he was branding a pistol and drunk in Iten. "After the incident, I received calls from people identifying themselves as journalists. But I refuted all the claims, they instead decided to malign my name. I think they associated the pistol with work as a policeman," said Kiprop.