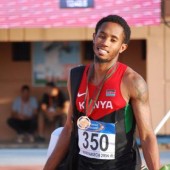 On Sunday May 17, Carvin Nkanata became the first Kenyan short sprinter to compete in the IAAF Diamond League, when he competed in the Shangai Diamond league meet. In the race which was highly competitive, he finished 6th in 20.58 but only 25 hundredths of a second behind the winner Alonzo Eduard of Panama.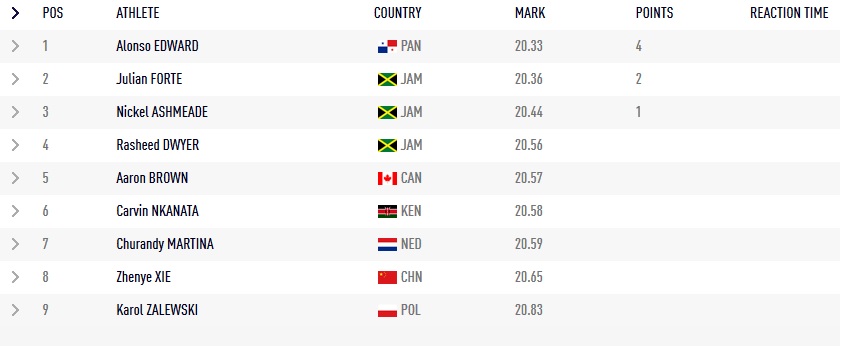 "I am glad to compete in Shanghai as I prepare for the World Championships," said Nkanata, who is glad in cruising to personal best and national record in April. The 2014 Africa 200m bronze medallist said being ahead of the fastest man in the world, Usain Bolt, gives him motivation. "It inspires me to work harder so I can keep my spot," said Nkanata as he reflected on Kenya's 4x200m disqualification at the World Relays.
"I wasn't disappointed about a disqualification because it's a part of the game," explained Nkanata, who was in last year's team that reached the final.
"We all had fun at the end of the day just getting the baton around and the experience was great."
However, Nkanata, who turned 24 on May 9, advised Athletics Kenya (AK) to give more attention to sprints besides educating the local coaches on proper sprint mechanics and techniques.
"Having proper gymnasiums to develop strength and conditioning is paramount," said Nkanata to the Daily Nation.