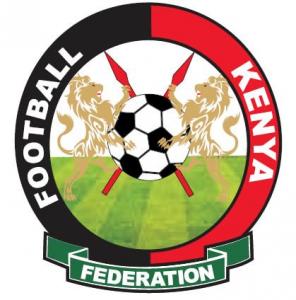 On Monday, high court judge Roselyn Aburili lifted the ban on the Kenya Premier League, eliciting a sigh of relief from clubs, fans and players who have been eager to get their league going. The league had been barred by ill-informed judge Msagha Mbogholi following an injunction by Sam Nyamweya and FKF.
But no sooner had KPL stakeholders finished celebrating than Nyamweya announced a mega-deal with Tanzanian TV company Azam. The deal will see Azam pay broadcasting rights to FKF to the tune of US $ 2.2 million (Ksh 207 million) over three years.
Nyamweya was so happy that he declared it the best day of his life.
"I am very proud because this is a revolutionary moment for Kenyan football. We have found the winning formula that we have been missing for a long time because of the myriad challenges we have had since we were elected into office,"
The deal outflanks KPL from the perspective that Nyamweya will now be able to come through on his promise to give each club Ksh 1 million a month. This is important for him because it will ensure that all these clubs vote for him at the October elections.
And because Azam likely does not demand accountability, you can bet that a significant amount of this money will end up in the bank accounts of Nyamweya and his cohorts.   He can then pocket some and use some to bribe delegates at the October elections. So do not be shocked if Nyamweya wins the October elections in a landslide.
Nyamweya has promised to use the money to develop football.
"This is a chance for our football to grow and for our players to benefit from the sponsors, who are coming in droves, " added Nyamweya while warning clubs against mismanaging the Sh1million monthly grant that they will be receiving for the duration of the deal."
However fans should not hold their breath because he has never done anything to develop football. Even the Harambee stars is funded out of Nyamweya's personal bank account.
One interesting aspect of the Azam deal that makes it more palatable than the Supersport deal is that it was announced in the open. The amount and terms were announced to the public. This is unlike Supersport and KPL whose deals are always cloaked in secrecy. And therein lies the one positive aspect of Azam's entry into the scene. They will make Supersport more accountable, force them to deliver a better product and offer better deals to local sports associations.