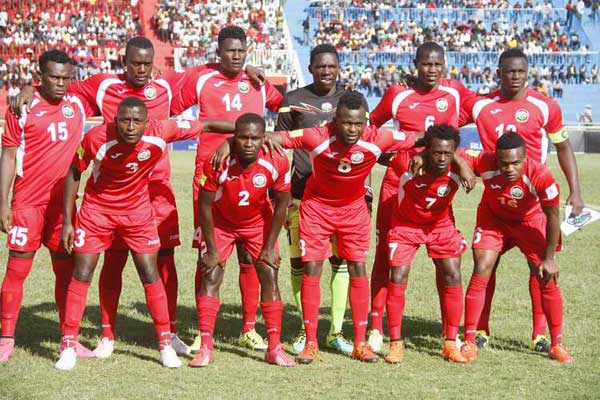 On Saturday September 24 2017, Kenya was stripped of the hosting rights for the 2018 CHAN tournament. Kenya had been awarded hosting rights in 2014. But progress in stadium construction was slow and it became painfully obvious to CAF that the stadia would not be ready for the event. The government did finally disburse Ksh 4.2 billion to be used in hosting the event. By then however CAF had lost patience. Two days later CAF finally announced that Kenya would n longer host the event.
After the announcement, FKF chair Nick Mwendwa consoled Kenyans by saying that CAF would back Kenya's bid to host the FIFA U20 or U17 tournament.
But this must be a joke. If Kenya proved incapable and too disorganized to host a relatively low calibre tournament like CHAN then what makes anyone think FIFA would award Kenya any kind of hosting rights?
The fact of the matter is that the Kenya government has proven over and over that they will never take hosting a football tournament seriously. Yet government support is a pre-requisite in hosting FIFA and CAF tournaments. And even when Kenya is given hosting rights, the organization tends to be too shambolic. Think back to the 2013 CECAFA cup which Kenya hosted. Teams were locked in their hotel rooms for non-payment of dues. The organization was so poor that some teams such as Zanzibar vowed never to play a tournament in Kenya again.
Finances
But perhaps the biggest reason Kenya should stop bidding for hosting rights is the sheer cost. For CHAN for example, the government committed to spending Ksh 4.2 billion. This kind of money would be better spent solving more urgent problems: Kenya's poor performance is football is due to lack of youth development the result of which is that Kenya players are of a low calibre. Our football teams are cursed with trying to win with players whose skills such as ball control, finishing, accurate passing etc are below par.
The Ksh 4.2 Billion that the government would have spent on hosting CHAN is better spent developing football at the grassroots. Train youth coaches and employ them to scout and develop young players at U13, U16 and U19 levels. There should be such programs in counties where football talent can be found in plenty.
Kenya's golden age was not a fluke
The performance of the national team is directly dependent on how much is invested in youth development. As far back as 1981 (36 years ago), German coach Bernard Zgoll pointedly told Kenyan football authorities that there were no shortcuts to becoming a footballing power. It requires long term investment in youth development. Zgoll went ahead and established youth development centres all over the country out of his own initiative. But Kenyans were too impatient and wanted instant results. As a result KFF got rid of Zgoll and his youth development centres fell apart after they had produced such superb players like Wilberforce Mulamba, Ambrose 'Golden Boy' Ayoyi, Bobby Ogolla, Sammy Taabu, Hussein Kheri, Josephat Murila, Austin Oduor, Mahmoud Abbas and Sammy Owino 'Kempes"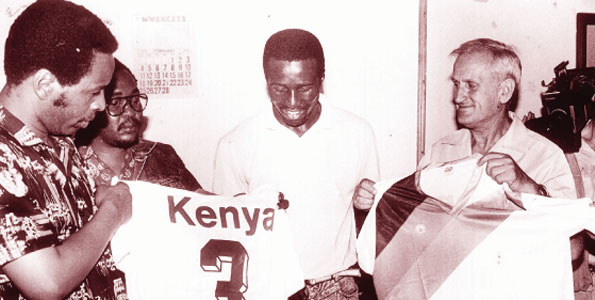 This golden generation of players were largely responsible for helping Kenya win the CECAFA cup three times in a row. And this was during a period when Zambia, Zimbabwe and Malawi were regular CECAFA members and sent their best players to the tournament. The generation also helped fuel superb performances by Kenyan clubs. Between 1976 and 1989, Kenyan clubs like Luo Union, AFC Leopards, Gor Mahia and Tusker won the CECAFA club cup 13 out of 15 times.
At continental level, Gor Mahia reached the Cup winners cup final in 1979, won it in 1987 while AFC Leopards reached the semi-finals in 1986. Meanwhile Harambee stars qualified for the Africa Nations cup three times in a row (1988, 1990 and 1992). Such continental dreams are only pipe dreams today.
Yet instead of investing in youth development, FKF leaders and government officials are focusing on the cheap thrill of hosting CHAN, a tournament whose prestige is certainly not worth the Ksh 4.2 billion and which will have no impact on the standards of football in the country.