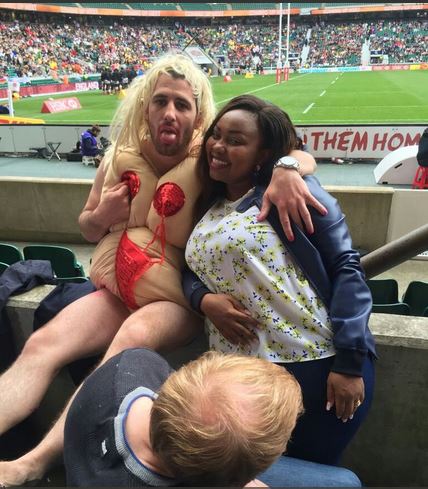 Twenty Kenyan MPs and Senators traveled to Russia to watch the world cup. The trip was fully funded by the Kenyan tax payer. Everything from airline tickets to accomodation, match tickets, food and a hefty daily allowance was paid of by the tax payer. This according an exposee in the Star newspaper.
Among the MPs who traveled are Victor Munyaka (Machakos Town) who chairs the Sports committee, Wafula Wamunyinyi ( Kanduyi), Sylvanus Maritim (Ainamoi), Cleopha Malala ( Kakamega), Aaron Cheruyiot ( Kericho) and Judy Pareno and Peter Kaluma (Homa Bay Town).
Senators were to be led by Johnson Sakaja (Nairobi) but he cancelled his travel to deal with other issues affecting Nairobi.
Senate Clerk Jeremiah Nyegenye who is also the CEO of the Parliamentary Service Commission that determines the responsibilities and remuneration of legislators, defended the trip as official benchmarking to give MPs first-hand experience on how to host international tournaments.
"It is their responsibility to understand sports, how to host such international tournaments. This is not a holiday and it is too simplistic to look at it as a joyrider mission," Nyengenye said
According to the Star newspaper, the trip will cost the Kenyan taxpayer US$ 450,000 (Ksh 45 million).
All this at a time when Kenya was unable to host the CHAN tournament because the Confederation of African football deemed Kenyan stadia inadequate.
Not only that but Kenyan clubs like Gor Mahia often have to foot their own bills when they travel to represent Kenya. And national teams such as the Kenya women's basketball teams have in the past been forced to travel to distant venues such as Kigali, Rwanda by road.
And to cap it all off, Kenya is unlikely to qualify for the world cup anytime soon because the government has not seen it fit to set up football academies to tap young talent and train them.