According to the Daily Nation, Kenya has launched a formal bid to host the 2017 Africa Nations cup. The 10-page document was presented to the Confederation of African Football (Caf) headquarters in Cairo by locally based Fifa-licensed agent Francis Gaitho on behalf of football authorities hours before the deadline lapsed last evening. Libya which was due to host the event, withdrew due to security reasons.
The venues being mooted are Nyayo, Kasarani, Moi Stadium in Mombasa, Kipchoge Keino in Eldoret and the refurbished Moi Stadium Kisumu. A tentative budget of Sh1.5 billion has been earmarked for the process with a larger chunk expected to go towards rehabilitating the existing facilities and infrastructure.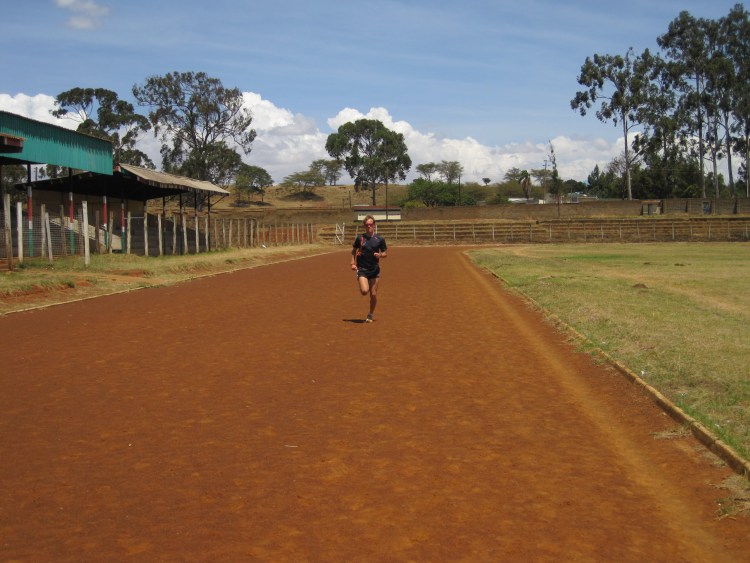 A familiar story
Initially, FKF chairman announced that there would be a joint bid between Kenya, Tanzania and Rwanda. "I am delighted that Uganda and Rwanda have received positively the proposal by FKF to jointly pursue interest in bidding to host the 2017 Orange CAF Africa Cup of Nations after the bids were reopened following the withdrawal of Libya as the host nation," said Nyamweya.
Days later, Tanzania announced that they were not party to the joint bid, much to the embarrassment of Kenya football fans. In any case a joint bid featuring three countries with poor infrastructure and transport links is impractical from a logistics nightmare. Any semi-intelligent person would have been able to see through Nyamweya's sham.
Last year, Nyamweya eagerly announced that Kenya would bid to host the 2019 Africa Nations cup. He did this without consulting the government. In the end, Kenya's bid was dismissed by CAF for being time-barred. Its not clear whether Nyamweya was even serious with that bid. Or perhaps he was trying to distract attention from the shoddy performance of FKF which among other things, saw Kenya lose to Burundi.
Kenya has no chance
When Kenya was awarded hosting rights for the 1996 Africa nations cup, it was under the condition that they build another stadium outside Nairobi. And Mombasa was proposed as the likely venue. However the Kenya government was never serious about the bid. It was sabotaged because the government did not want KFF chairman Joab Omino to get any credit because he was an opposition leader. In the end, CAF banned Kenya from the AFCON for 4 years.
Because of that debacle, CAF will not trust Kenya to host the competition unless the stadia are already built. This is especially true when you consider that the tournament is only two and half years away and Kenya has a lousy record in refurbishing stadia. Refurbishing the Kisumu stadium took six years ! And it is still incomplete.
Nothing has changed since then. Kenya still has not built a second stadium outside Nairobi which means they have not met the minimum conditions set by CAF 20 years ago. The stadiums being proposed to host the event are stadia that were built by the colonialists in the 1940s. Refurbishing 70 year old stadiums that seat less than 10,000 fans will not sway CAF. Not when the likes of Ethiopia and Zambia are building  50,000 seat stadia.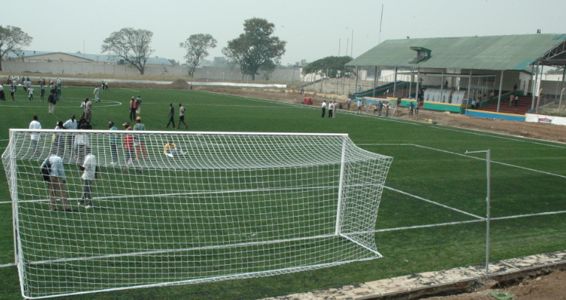 The Africa Nations cup is the showcase event for Africa. It is televised all over Africa and Europe and CAF will not want low calibre stadia like the ones Kenya is proposing to be shown on television screens all over the world. Even the new Machakos stadium, as impressive as it is , cannot host an event of this magnitude.
And Kenya's hosting pedigree is quite frankly embarrassing as evidenced by the scenes during the 2013 CECAFA senior challenge cup when teams were locked in their hotels due to non-payment. It was so bad that even Zanzibari team members vowed never to play in any tournament hosted by Kenya again. With this kind of shoddy organization, CAF would be crazy to give Kenya hosting rights at short notice when better qualified bidders like Algeria are available
Successive Kenya governments have been promising new stadia only to renege on their promises. Its a shame. Aside from enabling Kenya to host continental events like the Africa cup of nations, it might also enable Kenya to host a leg of the IRB sevens series. Remember IRB strongly prefers that tournaments are held at sea level and in modern stadia. And to meet IRB and modern FIFA specifications, it would need to be a stadium without a running track. There is no point putting a running track since there are already dozens of stadia with running tracks.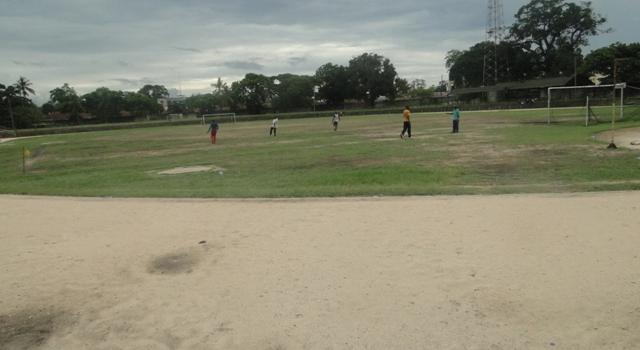 Kenyans should therefore urge the government to build at least one new stadium. It is a shame that only two stadiums have been built in Kenya since independence in 1963. And no new stadium has been built since Kasarani was built in 1987. The time to end empty promises is now. the time to stop this sham bids is now.