The primary goal of every youth development program is to develop talent. To this end, youth programs are supposed to identify talent, nurture the talent, give them opportunities to play, develop and gain experience.
A decade ago, when Brookside Dairies announced their sponsorship of Kenya Secondary School Sports Association (KSSSA) and Federation of East Africa Secondary School Sports Association (FEASSA), they made it clear that talent development was their primary goal. They have re-iterated this several times.
In 2012, Brookside Marketing Manager Peter Wasonga emphasized his companies commitment to developing talent.
"We are satisfied with the progress we have made so far and we know this year's games will be a huge success and cement our position as the company that supports youth development in sports. Wasonga also revealed that Brookside will extend scholarships for excelling students beyond basketball and include rugby and hockey. " said Wasonga
Johnstone Ikiugu, the Deputy Director Assurance and Standards in the Ministry of Education said the Brookside Sponsorship money will be put into proper use and thanked Brookside for investing in the youth.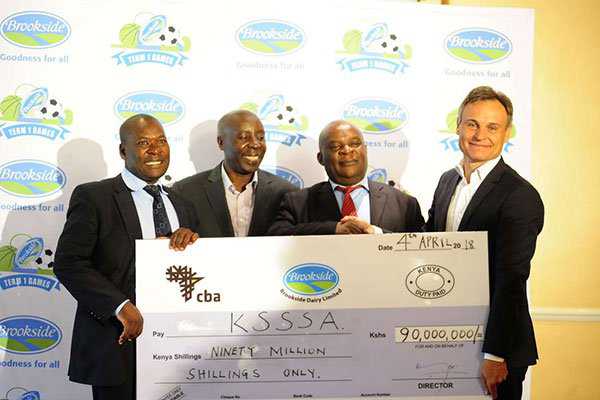 In 2018, Brookside Dairy Marketing Director Oliver Mary said they will maintain their support for the games because of the impact they have on the youth.
"We want to make the games better and give the youngsters an equal opportunity to showcase their talent, get noticed and be scouted for university scholarships and also club engagements," said Mary
The Reality on the ground
In 2020, the school games are still an arena where coaches, head-teachers and students pursue a "win at all costs attitude. This leads them to cheat by fielding over-age players. The school tournaments are typically won by schools deploying mercenaries, many of whom have never attended the schools they are playing for, don't even have school uniforms and are playing simply for a quick financial reward.
Fielding over-age players has a detrimental effect on talent development because it denies legitimate players a chance to play and develop. The eagerness to win at all costs causes coaches to look for ready-made players instead of developing talents.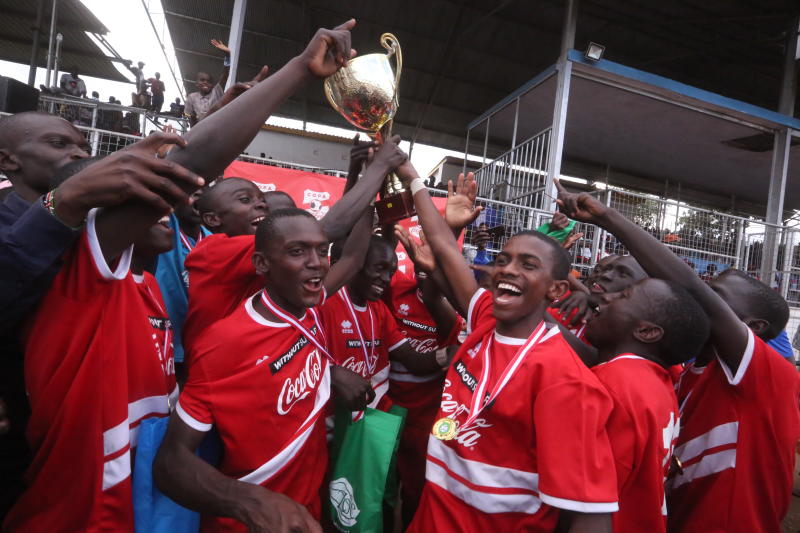 Evidence of this lies in the fact that African countries have historically done very well in the FIFA U-17 World Cup. Nigeria has won this tournament five times, more times than any other country and finished as runners up three times. Ghana have also won it twice and finished runners up twice. These countries place so much emphasis on winning youth tournaments that it forces them to seek short-cuts. Instead of focusing on developing players, they field over-age players.
This penchant for seeking shortcuts now plagues the Kenyan school games as well as the East African school games. Teams that win their respective tournaments are often laden with players in their twenties. The emphasis is on winning at all costs.
"We used a lot of resources and effort to host this event and we had to do everything to ensure the trophies remained here. That's what happens in these games," a senior Kenya Secondary School Sports Association said to Citizen Sports.
This penchant for fielding over-age players is not new. Going back to the 1980s, winning a provincial championships and especially the national title often involves fielding players who are in their twenties. It is one of the reason's why Kenya has struggled and why Kenyan players have struggled to make it in European leagues.
And the age cheating is rampant in all sports be it football, Volleyball, Basketball, Rugby or Athletics. Worse still, capable students are often enticed to pursue A-Level courses at schools in Kenya where A-Level courses are offered or in Uganda or Tanzania. This stifles a players development because at the age of 19, a player should be developing himself and gaining experience by playing top level opposition in the national league instead of competing against 16 and 17 year olds. And there is little or no academic benefit for taking A-Level courses for these students.
Brookside once had a history of talent development.
As recently as 2019, Brookside was tweeting about their commitment to talent development
In addition to our commitment to supporting youth soccer talent development, we shall grant a total sponsorship of Ksh 1M towards this year's Wanyama Roya Charity Cup which will be played tomorrow at St. Mary's School in Lavington, Nairobi. pic.twitter.com/fOtMRT0NiS

— Brookside Dairy LTD (@BrooksideLtd) July 19, 2019
Brookside also reminded everyone of their role in the developing talents like Michael Olunga, Francis Kahata and Dennis Odhiambo
The Brookside Games played a role in bringing up other renowned football stars such as Micheal Olunga, Dennis Odhiambo and Francis Kahata, Through our sports scholarship, they went on to play for Thika United before being scouted for Sofa Paka and Gor Mahia FC.

— Brookside Dairy LTD (@BrooksideLtd) July 19, 2019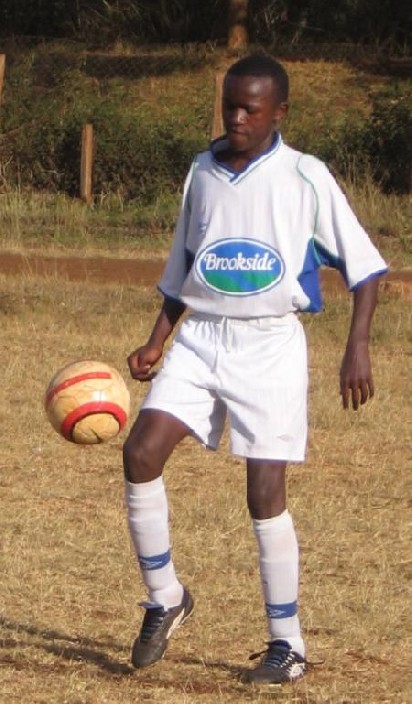 Brookside Dairies was the title sponsor of Thika United during the period around 2005 to 2012. Their emphasis was on developing talents and not on winning.
To this end, Thika United scouts were charged with identifying young players with potential and patiently developing them through structured youth developments.
Among the players who benefited from this scheme was Francis Kahata, pictured on the right. He was in the Thika United Youth scheme in his early teens along with Peter Opiyo
Kahata ended up being one of the most technically and tactically astute players Kenya has ever produced. His technique, vision, passing skills, ball control and tactical awareness are all a product of structured youth development.
If Kenya could field a team with players with such levels of tactical and technical acumen, the country could compete more effectively with Africa's top teams.
Peter Opiyo who played alongside Kahata is noted for his brilliant passing skills and his tactical awareness. Thika's Youth program has fallen by the wayside.
What should be done?
The Kenya schools sports events now has additional sponsors like Airtlel and Coca Cola. With the resources available, KSSSA should shift its focus towards developing talents instead of just winning.
1. Coaches should be sent to youth development courses.
2. Elite development centres should be established at schools that have a tradition for producing talents.
3. Players who show promise or potential should be recruited to these elite development centres.
4. Coaches should be rewarded for developing and producing talents not for winning.
South Africa's Rugby success is built on schools rugby
South Africa's national rugby team, the Springboks has won the rugby world cup three times and is constistently among the world's top three teams. Their success is built largely on the player development that is done at the school level. There are two schools in particular that shine when it comes to developing future Springboks: Paarl Gym and Grey College.Both schools have students from ages 6 to18 years.
When South Africa won the rugby world cup in 2007, 5 players who played in the final were from Grey College. When the Boks won the World Cup in 2019, four players on the squad were from Paarl Gym. Dozens more ply their trade amongst the top rugby clubs in the world.
Here are some excerpts from a book called "Between the Lines – The Spirit of South African Rugby". It explains why Grey College is so succesful at producing succesful rugby players. It explains the methodology that they use to identify talent and how they develop this talent into future Springboks.