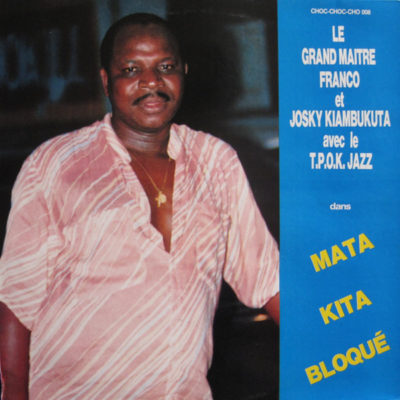 Introduction
The song Kita Mata Bloque was composed by Josky Kiambukuta. It was the title song for the album labeled " Le Grande Maitre et Josky Kiambukuta avec Le TPOK Jazz". It featured only Josky's picture on the album sleeve. The album was released to commemorate Josky's return to TPOK Jazz after he had left in 1986 to pursue a number of solo projects. This 12 minute song was the only song was on Face A of the LP. Face B contained two songs: Minzata and Osilisi Ngai Mayele. Both of which have been translated on this blog.
The song was recorded in Belgium in 1987 and released under the CHOC label as Choc 008. It made its way to Kenya in 1988 where it was released by Polygram Records as POP 038. Josky provides the lead vocals while Malage De Lugendo's voice is prominent in the chorus. It features the classic Kiambukuta style and was a particular dance favourite in the years between 1987 and 1992. The period was also marked by the reduction of number of Air Zaire flights to Brussels and Sabena to Kinshasa because of the Belgian-Zairean conflict.
Synopsis
The song is about a man who is insecure about his wife's beauty. It causes him to lose his mind because he is constantly worried that she might leave him. He is overcome with feelings of jealousy whenever other people show her any attention.
Song Video
Translation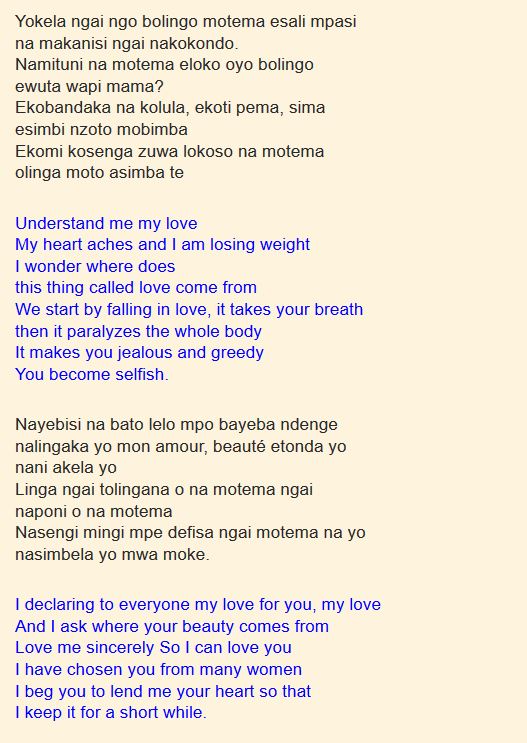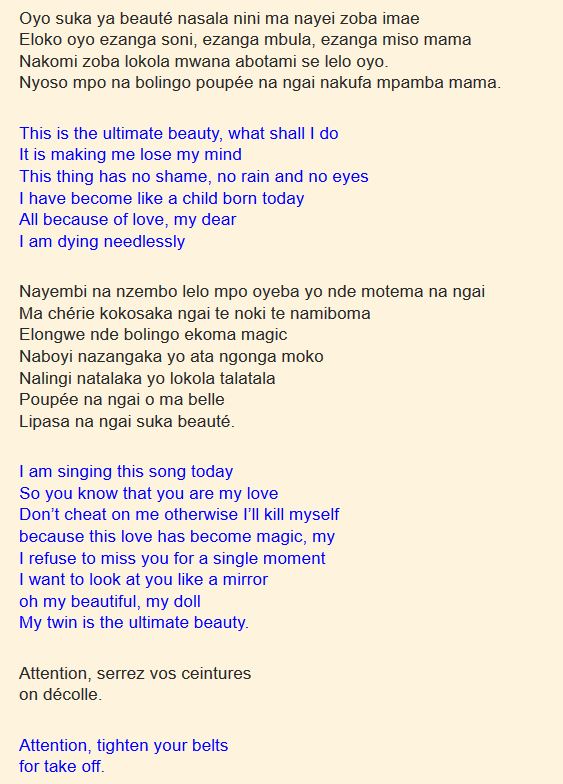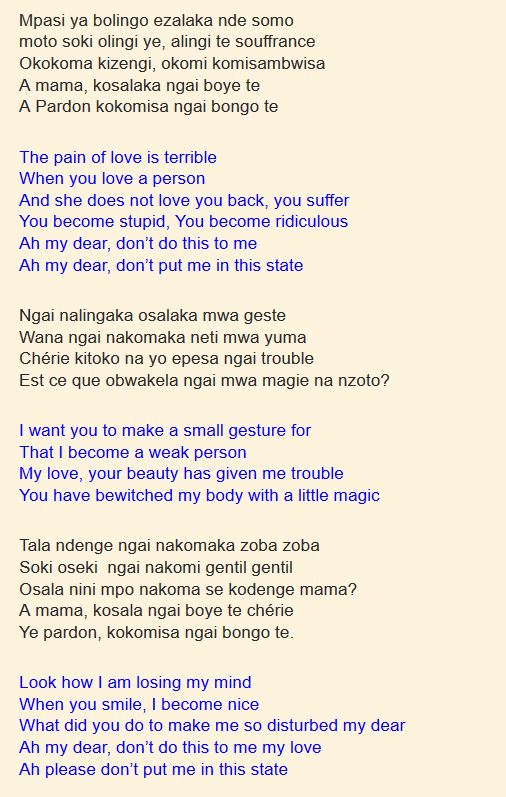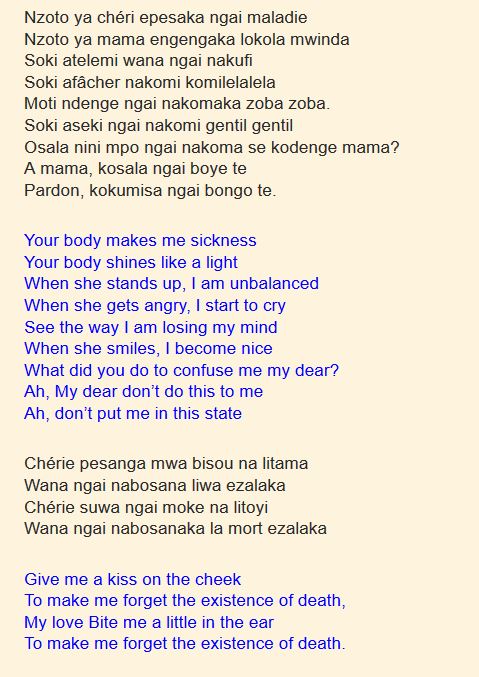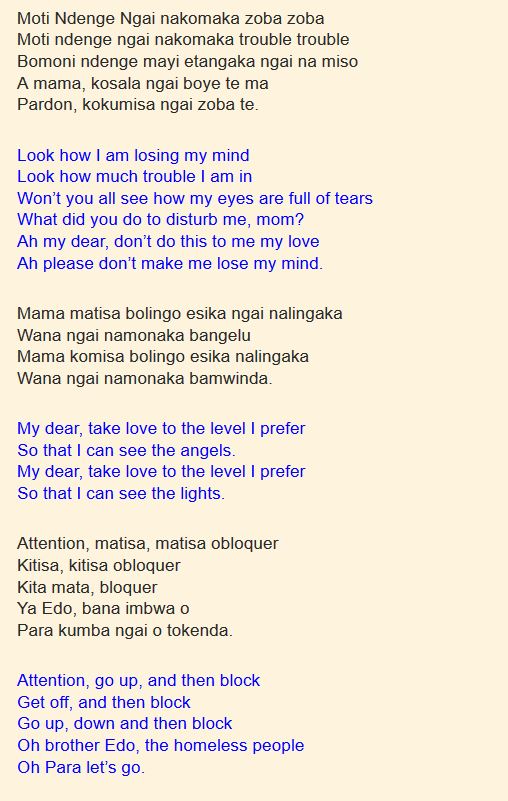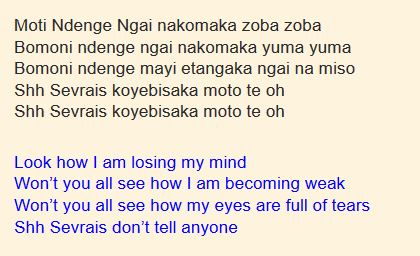 Golf 184