When looking at the proportion of a country's population that participates in rugby, Kenya ranks 45th in the world and 9th in Africa. Kenya with a total population of 54 million, has approximately 50,000 rugby players which translates to 0.094%
The country with the most number of registered rugby players is Tonga where the number of registered rugby players is a whopping 21% of the population. Rugby is the national sport in Tonga, Jonah Lomu, perhaps the greatest rugby player ever was of Tongan descent.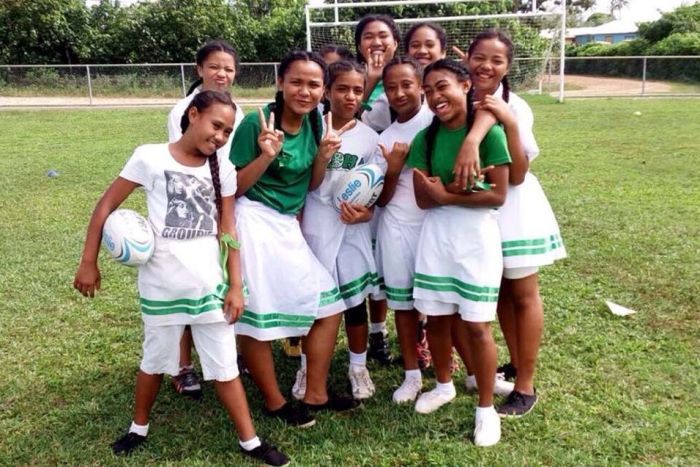 In Africa, Eswatini surprisingly has the highest proportion of rugby players followed by South Africa, Botswana, Namibia, Zimbabwe, Rwanda, Madagascar and Senegal in that order. Other surprises include the Carribbean islands : St Vincent and the Grenadines, Bermuda, and the Cayman Islands
The more players a country has participating, the bigger its talent base and this usually leads to better results. Having more registered players at the youth level can help a nation keep track of its up and coming talent as they progress through their development. This ability to monitor  a players development is the key factor in how well a country does.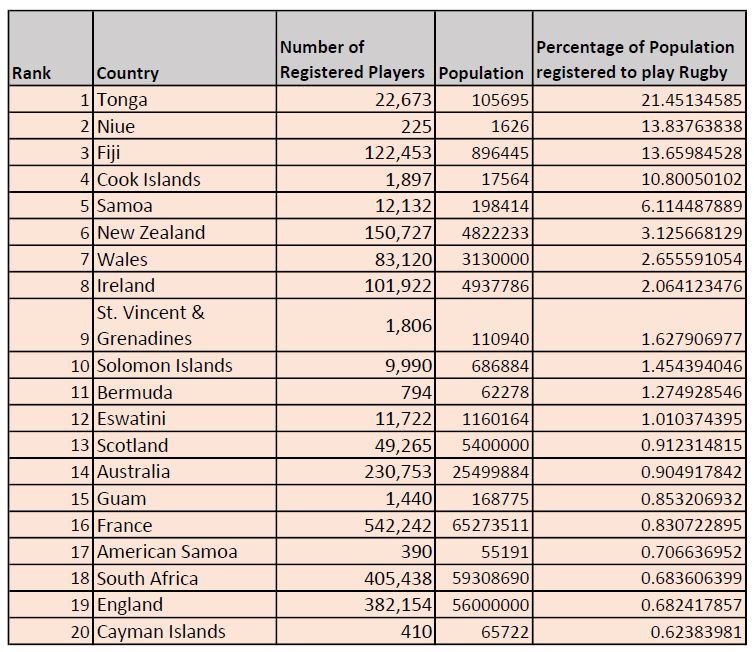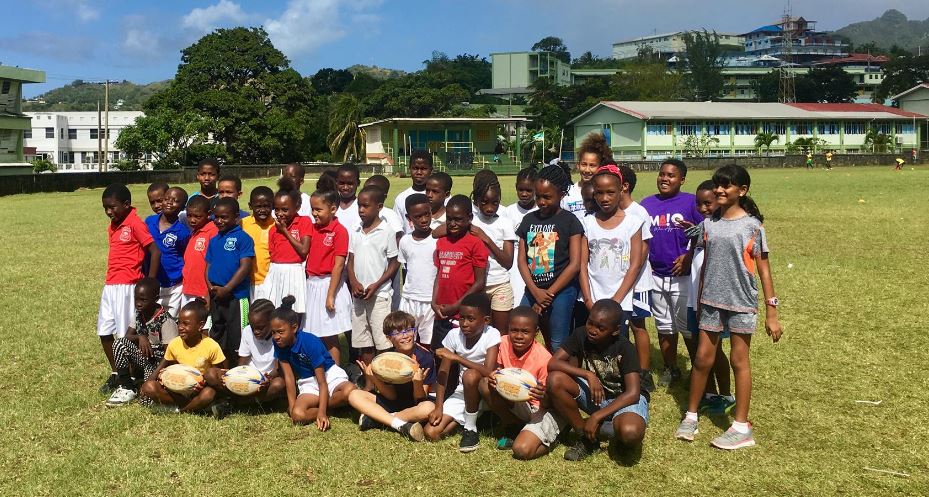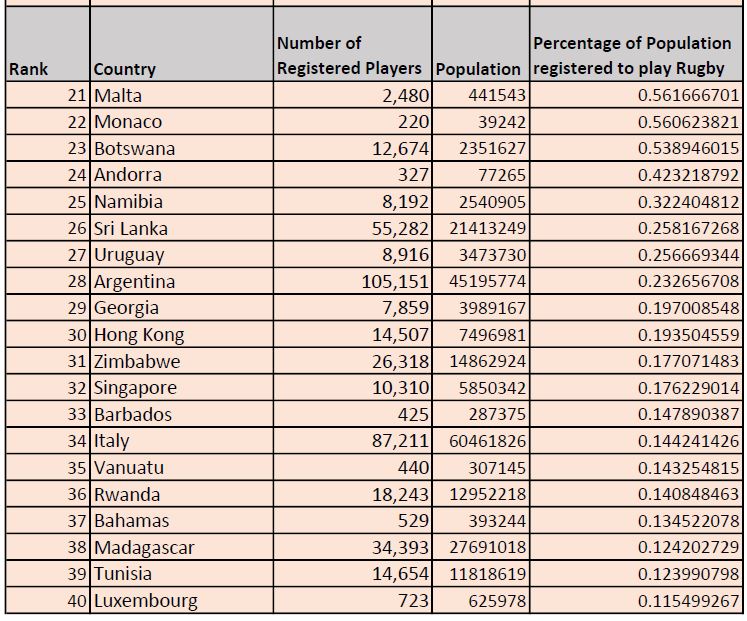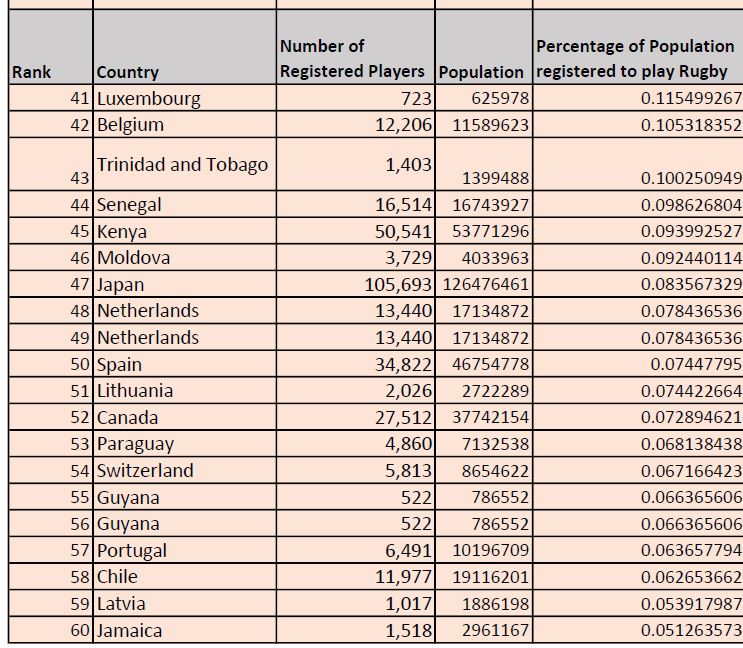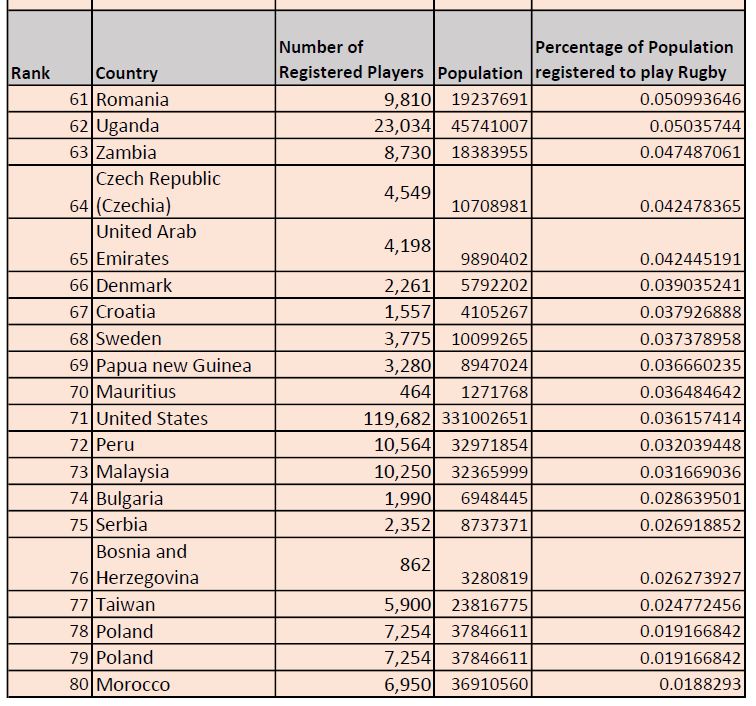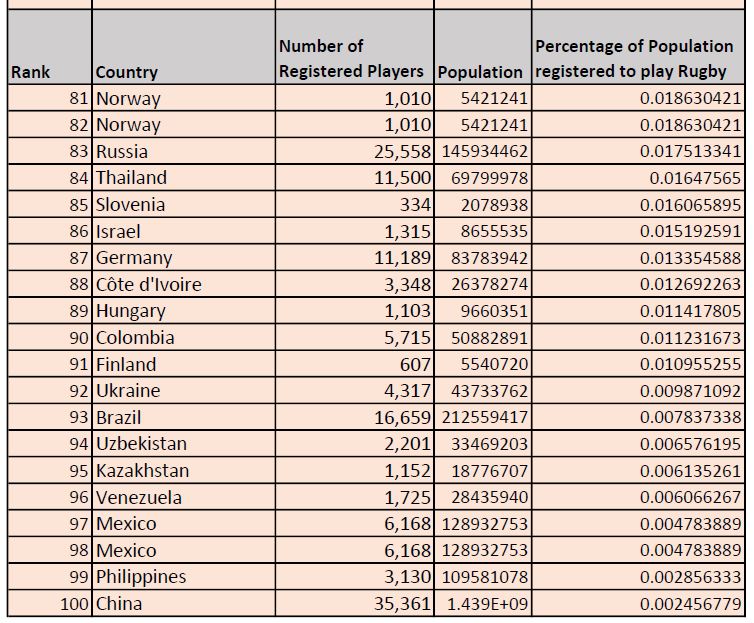 Data Sources
World Rugby Player Numbers
World Population Per Country