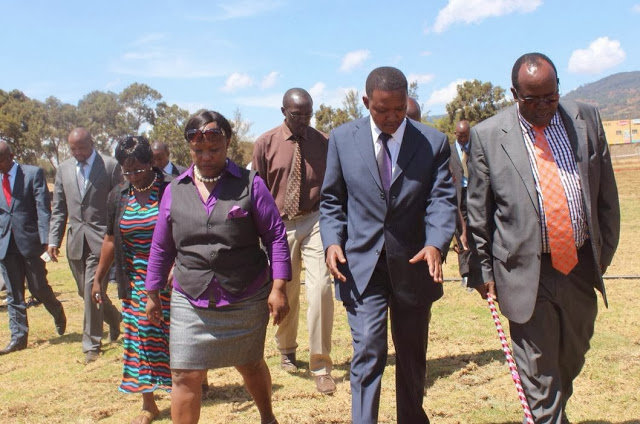 One of the biggest stumbling blocks to sports in Kenya is the fact that successive government leaders especially the three past Kenyan presidents have generally neglected sports. To them sports are just fun and games. This is an archaic way of thinking which hopefully will be discarded thanks to a new crop of leaders such as Governor Alfred Mutua of Machakos county.
It is refreshing to see governor Alex Mutua of Machakos recognize that sports if well managed can be a source of revenue for local businessmen, it can create employment opportunities and it keeps youth busy and away from crime.
Thanks to Governor Mutua, Machakos county will for the first time host a major international event, the 2013 CECAFA senior challenge cup. Gov Mutua has also completed renovating Kenyatta Stadium and has already been visited by CECAFA and FKL officials. While meeting the officials, the Governor pledged to sponsor the teams that will play in Machakos with a tune of  sh 5 million to ensure the success of the event. Gov Mutua understands all to well the significance of hosting the event in Machakos, a fast rising economic hub in the eastern sphere of the republic.
Prior to the CECAFA cup, Machakos county had hosted the 2013 Masaku sevens in large part thanks to direct support from the government. Huge crowds attended the Masaku sevens traveling from nearby Nairobi. Local businessmen did roaring business that weekend.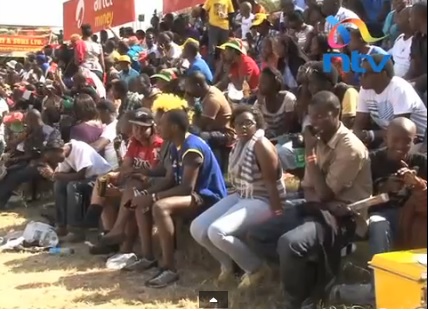 Get KPL teams to play matches in Machakos
After hosting the CECAFA and Masaku sevens, governor Mutua should now consider getting Tusker premier league teams to play their home games in Machakos. In the same manner that Mumias Sugar has gotten AFC Leopards to play home games in Mumias, Governor Mutua should do the same with a current Tusker premier league team.
The best candidate for this endeavor is Sofapaka FC. They have tried to build a fan base in Nairobi to no avail. Most Sofapaka home matches are played to paltry crowds. Should they align themselves with the people of Machakos county, they could build a fan base. In essence, Sofapaka will become a community team and as well know, community teams have a better chance of building a fan base.
In addition, they are likely to raise more money from their home matches because people in Machakos have fewer entertainment choices than in Nairobi.
Governor Mutua can accomplish this through incentives like offering them a free training ground. This will be much better than Sofapaka's current arrangement that sees them train at Eastleigh Secondary.
Businessmen in Machakos would certainly appreciate the extra business they would get especially when Gor Mahia and AFC Leopards come to town. Hotel owners, street vendors, taxi drivers etc will reap the benefits. And with a team setting up Machakos as their home base, local youth who are talented enough.
It will be a win for everyone. The county will raise enough money to maintain the stadium, Sofapaka will begin to create a fan base and local businessmen will reap the benefits of hosting TPL matches.