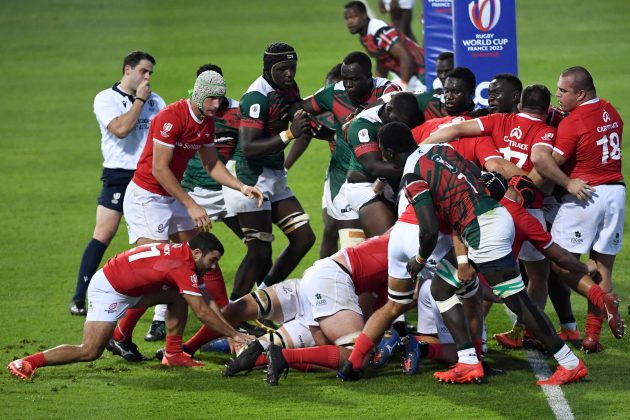 The last time these two sides met, Kenya beat Portugal 48-15 at RFUEA grounds in Nairobi. However the Portugal team Kenya met in 2022 was a completely different team. This one had at least ten players who were actively playing in the French top tier.
Worse yet, Kenya were completely demotivated by the fact that they had not been paid their salaries for months. And rugby is the worst game to play when unmotivated. The match was played on 12-November 2022 and was a Repecharge qualifier for the 2023 Rugby World Cup.
Report from the Standard.
Kenya Simbas are out of the 2023 World Cup qualifiers.
The Simbas were knocked out by Portugal on Saturday after a humbling 85-0 defeat to the Os Lobos in the second match of the World Cup Repechage match at the Sevens Stadium in Dubai.
The Europeans scored 13 tries to move top of the four-nation standings on 10 points as Simbas remain bottom without a point.
Mike Tadjer, Vincent Pinto and Tomás Appleton each scored a brace in the win that saw the Portuguese avenge their 41-15 defeat to Kenya in Nairobi seven years ago in 2015.
Thibault de Freitas, Manuel Cardoso Pinto, José Lima, Jose Rebelo Andrade, João Belo and Lionel Campergue added to the win plus a penalty try that now leaves the single ticket to next year's global games in France on the hands of Portugal.
The defeat means Kenya are out of the qualifiers despite remaining with one match against Hong Kong to play next weekend.