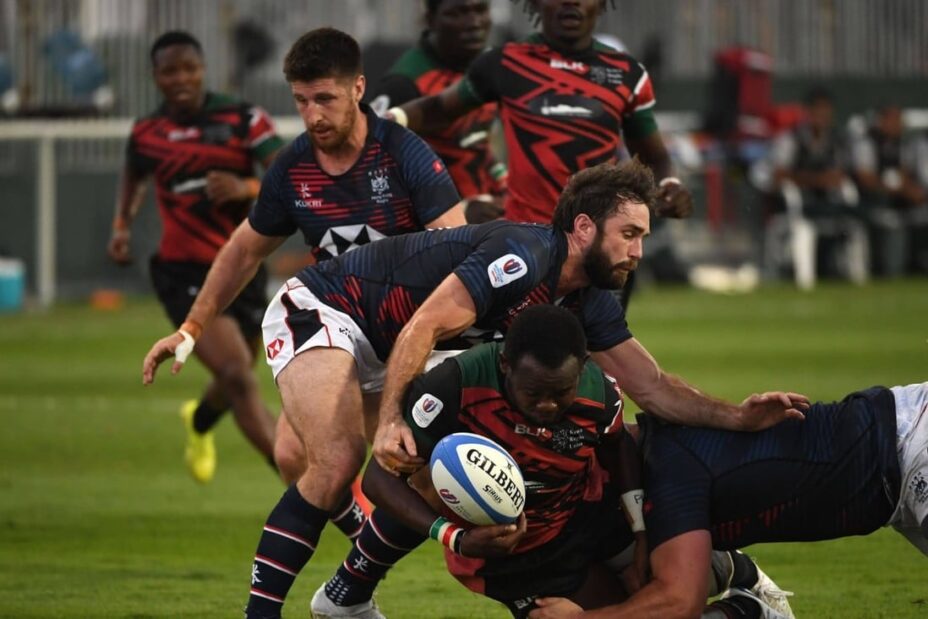 Kenya put on a creditable performance in the last match of the 2023 Rugby World Cup Repecharge. Having lost heavily in their first two matches, Kenya finally played with some motivation after it was announced that their oustanding salaries, which had not been paid for several months, would finally be settled.  The match was played in Dubai on November 19 2022.
Report from the South China Post
Mixed emotions for Lewis Evans, unadulterated joy for Jak Lam, and a host of questions about the future of Hong Kong's team all swirled around The Sevens Stadium in Dubai after a fraught 22-18 win over Kenya.
Lam's joy came from having scored the winning try on his international debut, and if the shock takes a while to wear off that may match the time it takes for the conflicting emotions Evans felt to work themselves out.
Rarely have Hong Kong played so badly, and the fact they still won says much about the resilience Evans refers to when talking about their performances.
A catalogue of unforced errors, from knock-ons to poor decision making, and a high penalty count left them trailing by 11 points at half-time on Friday night, and if Kenya's own struggles had not intervened the gap would have been almost insurmountable.
"Winning when not playing well is definitely a positive thing," Evans said. "But it's mixed emotions, there's an element of relief. Once again we'll be talking about resilience, coming back after some negative moments, a lot of which was self-inflicted.
"Kenya certainly took one or two chances, and capitalised on certain errors, but we got ourselves into an arm wrestle and we did not want to do that. Getting into an arm wrestle with these guys is dangerous."
And yet, on another day, Hong Kong's margin of victory could have been far healthier, except it was one of those occasions when mistakes were everywhere.
Matt Worley had two tries disallowed, and while the first came when his foot grazed the touchline as he dove to score, the second was chalked off because scrum-half Bryn Phillips took the ball from the back of a line-out too early.
Missed tackles have been a worrying element to the past three performances and another one allowed John Okoth, the Kenya wing, to burst through from just outside the 22 and score his side's opening try after 10 minutes.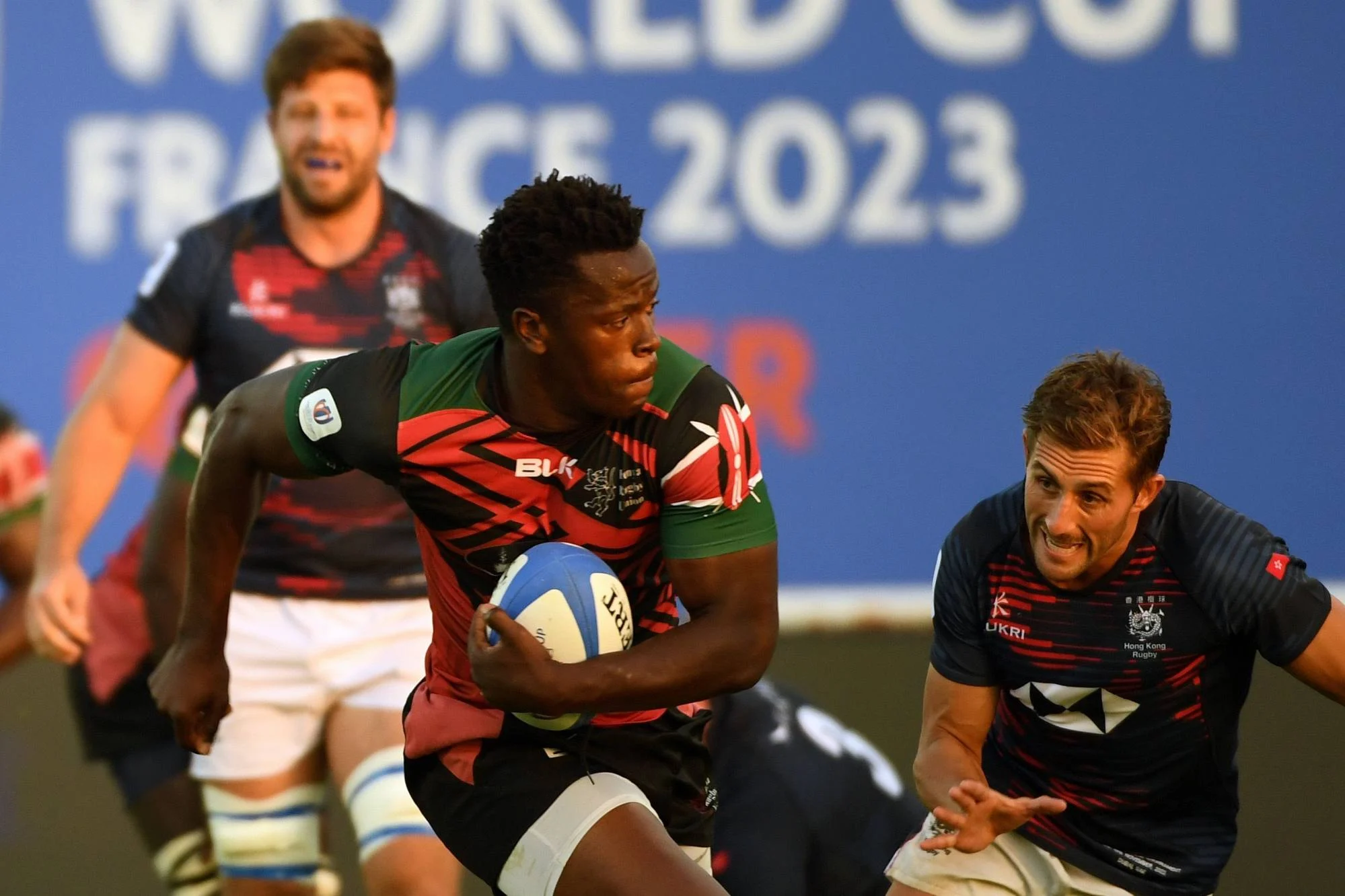 The 5-0 lead should have been greater, but Geoffrey Ominde, who missed a very kickable penalty in the first minute fluffed his lines again from an even better position than before.
Hong Kong were down to 14 men at that point, with Worley spending 10 minutes in the sin-bin for a deliberate knock-on, but he redeemed himself by making the break that eventually led to Luke van der Smit barrelling over from close range. Gregor McNeish added the extras, putting his side 7-5 ahead after 21 minutes.
Any opening Hong Kong may have created they quickly shut down themselves, and wing Jacob Ojee's try came from a rather desperate and failed attempt at intercepting a pass by Nathan De Thierry.
By that time Ominde had found his kicking boots, and after slotting over the conversion added two more penalties from the 11 infringements Hong Kong committed in the first half alone.
"There were too many individual errors, you can't concede that many penalties, and we were our own worst enemies," Evans said.
James Cunningham's introduction in place of Van der Smit immediately after the break, in what could have been his last game for Hong Kong, changed the equation.
Tasked with "bringing some energy", the former skipper was his usual best at the breakdown and carried hard while not dropping the ball, which had been a feature of the first half.
What should have happened in Korea with rugby anthem blunder
17 Nov 2022
A McNeish penalty and a fine Sean Taylor try got Hong Kong back to within a point, and Matt Worley's second journey over the try line appeared to put them in front, until the television official called it back.
By now though Hong Kong were starting to impose themselves upfront, and Lam's score from the back of a maul was just reward for a period of pressure that came despite them being down to 14-men for a third time, with Phillips taking his turn in the sin-bin.
"Obviously I knew I was on the bench and I just wanted to make as big an impact as possible," Lam said. "But I didn't think it would come in the form of a try, but I'm overjoyed, so happy and thankful for this opportunity."
McNeish's missed conversion made for a tense finish, and Kenya laid siege to the Hong Kong line in the final minutes, until centre Tommy Hill finally got the better of them in front of the posts.