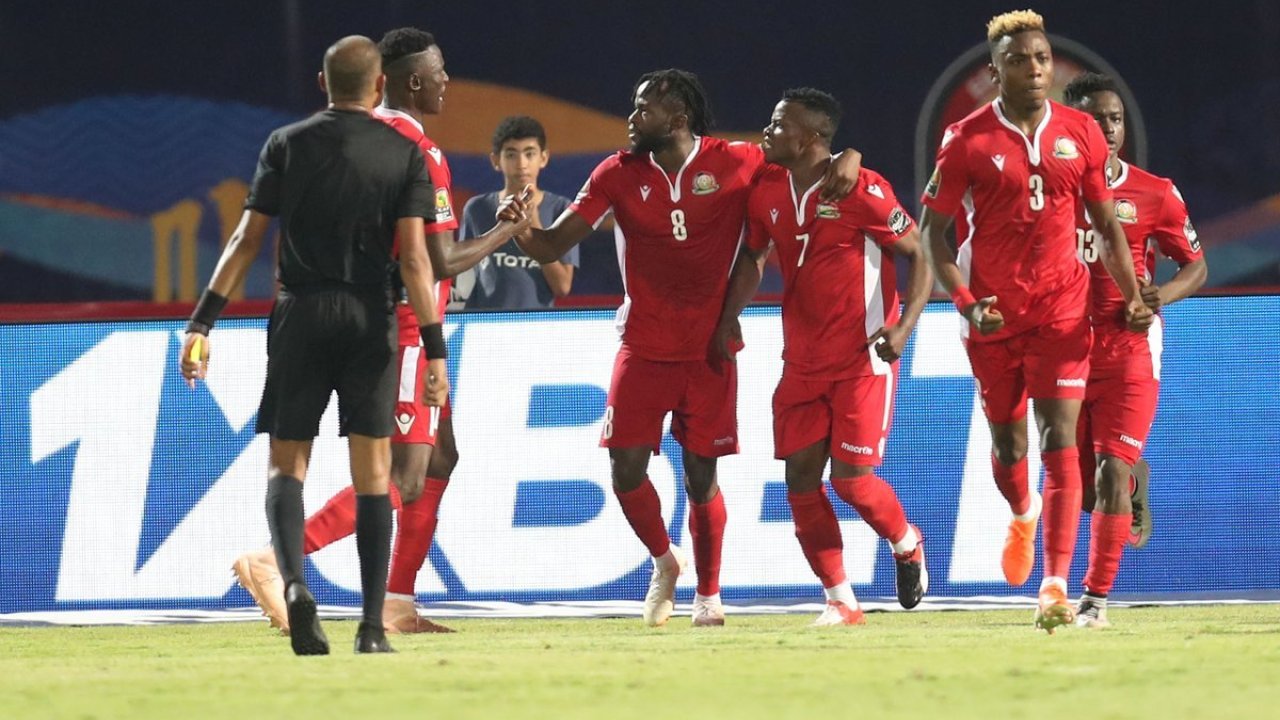 For the umpteenth time Kenya has been ignominiously bundled out of the Africa cup of nations while offering very little resistance to Africa's elite sides. Its a repeat of the same song that played when Kenya played at AFCON in 1988, 1992 and 2004. Each time Kenya failed, no action was taken to address our mediocrity thus guaranteeing a poor performance at the next tournament.
The only time Kenya gave a respectable performance was in 1972. That squad with players like Jonathan Niva, Allan Thigo, Peter Ouma "Pele", Nicodemus Arudhi, Ouma "Chege" gave a good account of themselves, scoring in every game, forcing two draws and also losing narrowly to hosts Cameroon by a score of 2-1. They drew 1-1 with the Mali team that ended up reaching the tournament final and had the top-scorer of the tournament in Fantamady Keita.
The other appearances have been a litany of timid displays, defensive errors and poor tactical approach. In 2019 against Algeria in the opening game, Kenya did not manage a shot on goal. And though they improved in the second half, they still did not worry the Algerian goalkeeper. The same script played out against Senegal where Kenya had one good stretch of about 20 minutes in the first half. But still did not create any decent chances. In the end they managed one shot on goal.
Why are Kenya below par?
Lack of technique and ball control
Kenya players easily lose the ball under pressure. We have very few players capable of carrying the ball from deep in defence and finding an open player who can then maintain possession and move the ball forward with an accurate pass. The net result of this is that Kenya players will most often blast the ball forward when pressured thus giving the possession away. Algeria realized this flaw in Kenya's armor and they pressured Kenya's defenders every time Kenya had the ball. Against Senegal, Kenya had only 34% of possession compared to 66% for Senegal.
When a team lacks technically astute players, a coach is forced to adopt a defensive formation, thus limiting any possibility that the team will create scoring chances. This is exactly what happened as coach Migne opted to deploy only one striker with the midfielders playing very deep.
Poor Tactical approach
Starting in defence, Kenya conceded goals due to poor tactical approach. Against Algeria, the second goal happened because Riyadh Mahrez of all people was left wide open. Against Tanzania also, both goals happened when Mbwana Samatta was left wide open. Why is Kenya leaving the most dangerous player open? Kenya also conceded two needless penalties. Both were a result of careless sliding tackles in the penalty box.
There are numerous other reasons why Kenya failed but lets focus on what needs to be done.
Youth Development
The only way to address our issues with poor ball control and poor tactical approach is to start teaching these skills at a young age and reinforce them throughout a player's teen years.
Centres of development must be established in several counties all over Kenya. The centres should be based in schools. Talented players should be sent to these schools on bursaries. Coaches who specialize in youth development should be deployed at these school. This means there must be coordination between the ministry of education and the ministry of sports.  Nairobi county should have at least 3 or 4 such centres of excellence.
The coaches who are responsible for developing the youth must be qualified for this task. This means regularly attending courses.
Michael Olunga is a product of the centre of excellence at Upper Hill school. We need more such centres so that we don't have to depend on a single striker.
In fact youth development needs to start at a much younger age. FKF chairman Nick Mwendwa has established a national U15 team. But having only one youth team is insufficient. There should be U15 and U13 teams in counties all over Kenya. Indeed the ages between 6 and 10 are the most crucial in developing football skills. If proper skills are infused at that age, a player has a much higher chance of succeeding.
More football fields
Football fields in Kenya are dissappearing at an alarming rate. Many are being grabbed by greedy developers. Even schools are losing their fields to well connected people. If the youth don't have open spaces to sharpen their skills, then Kenya as a football nation is doomed. This trend needs to be reversed.
As noted in a previous article, Kibera with a population of about 500,000, has only two full size football fields and neither one has even a blade of grass. It comes as no surprise therefore that Kibera produces every few footballers.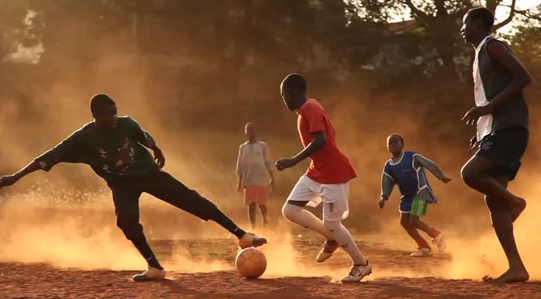 Many have harped on the governments election promise to build 5 world class stadia. But even more important is to build basic football fields in neighbourhoods and towns all over Kenya where the youth can hone their skills. If players learn how to play on bumpy fields with no grass, there is little chance that they will learn proper ball control techniques.
Support for football academies.
Football academies are a crucial element in tapping talents at the grassroots. But many are either folding or have become moribund. JMJ football academy which produced Wanyama, Ayub Timbe and Johana Omolo appears to have ceased operations.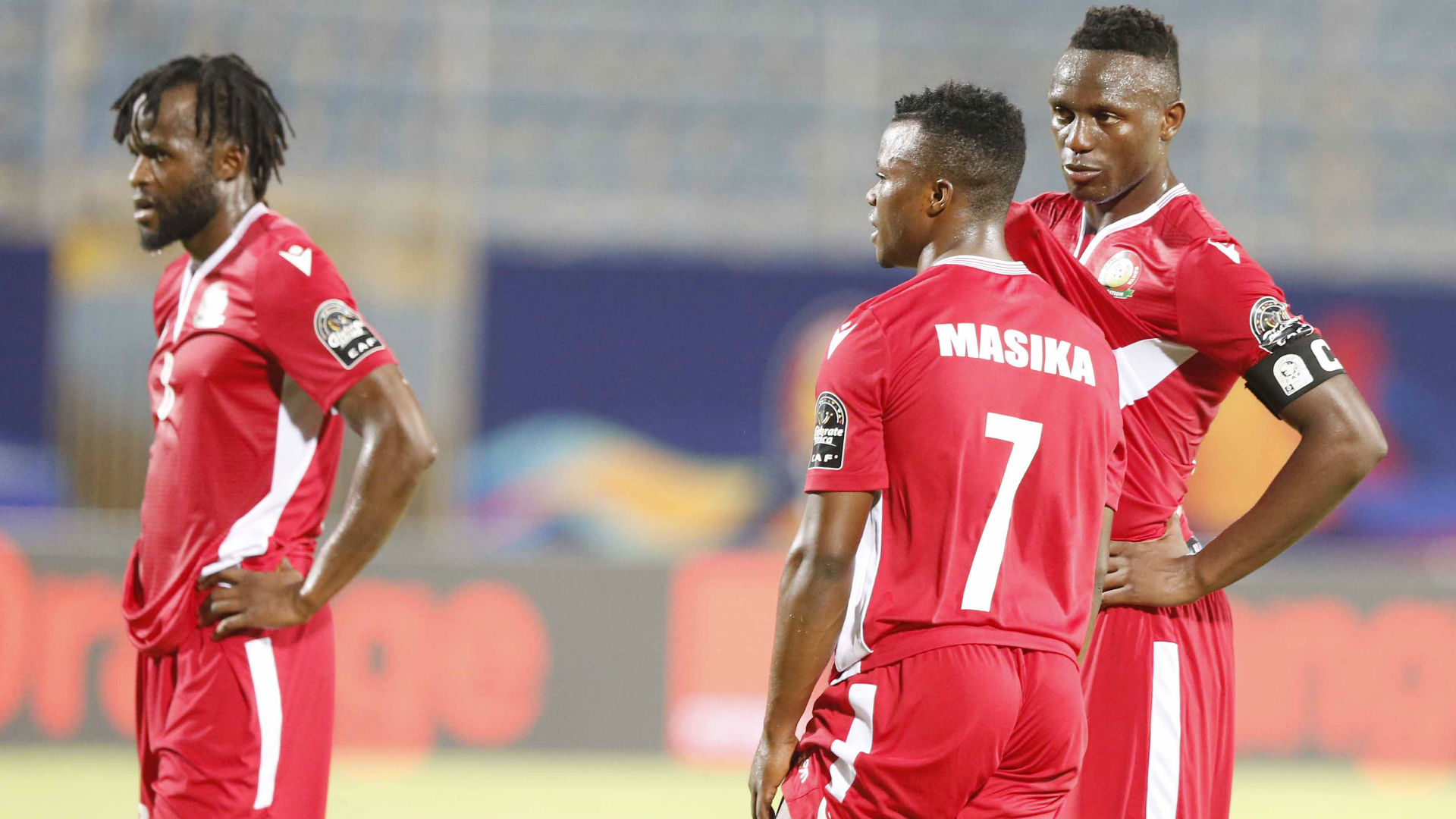 Mathare Youth Sports Association (MYSA) which was for many years a source for discovering and developing talent appears on its last legs. FISA which produced players like Oboya, Kevin Omondi and Musa Mohamed also appears to be moribund.
Both FKF and the government should find ways to support these nascent football academies for example by providing equipment, providing training for coaches and perhaps even providing football fields for these academies.
Support for local clubs
Kenya's top clubs have very poor facilities. Many train at secondary schools. Gor Mahia train at Camp Toyoyo. This is a stark contrast to top clubs which have training facilities that have numerous football fields. Both Gor Mahia and AFC Leopards were given land by the then president Daniel arap Moi. But the officials dilly dallied and the land was grabbed. This issue needs to be revisited by the present government.
Lets discuss Johana Omollo "Tosh"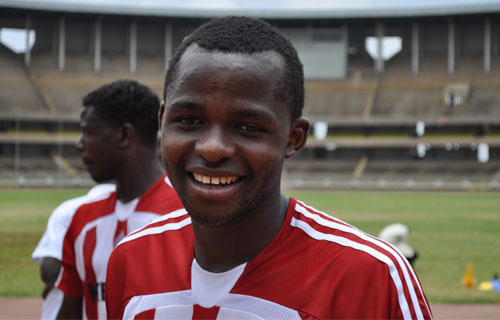 One of the few bright spots for Kenya at AFCON 2019 was Johana Omollo "Tosh". When he came on against Algeria, he immediately raised the levels of Kenya's play. He is one of the few Kenya players who is capable of holding the ball under pressure, maintaining possesion and delivering accurate passes.
"Tosh" started out playing for  MYSA U14. He then joined Ofafa Jericho school which at the time was a football powerhouse. While at Ofafa Jericho, he also played for Dandora Youth in the 2008 Super 8 tournament. He played alongside Jerry Santos who was the captain and Innocent Mutiso.
While in form 3 as a 17 year old, he was given an opportunity to go play in Belgium. It was here that his football fortunes changed. His superb ball control, tactical awareness and field vision are a result of having played in Belgium since his teens.
If more Kenyan players were exposed to the kind of technical and tactical training that "Tosh" received, we would have far more technically and tactically astute players which would give a coach like Migne  more options
Summary
Everyone wants quick solutions. Some people reading this article will even point to Madagascar's performance against Nigeria as evidence that we don't need any long term solutions. But what they forget is that every team is capable of scoring a big upset every now and then. Kenya has also scored upset victories before. But we have never sustained such performances over the long term. For Kenya to become a consistent performer, the country needs to put in place structures that other countries have put in.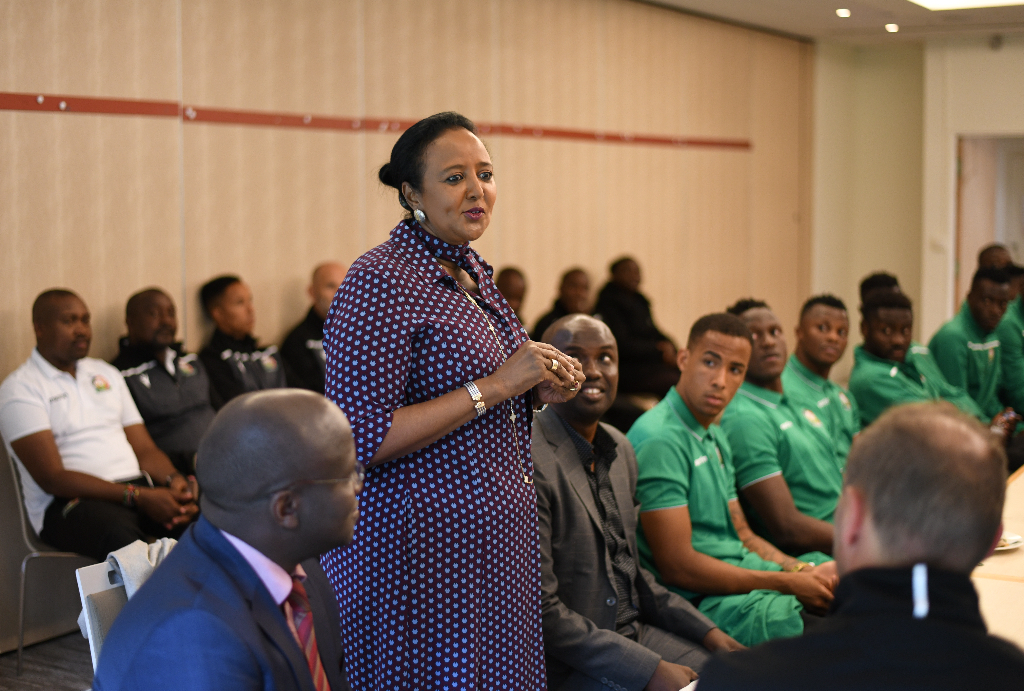 Sports Cabinet secretary Amina Mohamed struck the right tone when she said that more infrastructure needs to be put in place and this is a long journey not a sprint. We can only hope that unlike 1988, 1992 and 2004, Kenya will learn from this and put in long term plans.
Funding
CS Amina Mohamed should put the national sports lottery to use in creating and sustaining youth development centres. Further to that, she should negotiate with sponsors like Sportpesa and Safaricom to provide financial support for these centres for example by paying youth coaches.