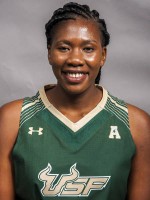 Nancy Atieno Warioba,  has joined the University of Southern Florida. Warioba spent the last two seasons playing for Blinn College in the NJCAA (National Junior College Athletic Association. Warioba, who stands at 6'3″ was a standout performer at Blinn college where she averaged 10.8 points and 10.2 rebounds per game despite playing only 23 minutes per game. At the end of her sophomore year, she won the Don Wilhelm Award winner as the most valuable player for the team. She was also an all region and all conference selection.
At the time, she credited hard work for her achievements.
"When I came here I realized what I wanted and what I wanted to be and so I put in the work,"
Warioba spent her formative years in Kisumu City which is a famous breeding ground for basketball players.
"We have different cultures in Kenya," Warioba said, "so I'm a Luo, coming from the city of Kisumu" said Warioba to the local newspaper in Brenham , Texas when asked about her background
She is the next in a long line of excellent players that have come out of Kisumu city which has produced a disproportionate number of national team players including Ronnie Owino, Caroline Omamo, Wilkister Oduor, Bosire Bogonko, Elvis Ochieng among others.
And She is well known in Kenya basketball circles.She played for Tigoi girls between 2009 and 2011 and was a key performer along with Lucy Akinyi when Tigoi won the national schools title in 2010 and 2011 including victories over Shimba hills in the final. In 2011, she scored 36 points in the national semi-finals followed by 16 in the finals against arch rivals Shimba Hills. .
Prior to joining Blinn College, Warioba was at Howard college which she left due to lack of playing time.
For Warioba to be recruited by the University of Southern Florida is a significant and notable achievement. Firstly no Kenyan female player has been recruited by a school of such high calibre. The USF Bulls are a premier basketball program. In the 2014-2015 season, USF were ranked in the top 25 in the NCAA. They reached the second round of the NCAA tournament. As such Warioba is playing at the highest level that any Kenyan female player has played. She will numerous opportunities to play against some of the best teams and the best players in US collegiate basketball. If she plays her cards right, she could parlay such opportunities to earn a professional contract.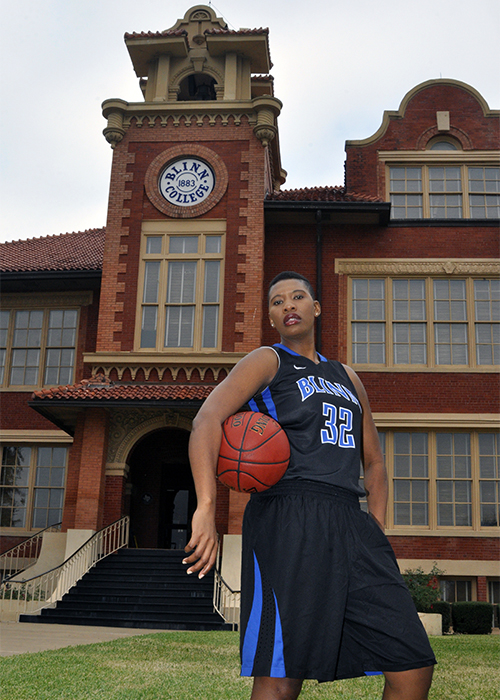 When Warioba completed her two year stint at Blinn College, she and seven other players from Blinn were recruited by four year colleges. Of these players, Warioba was recruited by the highest ranked school.
USF Coach Jose Fernandez was excited at the prospect of adding Warioba to his squad.
"Nancy improved a lot from the beginning of the year to the end," Blinn coach Jeff Jenkins told the program's official website. "She will only get better in her next two years of basketball."
Coach Jenkins also gushed about Warioba's potential for growth.
""Nancy still has a lot of growth ahead of her," coach Jeff Jenkins said. "She may be only 20 percent of what she can be because she is 6-foot-3 and runs like a deer."
The USF Bulls still have all five starters, and seven of their top eight scorers, from last season's team.They are therefore expected to perform even better this season.
Warioba's career at USF has started on a sound note and she has already appeared in seven games. She is yet to fulfill her true potential. If she continues her current growth trajectory, she will be a key contributor by her senior year.
Warioba stated as much when she explained why she chose USF.
"When I was deciding between schools to pick, I chose USF because I believed the coaches would help me improve my game" she says in her initial interview