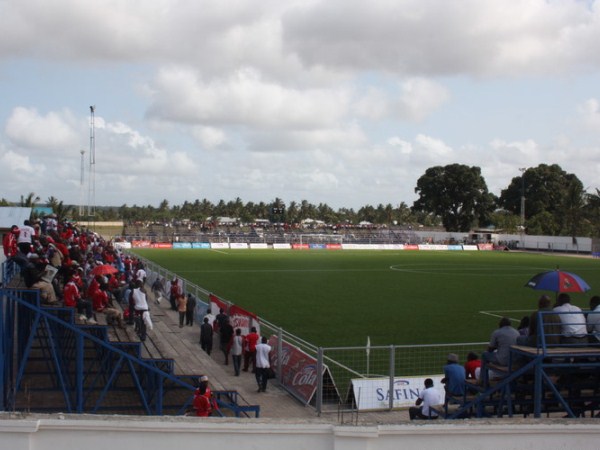 Nairobi county mayor Evans Kidero has been a strong supporter of sports but especially football. As the Chairman and CEO of Mumias Sugar company he saw the sense in disbanding the Mumias Sugar FC in favour of sponsoring AFC Leopards. This makes perfect sense since AFC is a community club with a huge following. Football in this country benefits a lot more when community teams like AFC are strong as opposed when institutional teams are strong. Kidero also ensured that Mumias Sugar company sponsored a Franchise in the Bamburi rugby super series.
For Gor Mahia, Kidero has dug into his own financial resources to provide an apartment for the Gor Mahia coach. First it was Zdvarko Logarusic who resided in Kidero's apartments and now coach Bobby Williamson. Kidero has also recently come to the rescue of financially strapped Gor Mahia FC by donating uniforms worth Ksh 500,000. It is therefore without question that Kidero's support for sports is tops amongst all Kenyan politicians.
Land  occupied by squatters
Governor Kidero recently announced that when the City stadium is refurbished, a new parking lot will be constructed on the land that is currently occupied by hawkers. The hawkers will have no option but to leave since this is land is owned by the county.
The same ought to apply to the land that is owned by both Gor Mahia and AFC Leopards in Embakassi that is now occupied by squatters. If there is anyone who can help the two clubs reclaim their land it is governor Kidero.
Asset Base
Both Gor Mahia and AFC recently participated in African competitions and were soundly beaten by teams that have much larger financial resources. In order for Gor Mahia and AFC to be competitive at continental level, they will need to start developing their own facilities and an asset base. You cannot do this unless you have land on which to build your facilities.
Secondly, these two clubs currently pay hefty amounts for training grounds. For example, Gor Mahia apparently was paying Ksh 10,000 per day to use City stadium for training. This is money that could be better used building their own training grounds, their own gyms and other facilities such as social halls which can be rented out thus putting money into the coffers of these two teams.
When Gor Mahia played against Esperance for example, they were playing against a team whose wage bill was forty times higher than theirs. It comes as no surprise therefore that they never stood a chance. Gone are the days when fully amateur teams from Kenya could compete with the best across the continent. These North African teams have been busy developing their facilities and expanding their income sources while their Kenyan counterparts have remained stagnant.
By claiming land that is rightfully theirs, both these clubs will be on their way to finally developing financial resources that can allow them to compete favourably in Africa.