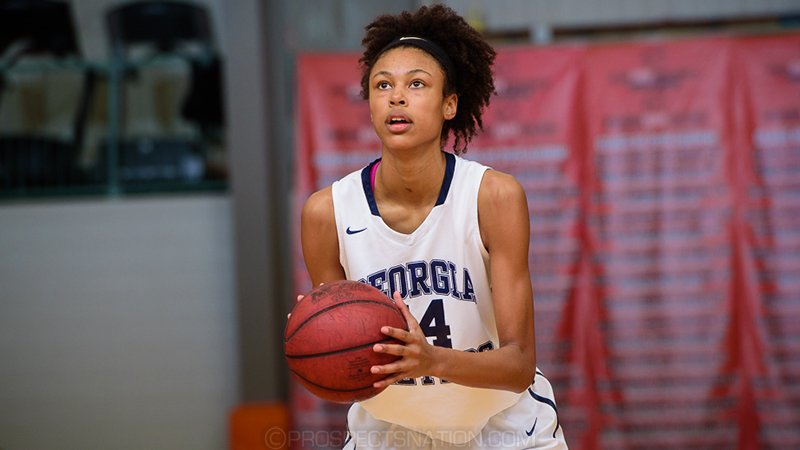 In 2019 Olivia Nelson-Ododa was a freshman at the University of Connecticut, the most successful women's college basketball team in recent years. During the 2019 season, U-Conn once again reached the final four with Ododa playing key roles in each of their games. Indeed Ododa was typically the first player off the bench for the U-Conn Huskies.She became the first person of Kenyan descent to play in the NCAA final four.
At 6'5″, she is a formidable presence in the middle, dominating with her athleticism, shot blocking ability and ability to rebound.
The University of Connecticut, being the top women's basketball team in the United States, typically has a galaxy of stars in its roster. As such, playing time has been hard to come by. Nevertheless, Ododa has shown flashes of brilliance when given an opportunity.
The 2018-2019 season was her first season at UConn.She appeared in all 38 games, starting in 4 games, averaging 4.4 points per game, 3.8 rebounds per game. She blocked 54 shots which was the second highest on the team.
Youth Career
She played in the USA under 18 team in 2018. At the FIBA Americas tournament, she started in four of six games and averaged 9.2 ppg. and 4.5 rpg. USA won all six games and the gold meda.
She played for the USA Under 17 team in 2016. At the FIBA U17 world championships, she started in all seven games, leading the team in scoring with 12.0 ppg, 9.4 rpg. and 1.7 bpg. USA won six games, lost one and finished third.
High School Career
She was a starter for the school team during all four years.
Year 1: Averaged 13.0 ppg and 9.0 rpg
Year 2: Averaged 17.7 ppg and 10.9 rpg
Year 3: Averaged 20.6 ppg and an incredible 21.1 rpg
Year4: Averaged 19.5 ppg and 15.9 rpg
She was voted the best player in the State of Georgia in 2018 and was selected as a second team All American and played in the annual McDonalds all star game that features the best high school players in the United States.
Kenyan Roots
Her father is Sebastian Onyango Ododa who starred in the Kenyan league in the mid 1980s, while playing for Posta. He played for Kenya at the 1987 All Africa games, helping the team reach the semi-finals.
He was one for the first Kenyans to come to the USA on a basketball scholarship. He played for Huntington College from 1988 to 1992. There he set records for career field goal percentage (62.6%) and season field goal percentage (65%) which he set in 1992.