The 2026 world cup will feature 48 teams, up from the 32 that are playing in the 2018 and 2022 world cups. The allocation has not been finalized. But the projection is that Africa will have 9 slots, up from the current 5.
This gives a country like Kenya a good chance at qualifying for the 2026 event.
Of course some will immediately dismiss this as bluster given that Kenya has consistently failed to qualify for the Africa nations cup which has 16 teams.
However all that is needed is a long term plan that will put Kenya among Africa's top 9 teams by 2026. Keep in mind that during the 1980s, which can be considered as Kenya's best years in football, Kenya qualified for the Africa Nations cup three times in a row (1988, 1990 and 1992). And this was a time when only 8 teams qualified. This means that for the period between the late 1980s and early 1990s, Kenya was consistently among the top 8 teams in the continent.
If Kenya could be among the top 8 African teams for a consistent period back then there is no reason why they cannot grab one of Africa's 9 slots at the 2026 tournament.
In addition, Kenya reached the final of the 1987 All Africa games. And this was during a period when teams sent their best players to the All Africa games. Among the teams that competed at this event were Tunisia, Cameroun, Ivory Coast and Senegal. Kenya beat Tunisia 1-0 in the opener, forced a 3-3 draw against Cameroun and lost narrowly to Egypt in the final. The gap between these teams and Kenya has increased significantly since then.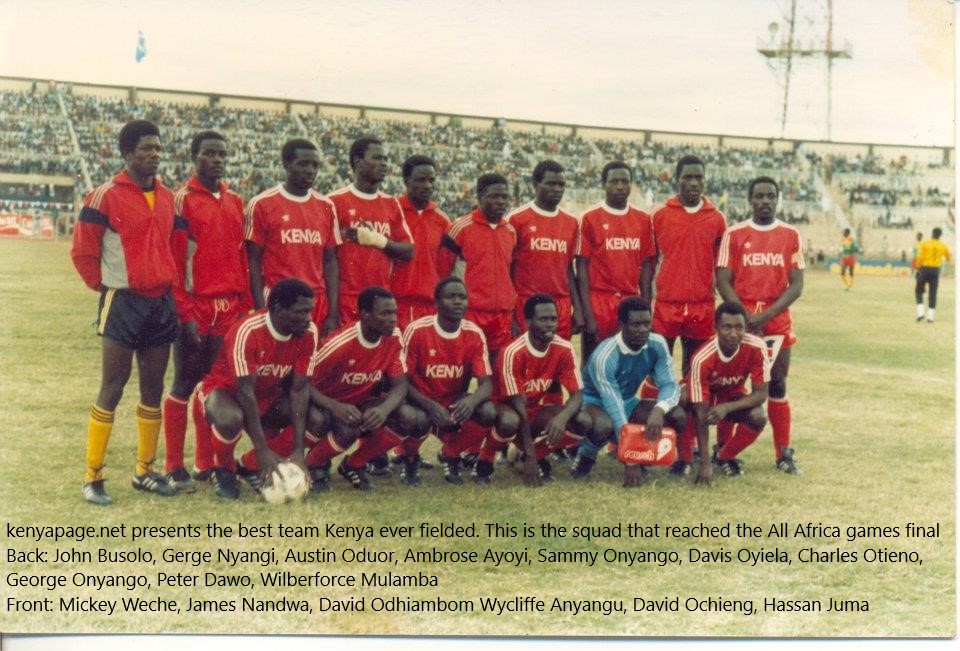 Also, the 1980s was the period when Kenya thoroughly dominated the CECAFA region. And this was during a time when Zambia, Malawi and Zimbabwe were permanent CECAFA members. Kenya win the CECAFA senior challenge cup three times in a row, beating host hosts Tanzania in the 1981 final, beating hosts Uganda in the 1982 final and winning the 1983 event at home.
At the club level, Kenyan teams dominated the CECAFA club championships winning 11 of 14 tournaments between 1976 and 1989, with AFC Leopards winning 5 tournaments, Tusker winning 3, Gor Mahia winning 3 and Luo Union winning 2. At the continental level, AFC Leopards reached the Africa cup semis in 1986, Gor Mahia won the Africa cup in 1987 and Tusker reached the finals in 1994.
Why was Kenya's performance so much better in the 1980s and early 1990s?
The Olympic Youth centres founded by Bernard Zgoll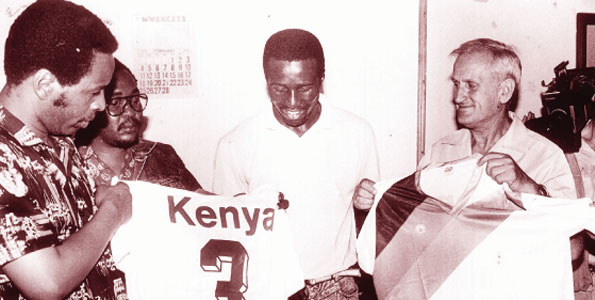 Kenya's relative success during this period was due to the Olympic youth centres created by German coach Bernard Zgoll. These centres produced most of Kenyas top players during this period including players like Wilberforce Mulamba, Ambrose Ayoyi, Bobby Ogolla, Sammy Taabu, Hussein Kheri, Josephat Murila, Austin Oduor and Mahmoud Abbas.
The centres were introduced during the time when Kenneth Matiba was KFF Chairman. In his book, Aiming High: The Story of My Life, Matiba writes:
"My concern also centred around a major weakness which is always found among people who lack foresight or are unable to think ahead. Until my federation took action, there was no systematic training of young players for the future. To deal with the problem, I asked the German Government to assist us with a coach who would organize youth teams for training players of tomorrow.
"The German Government gave us Bernhard Zgoll as a coach for the youth and also agreed to fund the programme.
"Olympic Youth Centres were, therefore, established at Nairobi, Mombasa, Kisumu and Nakuru and others were planned elsewhere.
"Boys aged 12 and 15 years were recruited and received training under Zgoll and his assistant, Jonathan Niva and other coaches he had selected in every town.
"The program had become very successful by the time I ceased to be chairman of KFF and indeed its products formed the backbone of soccer in the years that followed."
Not less than 80 per cent of the players who won back-to-back East and Central Africa Challenge Cup titles in 1981, 1982 and 1983 were products of these centres.
The same players ensured that for 10 years between 1977 and 1987, the East and Central Africa Club was won by Kenyan clubs save for one year.
Many of the same players helped Kenya qualify for three consecutive Africa cup of Nations.
Lesson for today
The 2026 world cup is 8 years away. The players who could play in this tournament are now between ages 13 and 18. If Kenya were to re-establish centres where youth receive structured development, we could produce a generation of players who could propel Kenya to the 2026 world cup.
Ideally there should be centres in all the counties that typically produce good footballers. Nairobi should have at least three such centres. Counties that typically  produce footballers like Mombasa Kisumu, Kakamega etc should also have such centres manned by qualified youth coaches who can identify the best local youths and drill them with the aim of producing.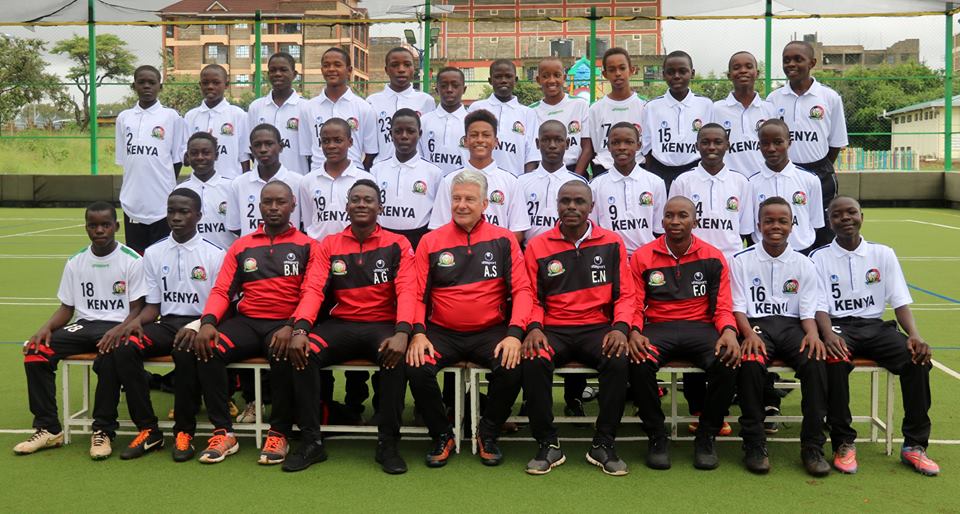 Such forward planning is what will be needed to enable Kenya to make the giant leap to the 2026 world cup.
KFF chairman Nick Mwendwa and the people in charge of football have an opportunity to create a legacy like Kenneth Matiba did in the 1970s. Will Mwendwa they seize this opportunity?