Legendary Kenyan goalkeeper and coach James Aggrey "Abawa" Sianga passed away on Friday September 9 2016 after a long battle with diabetes. Sianga's career is one of the most illustrious of any sportsman in Kenya.
Sianga's career started in the early 1960s. He was a member of the original Luo Union team that won the league in 1964. When internal wrangles caused the club to split in 1966, Sianga joined Kisumu Hotstars where he played with such legends as William Ouma "Chege" and John Otieno "Hatari" during the 1967 season. In 1968, Sianga was one of the players to joined the newly formed club Gor Mahia and he played a key role as Gor Mahia won the league at their first attempt in 1968.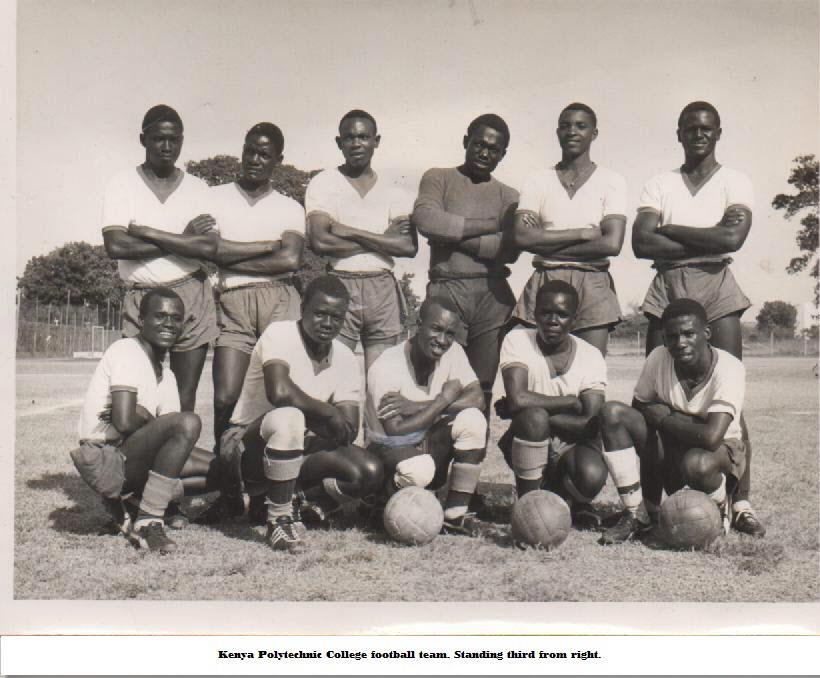 Sianga also played for the national team for 12 years from 1963 to 1975 and was capped 69 times. For most of those years, he was an automatic first team selection. He was known as a no nonsense goalkeeper who took no prisoners. In aerial battles he would punch and elbow opposing players. Those who watched him make the argument that he is the best goalkeeper Kenya has ever produced.
One of his most notable performances for the national team was in a historic 3-2 win over Scotland in 1963.
We stunned Scotland 3-2 and won the Cup in the Uhuru (Independent) celebrations in a Triangular with Scotland, Uganda and Tanganyika. We were just good and Siang'a was brilliant in goal." said John Otieno "Hatari to the Standard recently.
He played in the national league even longer. During this period, he played in the 1972 Africa nations cup. This was and still is Kenya's best performance in that continental event. At the 1972 Africa Nations cup, Gor Mahia had the highest number of players. Aside from Sianga, other Gor Mahia players at the cup of nations were Allan Thigo, Daniel Nicodemus Arudhi, Peter Ouma "Pele", Stephen Yongo, Jackson Aluko and William Ouma "Chege".
Following contentious club elections at the end of 1973, Gor Mahia was split into two. Dan Owino, who had been soundly trounced at the election but who had the support of most senior players, decided to form a splinter group known as Gor Mahia United. Among the players who joined Gor Mahia United was James Sianga. In October of 1973, Gor Mahia United merged with Luo Union and Sianga had returned to the club where his career first took off. With Sianga at helm, Luo Union won the CECAFA club cup twice (1976 and 1977).
After hanging his boots, Sianga became a coach and his coaching career was just as illustrious as his playing career. He had several stints as national team coach, most notably in 1988 when he was assistant coach as Kenya went to the 1988 Africa nations cup. His last assignment with Harambee stars was in 1999 and 2000 when he was head coach.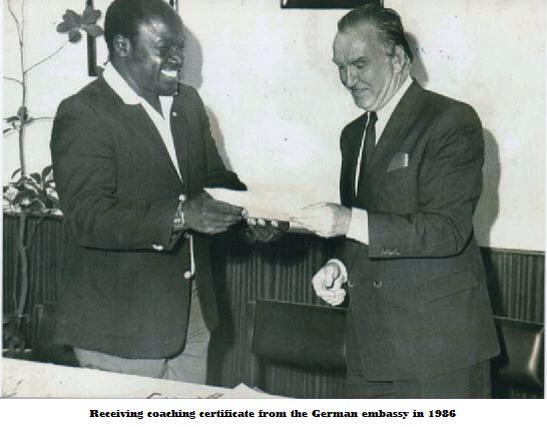 Sianga is one of the most renown and succesful coaches in East Africa. Prior to becoming the Gor Mahia coach in 2008, he had coached the Kenyan and Tanzanian national teams and also coached Mtibwa Sugar, Moro United and Simba United. While at Simba he coached them to a victory over Zamalek that enabled them to reach the Champions league group stage. He was also coach when Simba won the CECAFA cup in 2002.
In 2004, following his success in Tanzania, the KFF tried to recruit Sianga to coach Harambee stars again. But Sianga turned them down.
"I have a one-year contract here at Moro United so legally I'm bound to honour it. "I feel it would discredit me if I left Moro United less than two months after having arrived from Express in Uganda." Siang'a said.
In 2008, he steered Gor Mahia to win the Presidents cup with a 2-0 win over Posta Rangers. In the league Gor Mahia finished 9th. But some fans were beginning to see light at the end of the tunnel. The following year, Gor Mahia lost 0-6 aggregate to APR of Rwanda. Sianga told fans that the players were too young and that they shoud forget about continental football and focus on building for the future.
At Gor Mahia he went about recruiting young players from lower division teams. Many were recent secondary school leavers and some were still in secondary school. The players he groomed became the bedrock of the club for several years including players like George Odhiambo "Blackberry", Jerim Onyango, Solomon Nasio, Anthony Akumu, Chris Wekesa, Eric Masika, Ibrahim Kitawi. he even resurrected the career of Peter Opiyo when it seemed the latter had been sidelined by Thika United. Most of the players he recruited played key roles in the Gor Mahia teams that won the FKF cup in 2011 ands 2012 and finished runners up in the league in 2010 and 2012 and won in 2013. "I always said when the players mature they will win it (league)," said Siang'a.
When I joined Gor Mahia as a coach in 2008, the club was going through a rough patch and could not sustain itself. There were many problems at the club hence it was difficult to do well,"
"Some players had overstayed at the club and were hard-headed. I have always been a disciplinarian as a coach in every club I have coached, Simba, Mtibwa and even Express in Uganda, and that's why I always succeed,"
"I could not take it indiscipline from the players and hence dropped almost 10 players midseason and signed 16 relatively unknown players, mostly from schools and colleges,".
"The club had no money then and sponsors like it is now and therefore could not buy players. I also wanted to lay a foundation for a good team hence went for younger players,"
"After all that reshuffling of the squad we were able to finish position nine and that was quite an achievement bearing in mind the team was almost relegated the previous season,"
"That is a foundation that I set up at the club and I can confidently say it has finally paid off because 8-9 players that I signed back then are part of the title-winning squad now. " said Sianga
George Odhiambo "Blackberry" later said about Sianga : "I attribute my success specifically to coach James Siang'a, who identified me and moulded me into what I am right now. To me, he is the best coach because he had confidence in me and even fielded me in high-profile matches against established players," said Odhiambo.
During his playing days, Sianga was the national team coach and an automatic selection for Harambee Stars between 1968 and 1972. Those who watched him say he is certainly one of the top 3 goalkeepers to play for Kenya. Sianga played for Gor Mahia between 1968 to 1974. He was one of the pioneer players of the club. He is one of the players who led the mass exodus of players to Luo Union in 1974. During that period he swore never to play for Gor Mahia again a fact which some fans reminded him when he came back in 2008.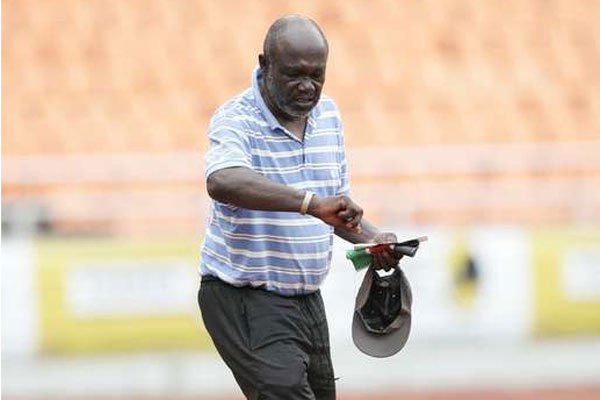 Sianga resigned in July of 2009, a day before his contract was to end. He had been under pressure from fans but when Gor Mahia lost their second match in a row, against Thika United, incensed the fans besieged him to the point that security forces had to intervene to protect the coach.
"I have decided not to renew my contract, as every human being must have a vision. But I still have passion for Gor Mahia FC."  The coach refuted claims that he was forced to resign because of fan disgruntlement.
That would be Sianga's last major coaching assignment. In 2015 he was inducted to the Kenya football hall of fame. He became only the third player to be inducted after Joe Kadenge and Mahmoud Abbas.
Tributes poured in upon Sianga's passing:
 "My condolences to the family. I have known him since my days as a Nation journalist back in 1972 when he was playing for Kenya. We have kept in touch since. Cecafa mourns with the family." said CECAFA chair Nicholas Musonye.
"Very sad news. Rest well Siang'a," Tanzania's FA President Jamal Malinzi said.
"I am very sad following the passing on of my dear colleague, Kenyan gentleman and African coaching giant. My condolences to the family, Kenyan and African football lovers," said Uganda Cranes coach Milutin Sredovejic.