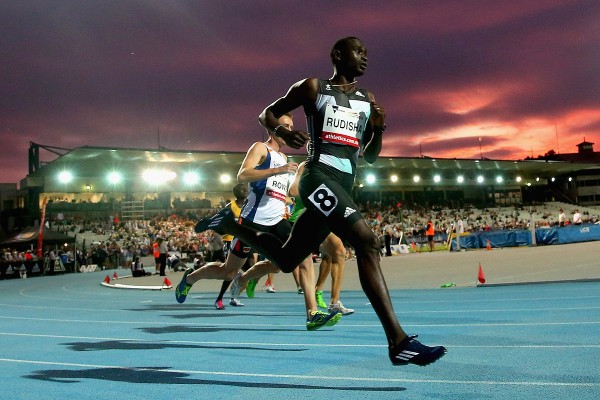 Each year David Rudisha starts his track season in Australia. 2016 was no different. Rudisha ran the IAAF challenge in Melbourne, Australia and won the 800m in 1:44.78. This isa good time considering it is only the beginning of the track season.
"Coming here I was hoping for something like 1:44, 1:45," Rudisha said after the race. "So I was happy to start with that." he said.
It is the fifth time Rudisha has run the Melbourne meet to start the season and he has never lost. His previous times were as follows:
2016: 1:44.78
2015: 1:45.01
2014: 1:44.87
2013: 1:43.87
2012: 1:44.33
2011: 1:43.88
2010: 1:43.15
His time from 2010 still stands as the meet record.
His 2016 time bodes well considering that it is his fastest start since 2013. He has been injury plagued since 2012.
Rudisha is aiming to retain the 800m gold medal he won at the 2012 Olympics in London. No runner has retained the 800m gold medal at successive Olympics since Peter Snell in 1964. Rudisha is already the greatest 800m runner ever. Another Olympic gold will cement his place as the greatest.