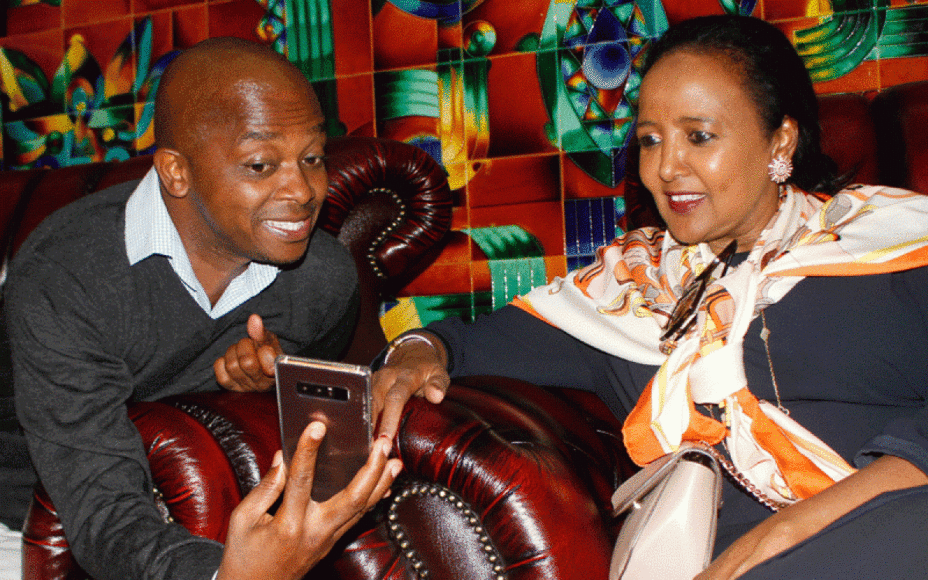 Now that the dust has settled on the long awaited FIFA ban, it now time for the Ministry of Sports and the caretaker committee led by Judge Aaron Ringera to get to work cleaning up football. This is something they have not done so far.
Football Kenya Federation is rotten to the core. It will be a crying shame if Kenya comes out of this ban yet the rot in football has not been addressed. The next group of people elected will pick up corruption where the Mwendwa/Barry Otieno led group left off. They will also seek protection from FIFA and tell Kenyans that if they are not allowed to continue with their corruption, Kenya will be banned by FIFA.
Minister for Sports Amina Mohamed says she is busy bring order to football.
"We will continue cleaning up, putting systems of accountability in place as well as a draft constitution that is fully aligned to the Constitution of Kenya 2010, the Fifa statutes and to good order and globally recognised values," Amina said.
But fans have seen no progress. There needs to be a new constitution at FKF that requires accountability. The Sports act should be amended such that all sports officials are required to account for all the money coming into the federation, whether from FIFA or from sponsors. There should a statute that says 95% of the funds received by each federation must be used for sports development. And officials can only receive 5% in terms of salaries and bonuses.
If a sports official does not adhere by these laws, they should be sent to prison. It is the only way to deter thieves from running for office.
At the moment, FIFA sends upwards of Ksh 160 million to each Federation including Kenya. Yet the Federation is not required to account for the money. Much of that money ends up in the pockets of officials while national team go without medical insurance.
Minister Amina Mohamed went on to re-iterate the reasons why FKF was disbanded.
"The lack of accountability for monies entrusted to it by the government and people of Kenya was raised with FKF on many occasions to no avail. We tried on many occasions to bring the matter which had festered for long to the attention of Fifa with no success as well. It seemed to us at times that Fifa and FKF were reading from the same book. Football in Kenya had deteriorated at all levels due to this mismanagement and had led to a public outcry. The Government has a responsibility to its citizenry to act in the public interest at all times."
If it is indeed true that FKF cannot account for money given to them then they should be charged with theft and tax evasion. Furthermore, measures should be put in place to prevent misappropriation of funds before a new office is elected. If the mess in football is not cleaned, Kenyans will be singing the same song when the next group is elected.