Ever since the advent of devolution in Kenya, a number of governors and MPs across the country have taken it upon themselves to provide promising young footballers in their constituencies with opportunities to develop their talents while also giving local businesses opportunities to sell their wares to visiting fans when these stadia host big matches.
Among the counties that have constructed or are upgrading their stadia include Narok, Bomett, Eldoret, Nakuru, Meru and Kakamega. While in Nairobi, the legendary Jericho sports ground, now known as Camp Toyoyo has received a massive facelift.
One would think that leaders from the former Nyanza province where the sport is very popular and where much of Kenya's talent for team sports comes from would be at the forefront of these projects. But they are completely missing from action.
Siaya Stadium
The Siaya stadium is likely one of those stadia that were built before independence and has never been renovated or upgraded. Even with CDF and devolution funds available, nothing has been done with regards to the stadium, When Gor Mahia toured Siaya in 2015, The Governor (Cornel Rasanga) said lack of standardized stadiums in the region has contributed to few sporting activities at the local level.
"Many youths at the local level are talented in various sporting activities but they don't have any platform to display their prowess," said Rasanga.
He said he has already appointed a designer to design the stadium saying there is need for such a facility in the region. Rasanga said the stadium will accommodate both field and indoor games and will cost Sh100 million. Nothing has been heard from him since this statement was made.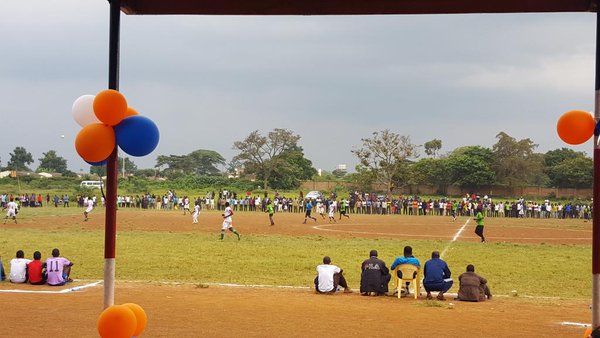 The last time Siaya hosted a big match was likely in the 1980s when they hosted Re Union matches in the big 5 tournament that featured Kenya's top 5 teams. If Siaya were to construct a stadium, it is likely that Gor Mahia would host some matches there as would Muhoroni Youth, Chemelil Sugar, SoNy Sugar and perhaps even Western Stima.
Siaya county despite producing a significant number of football legends in Kenya has been so neglected football wise that there has never been a team from Siaya in the top tier league perhaps since independence.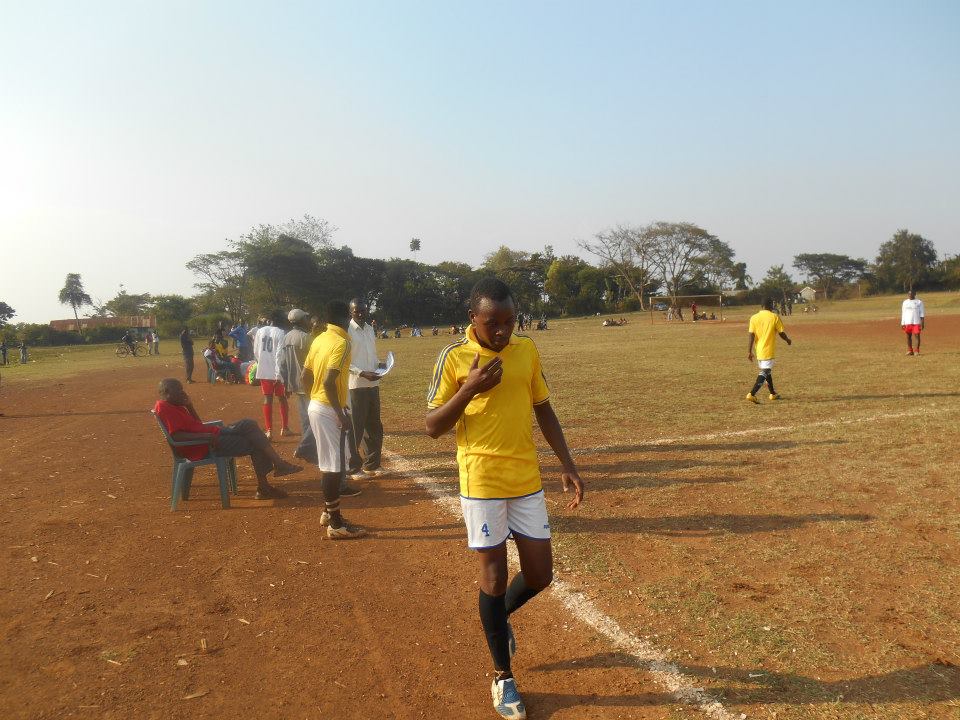 Migori Stadium
The Auditor General has unearthed a mega scandal in Migori county stadium where Sh29million was paid for upgrading this stadium. The project was never finished. Contractors received full payment yet almost two years after the expiry of the contract period, hardly any work has been done. Payments amounting to Sh18,953,603 were made to various firms without supporting documents.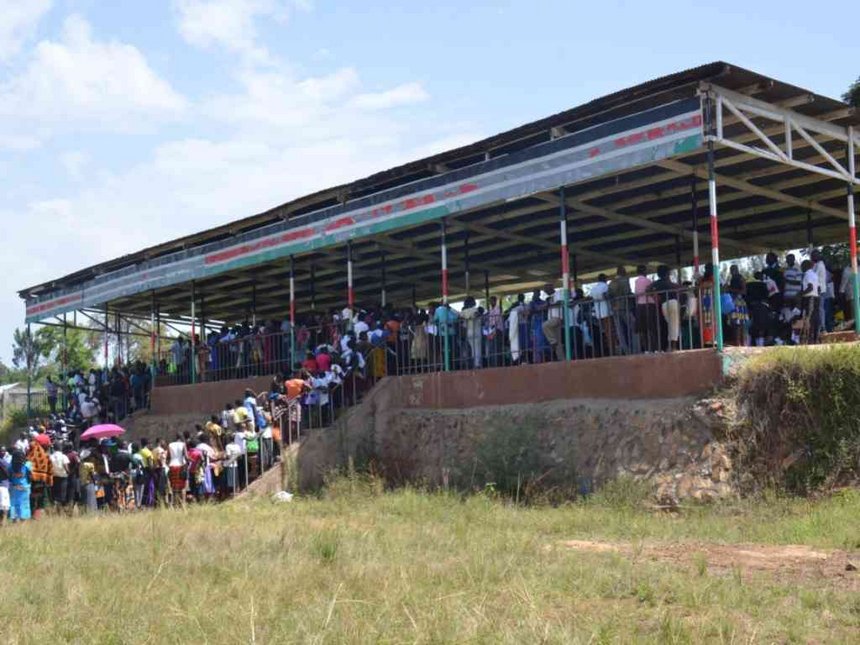 Today, Migori stadium is abandoned. It is now well known for activities similar to those that made Muliro gardens in Kakamega famous two years ago.
Kisumu
For more than a decade prior to 2009, Kisumu stadium was left derelict and dilapidated. That was until FIFA the world football governing body agreed to upgrade the facility including the provision of artificial turf and renovating the terraces. FIFA did their part and the Kisumu county government was given the task of finishing the construction.
But the county government dilly dallied and Kisumu lost its chance to host matches of the 2013 CECAFA cup. It took protests by Kisumu locals to get the county government to finally move and complete construction in 2014.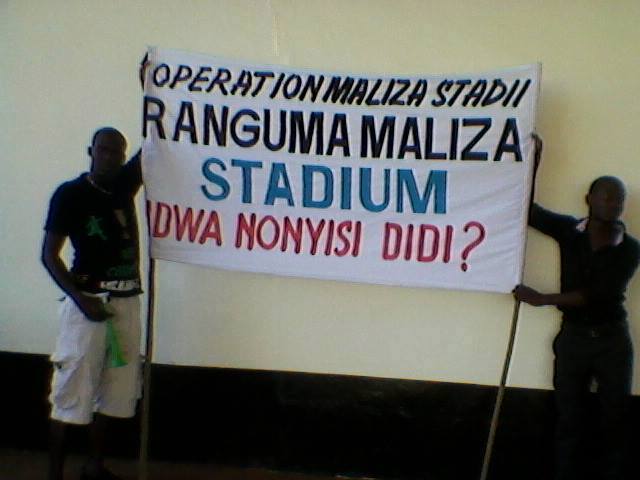 When FIFA announced the renovation of the stadium would start in 2012, Kenyans were promised that it would be a world class stadium capable of hosting tournaments like the Africa Nations cup. However after completion, the stadium is below par.
According to a report in the East African Standard, the outer perimeter wall is very ugly and the inner perimeter fence is vulnerable to destruction. The facility did not consider power lighting. One cannot believe a renovation of such a magnitude did not even cater for the provision of solar-powered floodlights.
The changing rooms were not touched and the players still use the tiny 10-foot by 10-foot cubicles. There are no support facilities like gymnasiums or additional warmup pitches. If anything, some sporting federations prefer using the neighbouring Kisumu Polytechnic instead of the stadium.
The only parking area, opposite Kisumu Day School, was cordoned off by a chain-link, which is falling off because the place is used by rogue boda boda riders as a training ground. One corner of the parking lot has been converted into a car wash pit.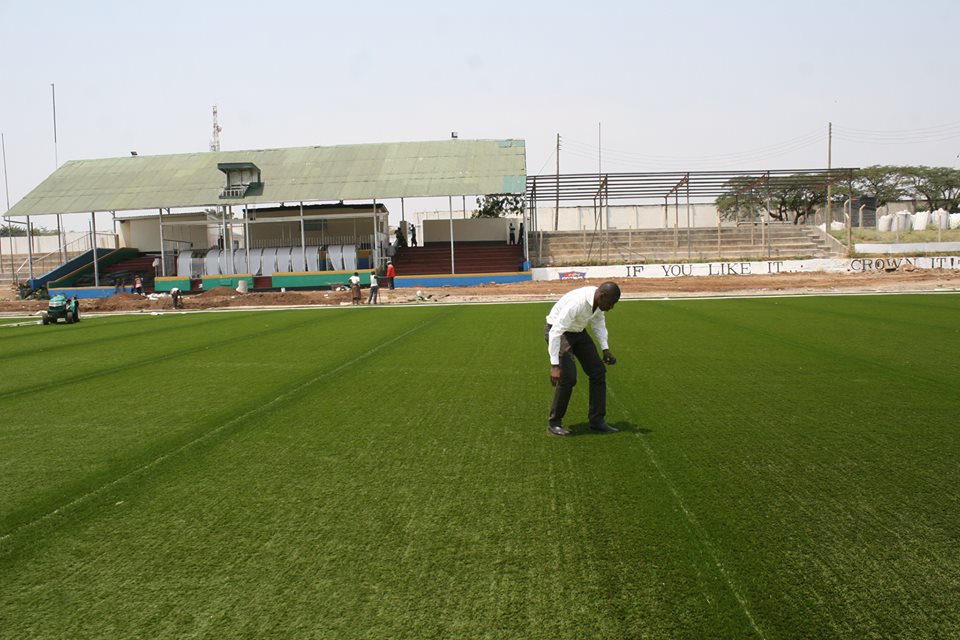 Sitting adjacent to Kisumu stadium is the largest garbage dump in western Kenya. Residents of Nyalenda slums dump their garbage there. This massive garbage dump is the primary reason the stadium has been disqualified from hosting matches of the 2018 CHAN.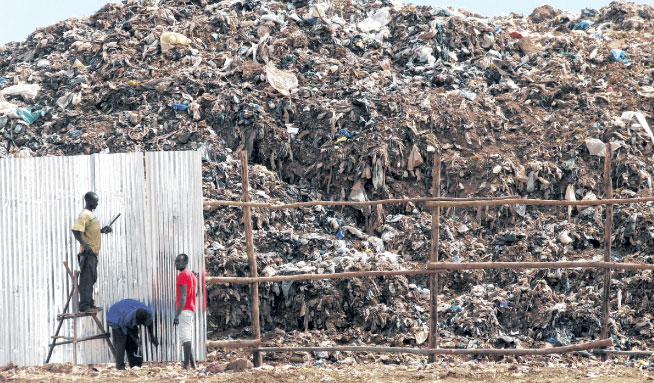 Yet again county government inaction has denied Kisumu residents the opportunity to watch international football and denied local businesses a chance to cash in by selling goods and services to traveling teams and supporters.
Obunga
'Obunga sports complex in Kisumu is a big playing ground found in Obunga area of Kisumu city. It was once part of  the Kenya breweries LTD's complex. This stadium could be used to host KPL matches, Super League matches and even rugby matches.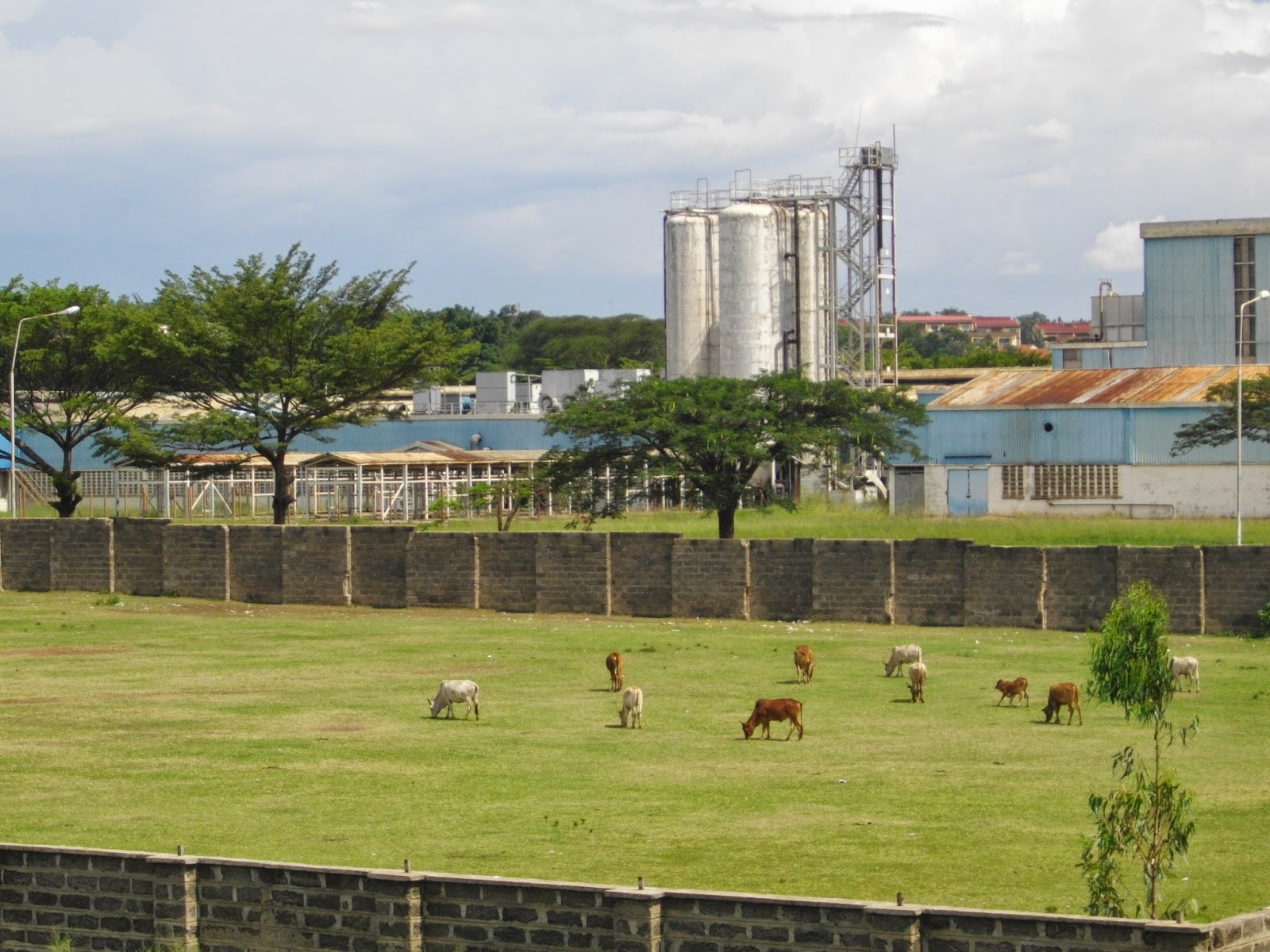 Homa Bay
In 2016, the governor, Cyprian Awiti stated that plans are in place for Homa Bay County to construct a sports academy and modern state-of-the-art stadium with the sitting capacity of over 15,000 people with the intention of improving sports in the area.
Awiti  and County Executive for Sports and Culture David Omoro said the county has committed adequate funds for the two mega projects and are in talks with the national government and the world football governing body FIFA to get more help. The facility will be the first of its kind in the densely-populated county which has a sizable football fan base.
"We are engaging various sports stakeholders to come on board and support this initiative. The land has been identified and the county is in the process of advertising the tender," said Awiti during the county sports talents show at the weekend.
Awiti said the initiative is centered towards reinvigorating a sporting culture among the locals and will be extended to include other disciplines that are not as popular such as boat riding, baseball, rugby, netball, among others.
That was in 2016 and no progress has been made on these promises.
Woodley Stadium Nairobi
Woodley stadium is one of the oldest stadiums in Kenya. It was built in the 1940s by the Scottish Community in the area, before it was sold to the Nairobi City Council after independence.
In the 1970s and 1980s, Woodley stadium, then popularly known as "Calix" , hosted a number of top tier league matches. Starting in the 1990s, the stadium was completely neglected and fell into disuse. It has only come back to use in the past few years. However it has seen no upgrades in decades.
In 2012, the then Nairobi Town Clerk Phillip Kisia, said the stadium, which was known as the home of Kiko Cup, will be upgraded, renovated in order to host Kenya Premier League matches. He said it would also be fitted with floodlights for it to host night matches as well.
"I had promised to give the stadium an uplift last October (2011) during the finals of Ramadhan Cup and the work starts today. We have contracted Isack Abdullahi as the contractor who will do the job that would cost Sh14 million and we expect him to finish the work after three weeks," said Kisia.
Nairobi Mayor George Aladwa even urged the area youths to make good use of the facility and maintain it after its completion.
No such upgrade happened. Whether any upgrades will happen largely depend on the area MP Ken Okoth and on Nairobi governor Kidero. Upgrading Woodley and enabling it to host KPL matches would create plenty of business and employment opportunities for local youth including street vending, transportation, security etc.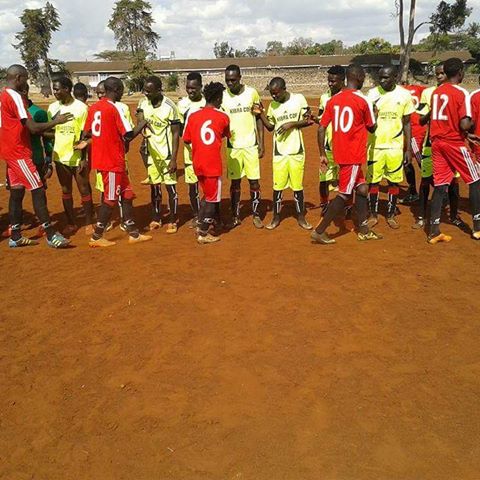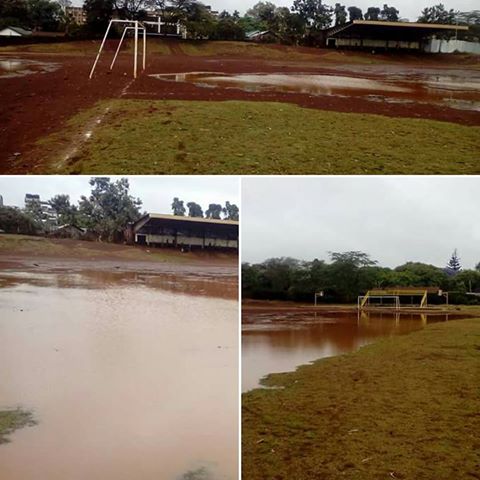 The Leaders and Counties who are doing it right
Below is a gallery of various stadia and sporting facilities constructed by county governments and other local governments
Narok Stadium
Narok stadium was completed in 2016. It will inspire young footballers in the area to strive to greater heights. Though cultural reasons have traditionally prevented Maasai youth from pursuing football, this new stadium could be tonic needed to create a culture of football among the Maasai. It will also help if the Kenya Premier League hosts some matches there.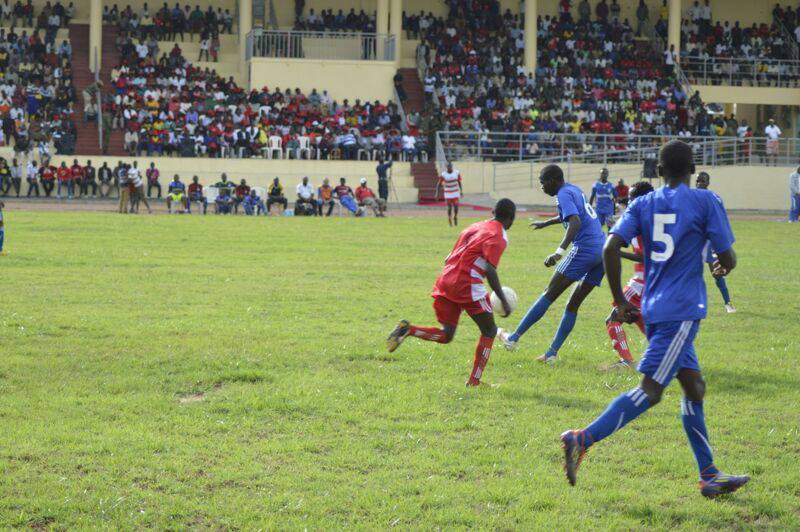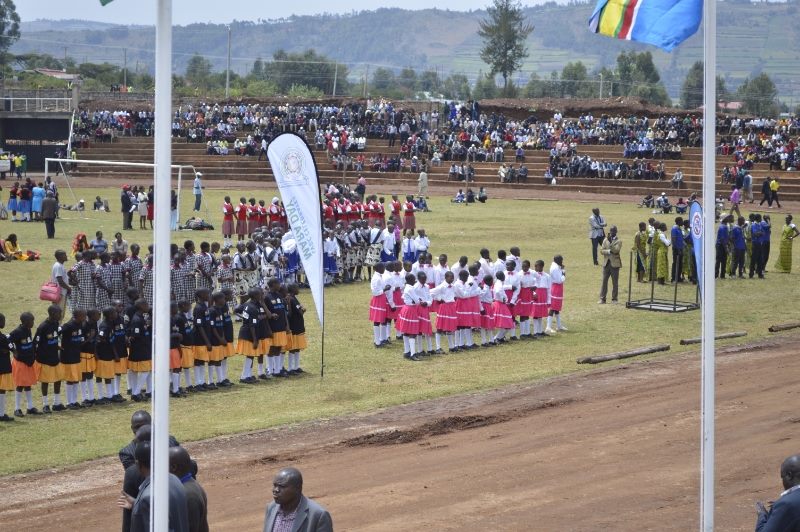 Bomett stadium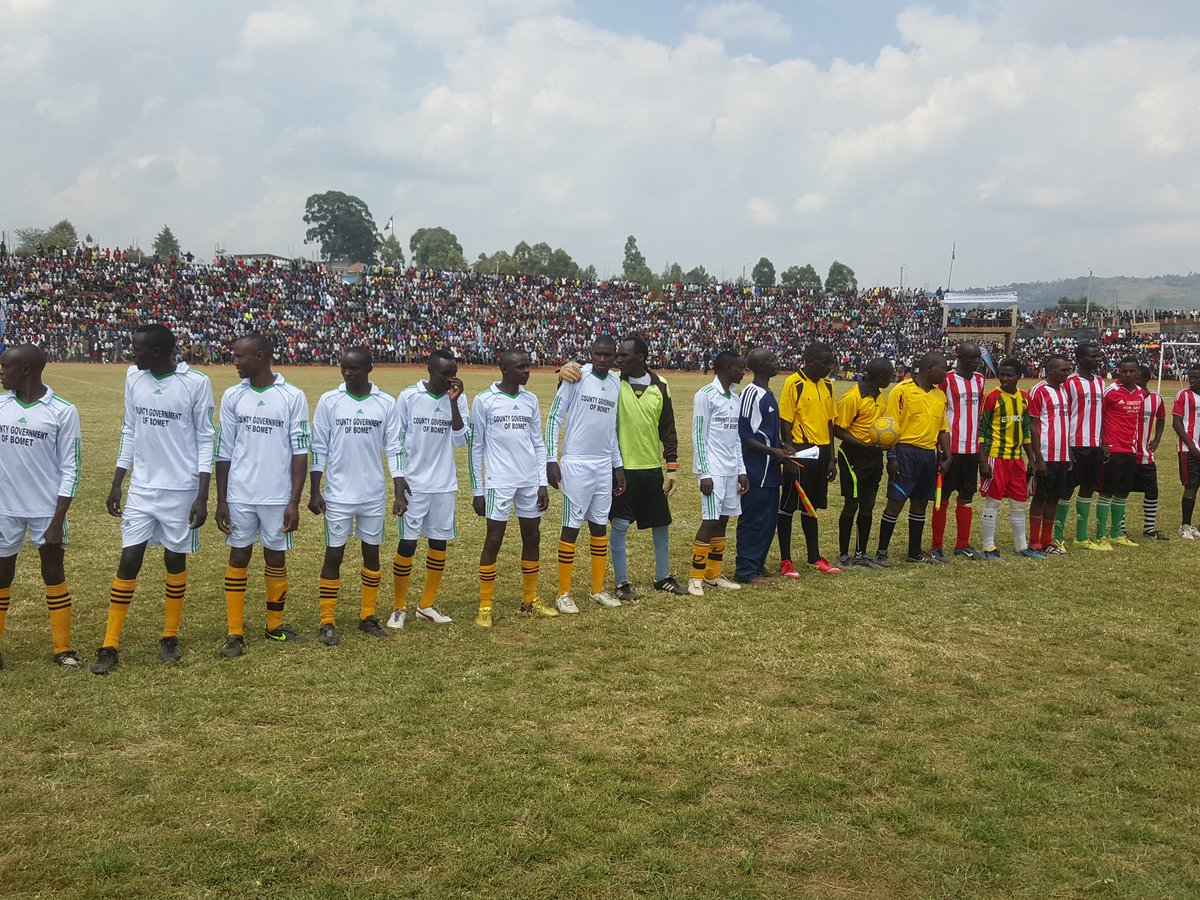 Joho Stadium
Mombasa is a hotbed of football. Aside from Nyanza and Western, this is the area where the sport is most popular and they have suffered for too long with poor infrastructure. The Joho stadium is what is needed to inspire youth in the area. It sets a trend by discarding the running track thus bringing the crowd closer to that game.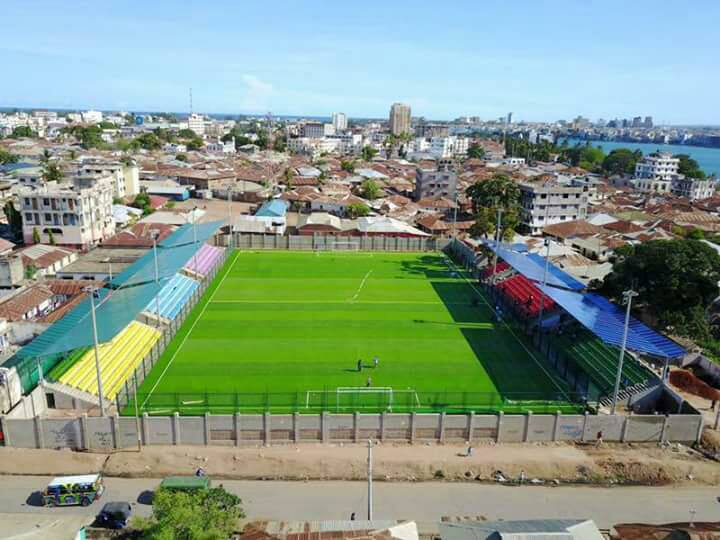 Kinoru Stadium Meru
One Governor who sees the economic benefits of building sports facilities is governor Peter Munya of Meru county
"When big teams come to Kinoru, people spent the night in our hotels. When Gor Mahia came to play Tusker FC all the hotels were full. I am told the presidential suite at Alba Hotel was also booked for three days," said the governor.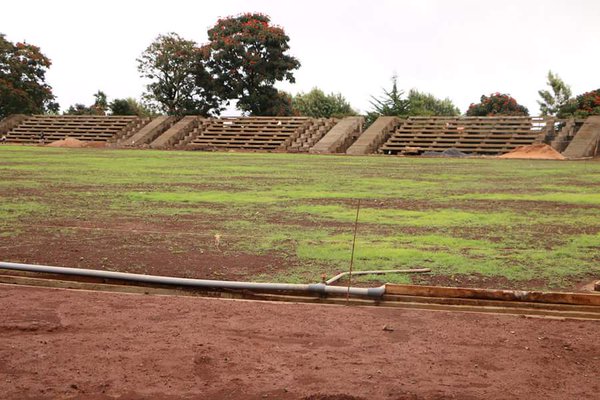 Aside from the aforementioned hotels, small scale businesses like taxis, matatus, hawkers, shopkeepers, restaurants etc. stand to benefit significantly if stadia are constructed and bring in big games.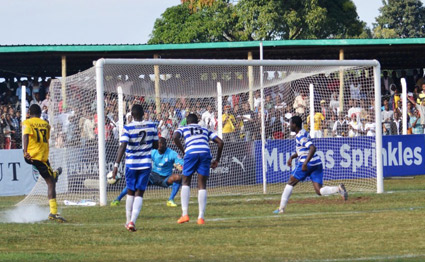 Bukhungu stadium
Governor Wycliffe Oparanya Ambetsa who is a former official for AFC Leopards, fully understands the passion for sports that exists in his county which is why he pushed hard for the renovation of the legendary Bukhungu stadium. And with two KPL teams from Kakamega hosting matches, the stadium renovations will soon pay for itself.
Kakamega is also home to two legendary schools: Kakamega High and Musingu that have a massive reputation and draw huge crowds when they play football or rugby.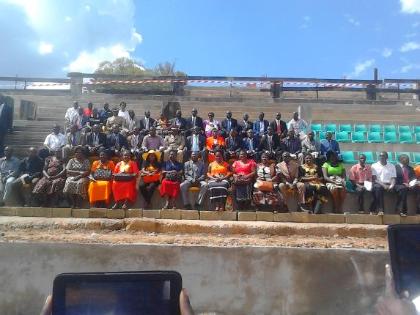 Eldoret
Kipchoge Keino stadium which had fallen into disrepair and disuse, received a new running track and terraces. In 2016 it hosted the Olympic trials and is set to host the CHAN in 2018. And GFE 105 , a second tier side from Eldoret appear to be in contention to earn promotion to the KPL in 2018.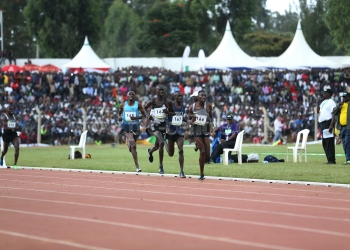 In February of 2017, additional Ksh 304 Million has already been paid for the second phase of renovation, which includes building the terraces, two pavilions, entry and exits gates, changing rooms and an indoor games hall, will take eight months before completion.
Machakos
It was governor Mutua aka Maendeleo chap chap who set the trend by completing the renovation of Kenyatta stadium in Machakos at an impressive and rapid pace. Within a year, the stadium hosted the 2013 CECAFA cup and has hosted numerous KPL matches and rugby matches since then.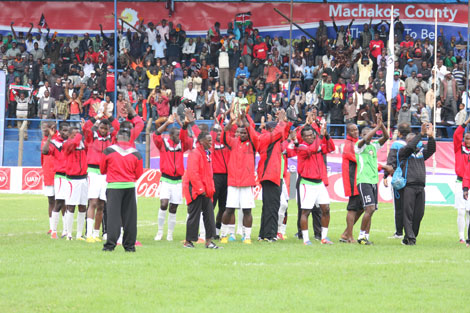 Camp Toyoyo
Jericho sports ground now known as Camp Toyoyo is a hallowed ground. A disproportionate number of Kenya's football legends played here during their formative days.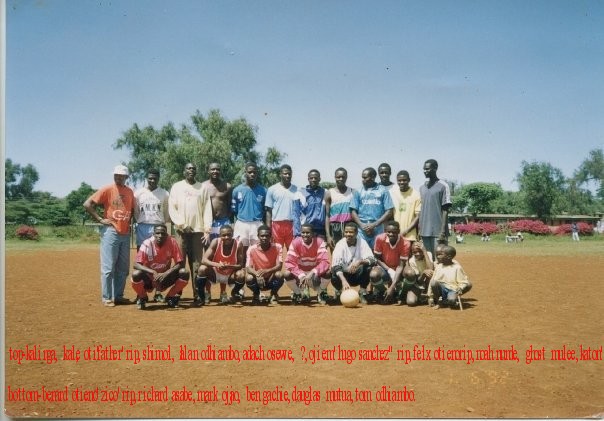 In 2016, became the first neighbourhood sports ground in Kenya to be equipped with Astro turf. The grounds were refurbished at a cost of Ksh 50 million which came from the Makadara constituency CDF fund thanks to the area MP Mutura Kangara.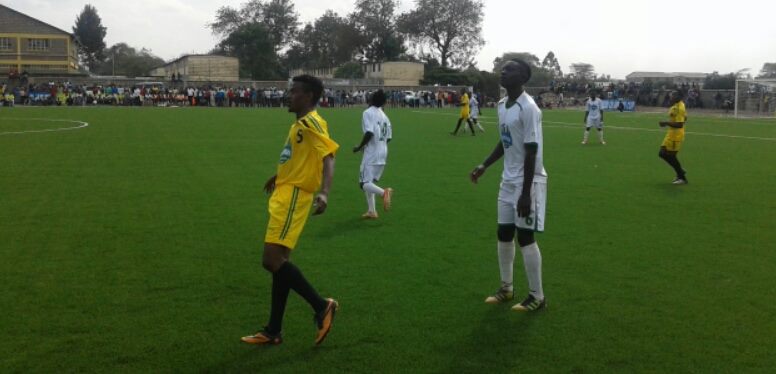 Mr. Kangara understands that in a crime ridden area, finding ways to keep youth engaged in positive activities like football helps reduce crime. But the grounds also generate revenue because they are often rented for use by top teams who pay thousands of Ksh per day for training.