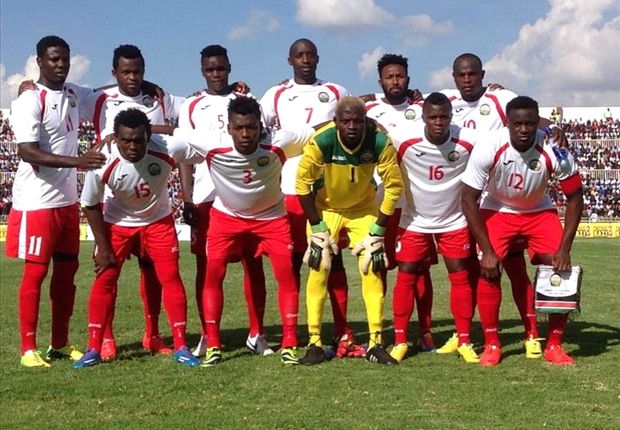 When Harambee stars were in the throes of trying to qualify for the 2015 Africa Nations cup the players pleaded for proper preparations. Senior players , most notably Victor Wanyama and Dennis Oliech pleaded for friendly matches. Some of the senior players even asked the president to rescind his decision to send national team players on holiday in Brazil and instead organize friendly matches.
Unfortunately Harambee stars scarcely played any friendlies with the exception of the match against Burundi. The result was that Stars struggled to beat Comoros in the preliminary round and were then eliminated by tiny Lesotho against whom Harambee did not score. Not only did they not score against Lesotho but they also played disjointed football.
Yet now that Harambee stars are out of contention for the 2015 Africa Nations, they have already played two high quality friendlies against the Egyptian and Moroccan national teams and the FKF is busy trying to organize friendlies against other sides including Iran. This is good but how come they never played any friendlies when they really needed them? Kenya was given a glorious opportunity to qualify for AFCON 2015. The likes of Lesotho, Gabon, Angola and Burkina Faso are all teams that Kenya could have beaten with proper preparations.
Friendly matches are critical for the preparation of any team. They build cohesion and enable players to gain an understanding with each other. This is especially true for national teams because national team players only come together to play every few months. This is unlike clubs that play and train together every day and can thus bond and build cohesion faster. One hopes that the FKF has learned its lesson but considering who is in charge of FKF, do not bet on it.