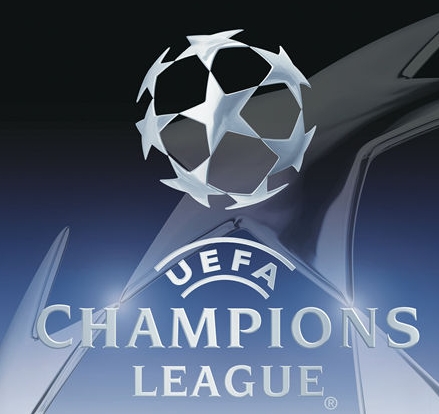 Back in the early 1990s, the European champions cup which was the predecessor of today's champions league was in danger of extinction. 20 of Europe's top clubs threatened to secede from UEFA and form their own trans-continental league. The reason for their mutiny was that at the time, the European champions cup was a knockout tournament instead of a league which meant less money going to each team. But more importantly because each country was limited to only one representative unlike today when teams like Germany, Spain, England and Italy have up to four representatives.
As a result of the one team policy, a club that narrowly failed to win its domestic league and finished second would be relegated to the second tier UEFA up which was less lucrative and less glamourous. Thus for example, when Real Madrid won the league four times in a row in the 1980s, it meant that Barcelona could not play in the European champions cup and were relegated to the UEFA cup year after year. In England, because Liverpool were dominant and won the league often, it meant that Man U and Arsenal rarely got a taste of the champions league. In fact the mighty Manchester United went through a period of 24 years between 1969 and 1994 where they did not play in Europe's top tier competition, the champions cup.
What it meant also is that fans never got a chance to see Europe's top teams compete against each other. Democracy meant that every European country was equally represented. Thus instead of watching Man U take on Real Madrid in the group phase, it was more likely to see Man U take on an obscure team from Eastern Europe such as Legia Warzawa. And because it was a knockout tournament it was not uncommon to see a final pitting two obscure teams like PSV Eindhoven and Steaua Bucharest. TV audiences for such matches was low due to low public interest.
It was against this backdrop that Europe's 20 top teams threatened to leave UEFA andc create their own 20 team league. To avoid this mutiny, UEFA relented and came up with a system whereby countries like Spain, Italy, England and Germany could send up to four representatives. The result is today's champions league which is a money spinner that is guatanteed huge TV audiences and tremendous global interest.
Therein lies the solution to CECAFA. This year, Kenya's representatives will be Tusker, a team with a minimal to non-existent fan base. This automatically means the Kenyan public will most likely be disinterested, much like they were in 2012 and in 2011 when Ulinzi played.
In Tanzania, Yanga will miss out which means a huge proportion of Tanzanians will not be interested in watching the CECAFA club cup.
Public interest would go up several notches if additional teams were invited from Kenya and Tanzania. So why not invite Gor Mahia who finished second in the Kenyan league in 2012. The glory days of the CECAFA cup were the 1970s when Luo Union, AFC and Gor Mahia played in this tournament regularly. In those days, Kenya was almost always represented by two teams who met in the final occasionally. When the teams played fans of these teams were glued and riveted to their radios listening to the match. Public interest was sky high. The demise of this tournament begun with the decline of Gor Mahia and AFC. Now that these two teams are back on the mend, it is time to introduce today's generation of fans to this tournament which has a glorious history.
Inviting teams that have a significant following will not only enhance public interest but might also draw sponsors and possibly television broadcasters. It is therefore in CECAFA's best interest to invite teams that have a significant following whenever possible. Teams like AFC Leopards, Yanga, Gor Mahia and Simba.
Just as the European champions cup had to adapt or perish 20 years ago, the CECAFA club cup must adapt in order to overcome the issues it is facing today such as low public interest and sparse crowds.