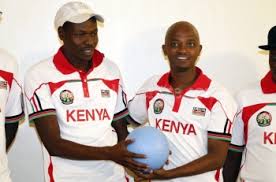 I moved to a new place.
Your browser should automatically take you there in 10 seconds. If it doesn't plase go to http://my.newplace.com/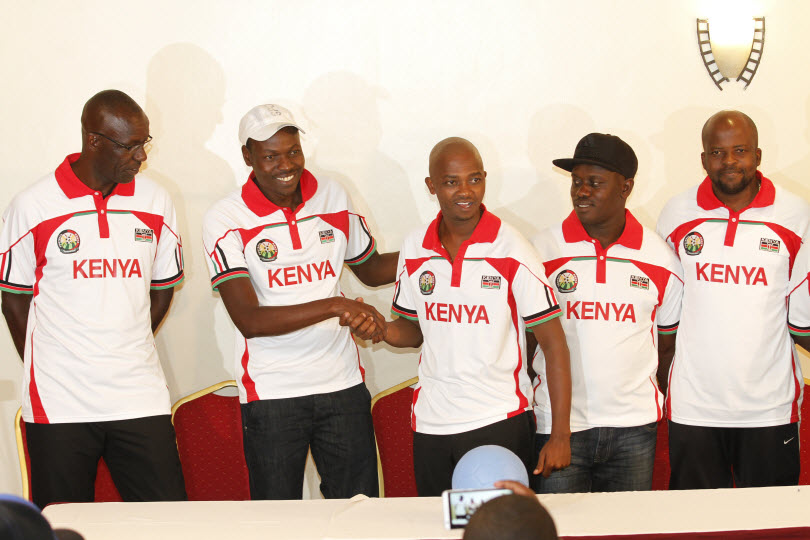 The Kenya national team recently concluded a tour of Asia during which their performance was sub par. A loss to Iraq was followed by another loss to Thailand, a team that was ranked 49 places below Kenya in the FIFA rankings. In both matches, Kenya displayed very little imagination or attacking flair. They created hardly any chances and lacked cohesion. Calls for the replacement of coach Stan Okumbi with a more suitable coach which had been gaining momentum, finally reached a crescendo.
Nick Mwendwa has taken to social media and finally to TV to defend his choice of Stan Okumbi as coach. In the video below, his defence of Okumbi starts at the 33:28 mark.
In the paragraphs below we analyze each of Okumbi's responses.
Mwendwa: About Okumbi, there is a group of people who are obsessed with firing of coaches. It does not work. Joachim Low has been coaching Germany since 2004……………..
Comparing Low to Okumbi is comical. Low has a glittering CV that includes winning the world cup and reaching the semi-finals of the Euros twice. And Low paid his dues by coaching in the youth level for 10 years as well as coaching clubs in Germany, Turkey and Austria. During this time he has several ups and downs. But he honed his skills and learned from his mistakes. He was then selected as assistant national team coach to Juergen Klinsmann.. It was during this time that national team players took notice of his tactical acumen. So when Klinsmann left , Low was selected.
This is a starke contrast to Okumbi who had no proven record, had not paid his dues and yet was somehow selected ahead of far more experienced coaches like Twahir Muhiddin, James Nandwa and others.
Mwendwa: I want to analyze performances. At the point when we shall conclude that Okumbi is unable, he shall go
Most fans and experts have already concluded that Okumbi will not hack it. Four straight losses to the Sierra Leone, Morocco U23 team, Iraq and Thailand have driven that point home. There have been some wins but they were not impressive. Kenya did indeed beat Congo-Brazzaville, Mozambique, Liberia at home. But those are single goal wins are to be expected. The only impressive win was an away win over Congo DR.
Mwendwa: I never promised that we shall win AFCON. I never promised AFCON 2019
But Kenyans have seen their neighbours Uganda qualify for Africa's premier tournament. There is a generation of Kenyans that have known nothing nut mediocrity. They want to see Kenya qualify for a major tournament now. Kenya has not qualified for any tournament in 14 years and at this rate, many fans fear that they may never see anything of the sort happen in their lifetimes.
Mwendwa: We want to develop a group of coaches into world class coaches
National teams should not be used as a platform to develop coaches. To develop coaches, give local coaches appropriate training and let them use KPL clubs as a proving ground. The national team should not be used for experiments.
Mwendwa: We dont want to spend US 25,000 or 40,000 per month on foreign coaches when we have not created the raw materials
You need not spend that much on a coach. There are numerous capable coaches who are available for much less than that. In fact in the past few years, we have seen good coaches like Zdravko Logarusic, Stewart Hall, Frank Nuttall and others ply their trade in Kenya and produce excellent results
Mwendwa: When we invest in raw materials, we shall find that Okumbi or Kamau are ready for the task
By the time you conclude that Okumbi is incapable, Kenya will have already been eliminated from AFCON 2019 contention. Which is a shame considering that the number of teams that will participate in AFCON has expanded from 16 to 24.
Mwendwa: If Okumbi is unable to win CECAFA then we shall take action.
Winning a lower tier tournament like CECAFA at home should not be a determining factor. In CECAFA, teams typically send second string teams
Conclusion
This author has no personal issues with either Mwendwa or Okumbi but we think Okumbi should have had to prove himself on the local scene over several years before being given the mantle of national team coach. Giving a coach who has no proven record of success, the reins to the national team is comical at the least.