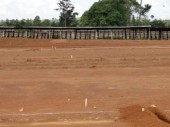 Sports cabinet secretary Hassan Wario. Wario recently revealed that plans are at advanced stage for the government to build two stadia as promised in the Jubilee manifesto.
"We have already engaged consultants who are finalizing their report on the stadia in Mombasa (low altitude) and Eldoret (high altitude) and will soon be revealing the roadmap for their construction. Building these facilities is a high capital investment that requires concerted efforts from all."
Let me begin by saying it is commendable that the government has decided to start making plans for the construction of new stadia. It is about time. Most Kenyan stadia were built by the colonialists. And this includes most of the major rugby and hockey. Ever since independence in 1963, only two new stadia have been built: Nyayo in 1983 and Kasarani in 1986. Meanwhile our neighbours in Ethiopia and Zambia have been elegant new stadia that puts any Kenyan bid to host the Africa nations cup to shame.
Having said that, it must be pointed out that the decision to build a stadium in Eldoret is impractical, is illogical and will result in yet another white elephant. It would make more economic sense to build a stadium in a town or regions that hosts multiple high profile sporting events such as Kisumu City. Let us examine the reasons.
Stadia must be self sustaining
It costs hundreds of millions of shillings to maintain a stadium once it is constructed. Maintenance costs for one stadium, go into millions of shillings every year. The money for maintenance typically comes from fees charged to teams that use the grounds to host matches or train. Nairobi City stadium for example charges Ksh 10,000 per day for each team that once to train there.
However Eldoret has no high profile teams. There is no team from Eldoret county that plays in either the Kenya premier league nor the second tier FKF league. Teams from Eldoret will simply not have the financial means to hire the new stadium. Contrast this with the case in Kisumu county which has two teams in the Kenya premier league and yet more teams in the second tier. Indeed teams from the entire western  region such as Shabana, Kakamega homeboyz and Western Stima often play their home matches in Kisumu. Some teams from Nairobi such as Gor Mahia also use Kisumu as their home ground for some matches including international matches. When Gor Mahia won the Africa cup in 1987, their played their second round home leg against El Merreikh of Sudan in Kisumu.
Aside from football, there are high profile rugby and hockey teams resident in Kisumu. Major tournaments like the Dala sevens are played in Kisumu.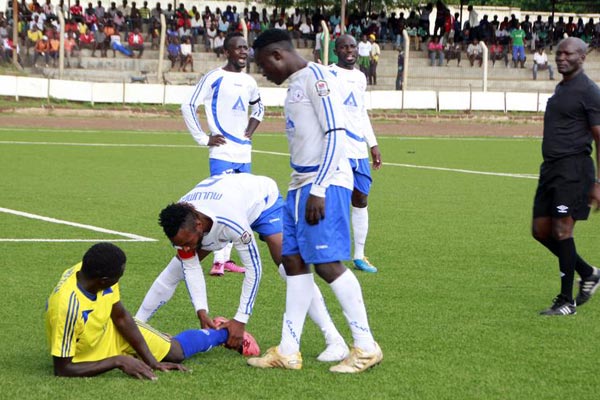 Some may say that athletics not football is the reason to build a stadium in Eldoret. However the financial proceeds from athletics cannot pay for the maintenance of a stadium. To begin with, entry to an athletics meet is usually free and the maximum number of athletics meets held in Eldoret each year is two or three.
If a stadium cannot pay for itself, then either the government will have to pay for maintenance or the stadium will fall into a state of disrepair due to lack of maintenance. The latter is more likely and is the fate that typically befalls most stadia. When stadiums fall into a state of disrepair, the government eventually has to spend large amounts of money to repair it at some point. The way to prevent this is to build a stadium in a region where the stadium can be self sustaining financially.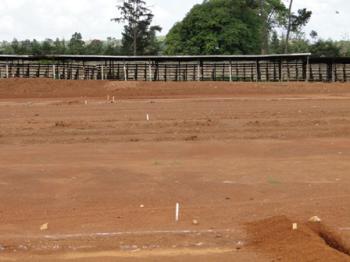 High Altitude stadiums are impractical
The primary reason given by the sports minister regarding why a stadium must be built in Eldoret is that the country needs stadium at high altitude. In fact the opposite is true. The high altitude of Eldoret is what makes it a bad location for a new stadium.
Global organizations such as FIFA and the International Rugby Board (IRB) have expressed strong reservations about hosting tournaments at high altitude. In fact in 2007, FIFA went as far as banning the use of stadia that have an elevation of 2500m above sea level for international matches. In their report they cited health concerns to players and the fact that the high altitude often favoured the home team. FIFA eventually lifted the ban in 2008 but they still have strong reservations against playing international matches at high altitude. Note that Eldoret town has an elavation which varies between 2100m at the airport to 2700m in some parts of town. This is precisely the scenario FIFA wants to avoid.
When it comes to the IRB, they have made it clear that they prefer sea level locations. In fact if Kenya ever wants to bid to host a leg of the IRB sevens, they will need a stadium at sea level. For example, the South Africa sevens has been held at Stellenbosch, George, Durban, Port Elizabeth and now Cape Town, which are all low altitude cities mostly near the coast. IRB will not condone holding the IRB sevens in higher altitude cities like Johanesburg even if it can attract larger crowds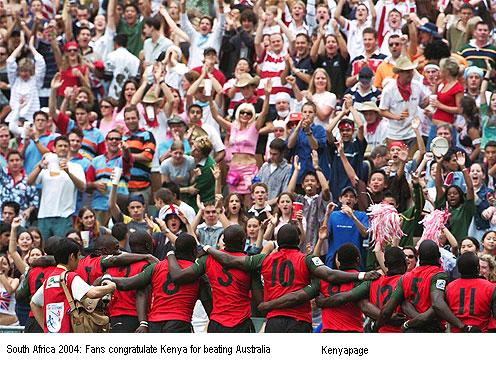 This does not mean that Eldoret is disqualified from hosting international matches. But what it means is that if Kenya ever presents a bid to host a tournament such as the FIFA under 17 tournament or the IRB under 19 tournament or the Africa cup of nations and they present Eldoret as part of the bid, they will likely not win because FIFA, IRB and indeed the Confederation of Africa Football strongly prefer low altitude locations.
Teams usually have difficulty acclimating to high altitude. This means they will often resort to defensive football that involves very little running. No tournament wants to be spoiled with defensive football.
The sports ministry will likely claim that a high altitude stadium is needed for athletics and not football or rugby. But guess what? Even the International Amateur Athletics Federation (IAAF) prefers low altitude locations for athletics meets.  High altitude hinders distance runners from running at a fast pace which causes boring races. For example, a 10,000m race that is run in Eldoret will probably be won in 28 minutes, which is a full 120 seconds slower than the world record. Who wants to watch such a boring race?
What do Track Athletes really need?
Eldoret is the hub of Kenyan athletics. In fact Eldoret is a hub of international athletics because world class athletes like Mo Farh, Paula Radcliff and Nick Wills often come to train in Eldoret due to its high altitude and because the stiff competition from locals helps sharpen them.
But track athletes often do not train in a stadium. They train by running on footpaths, up and down hills, on dusty roads and in wide open fields. Running in difficult terrain helps exercise numerous muscle groups and athletes who train in difficult terrain find it much easier to run on a track in actual competitions. It also prepares the athletes for unconventional races such as cross country and road races.
Secondly, distance runners often train in very large groups. Running in large groups helps simulate real race conditions such as marathons which can have as many as 50 runners. The large groups also engender intense competition which pushes the runners to work harder. However running in large groups of 20 or more cannot happen inside a stadium.
And finally, athletes will simply not pay to train in a stadium when they have the option of running out in the open. This is especially true for young athletes with limited financial resources. Having athletes pay for use would be a good way to pay for the maintenance of the track.
Therefore, rather than build a stadium in Eldoret, the government would be better serves to build a training center for young athletes such as the one that was constructed by Lornah Kiplagat. She at least understands what athletes actually need. And this is why there have been pleas to offer leadership positions to former sportsmen. At least they know what is needed. The bureaucrats who currently are in charge of the sports ministry never played sports, often know very little about sports and as such are in no position to advice the government about matters concerning sports.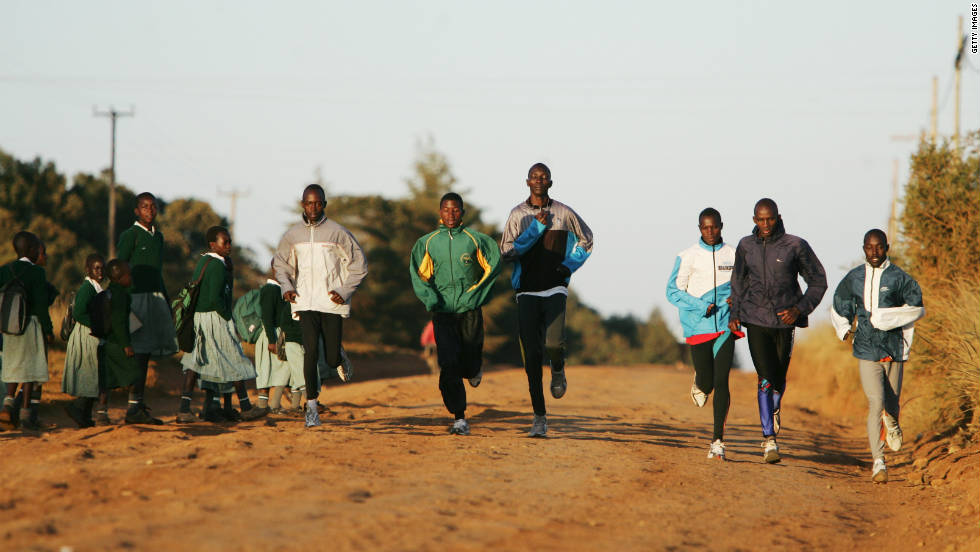 The money that the government would spend maintaining the Eldoret stadium would be better spent on creating training centers. Since the Lornah Kiplagat center already exists in Eldoret then perhaps build a training center in other places such as Kericho, Gusii and Nyahururu.
The trend is now towards trackless stadiums
FIFA, IRB and CAF much prefer to build stadia that do not have running tracks. Eliminating a running track creates an intense and exciting atmosphere in the stadium because the fans are much closer. The fan experience is better because the sight-lines are excellent. Most Kenyan rugby fans will tell you that they prefer to watch the Safari sevens at the RFUEA grounds instead of Nyayo or Kasarani because the running tracks puts them too far away from the action.  As such building a track-less stadium will enhance Kenya's chances of ever winning a bid to host an international stadium.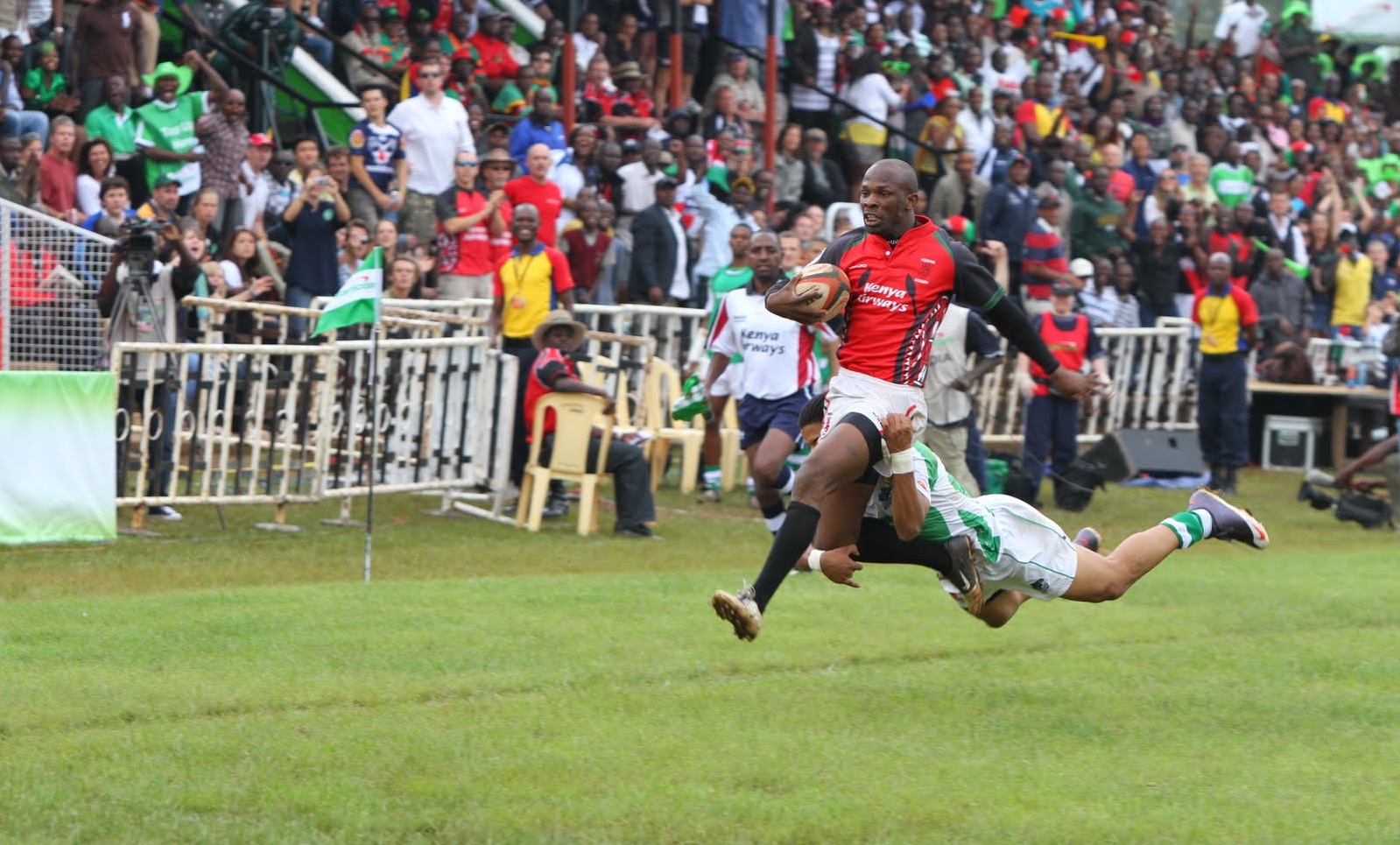 From a financial perspective, a trackless stadium makes since because the sports that typically pay of the maintenance of a stadium are rugby and football. These are the true crowd pullers. And the number of athletics meets that are held in a given country are so few that each country only needs one or two stadiums that have tracks. This is why the running track at the Olympic stadium in London was removed once the Olympics were over. Instead, new terraces were constructed over the track. The Brits realized that they will likely never need such a large stadium for athletics again because athletics crowds are way too small and athletics meets are few and far between.
The point is that building a new stadium with a running track around it does not make sense because Kenya already has numerous stadia with running tracks that are never used or are rarely used.  Eldoret itself already has the Kipchoge Keino stadium which is sufficient for athletics. Yet even Eldoret hosts very few track events. For this reason, it would be better to build a stadium in a region where sports like football, rugby, cricket and hockey are actively pursued on a weekly basis.
 Legacy
The current government must ask itself whether they want to be known as the government that created yet another white elephant project. If a stadium is indeed built in Eldoret, the locals will initially be elated. But once they see the stadium fall into disrepair due to lack of use, they will start to question if the money would have been better spent on other projects.
The decision to build the stadium in Eldoret is likely a political one. It does not make sense logically. History appears to be repeating itself. There have been numerous white elephant projects such as the Eldoret airport.   In 1992, Kenya was awarded hosting rights for the 1996 Africa nations cup. The one stipulation from CAF was that the government would have to build another stadium outside Nairobi. The Moi-government initially supported the hosting bid but eventually dropped its support. Politics played a part in that the KFF chairman at the time was Job Omino who was an opposition MP. The Moi-government did not want an opposition party to get credit with hosting the tournament. As such they refused to build the new stadium. CAF withdrew the hosting rights from Kenya and Kenya was banned for four years. Most football fans remember this event bitterly because politics intervened and prevent common sense. All things considered: financial, practical and legacy wise, Kisumu would be a much better location for a new stadium. The current government must ask itself if they want to be known for yet another politically motivated white elephant or whether they will do what is right .