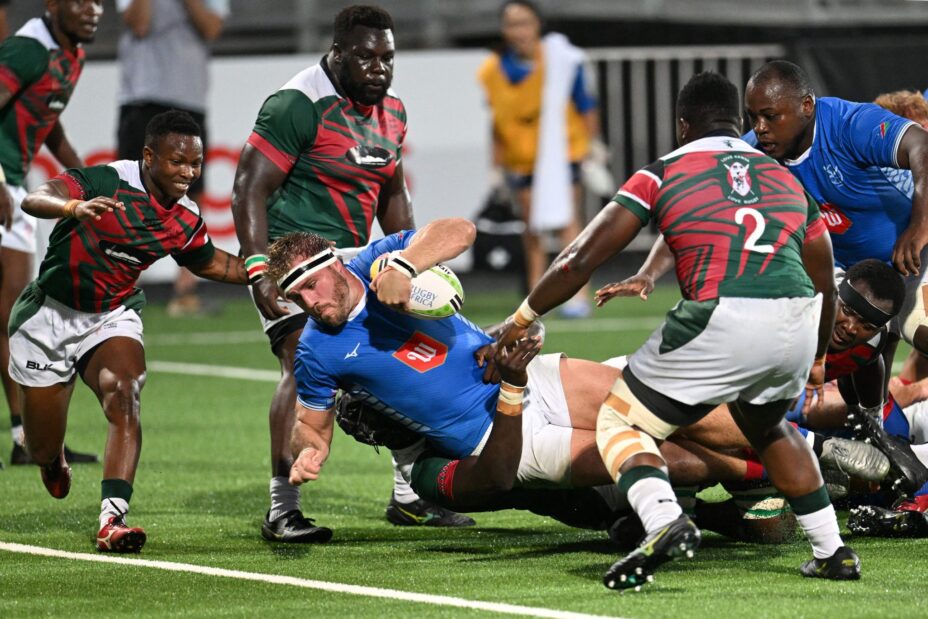 Namibia has been beating Kenya in the qualifiers for the rugby world cup for the past 30 years. This goes back to 1993 when they beat Kenya 60-9 at the rugby world cup qualifiers which were held at the RFUEA grounds in Nairobi.Yet despite failing eight consecutive times, the Kenya rugby set up has flatly refused to learn and apply the lessons.
Instead, every four years, KRFU officials and fans into raise their hopes, hoping for an upset. This year was no different. Despite the fact that Namibia had beaten Kenya 53-28 in the qualifiers for the 2019 world cup, and with no tangible improvement in the intervening four years, Kenya fans and officials still had high hopes. Those hopes came a cropper yet again with Namibia blanking Kenya 36-0.
Why does this keep happening?
After the qualifiers for the 2015 world cup, this author wrote an article stating that Kenya would not qualify for the world cup unless they invested heavily in youth development. Had the KRFU created an 8 year youth development plan after the 2015 qualifiers, Kenya would likely be marching to the 2023 world cup.
After Kenya failed to qualify for the 2019 world cup, esteemed coach Michael Tank Otieno said there are no shortcuts to qualifying for the world cup. He said:
Kenyan rugby has to go the long route of development if they harbour any ambitions of qualification to the rugby World Cup.
"To qualify for the World Cup you need an eight-year plan. Without that, it's impossible to qualify for the event," he said.
Otieno said rugby needs to be played at primary school and have a development pathway for players from age six to 14.
"We need to see rugby being played at primary school level. You can't wait for players to start playing at high school; it's too late, when you compare with what other countries are doing," he said.
Otieno said the technical setup needs specialist coaches like defence, attack, kicking, scrum coaches. It alsno needs support staff nutrition and psychologists.
"The game these days is being analysed in all facets of play, so we need to bring that on board if we are to make inroads against some of the top teams. But it's a process and it will take time," he said.
Why is youth development needed.
A number of foreign rugby coaches who have worked in Kenya have described Kenya rugby players as severely lacking in core rugby skills and tactical acumen. In successful rugby countries, rugby talent is identified as early as age 13. Once players with potential are identified, they are exposed to the best coaches on a regular basis, they are drilled in core rugby skills until such skills become second nature.
Having high skill players offers a coach a wider array of options to design moves that can advance the ball and put points on the scoreboard.
They are also drilled tactically so that they always know what to do in certain tactical situations. The errors that Namibia punished severely this time around were down to players not making the correct decisions in game situations. Namibia knew Kenya would make those mistakes and they were ready to pounce on each mistake.
Tana Umaga, the legendary All Black player, who coached Daniel Adongo, said that Adongo had immense physical gifts but completely lacked rugby sense. It was the same reason Adongo failed to catch on with any South Africa team. The SA coaches noted that Adongo didn't know what his role was in specific situations such as when defending a 5 yard scrum. These are things that come naturally to players who have been drilled in these game situations since they were 13 or 14. Even Injera in his prime in 2009 attended trials in South Africa and France and was not selected. In both cases, the players did not succeed in the trials due to their lack of core rugby skills. Something that must be addressed through structured youth development.
Funding
According to Sports CS Amina Mohamed, The Sports, Arts and Social Development Fund collected Sh30.3 billion in the two years between 2019 and 2021. The fund, whose main source of revenue are proceeds from betting, gaming and lotteries, was established to offer support to sports federations, training and technical assistance.
If Kenya Rugby were to receive a fraction of those funds, they could establish rugby centres of excellence in traditional rugby playing schools like Upper Hill, Kakamega High and St Marys Yala among others.
Unfortunately the ministry has been obsessed with spending money to host international tournaments. Billions have been spent hosting junior athletics tournaments that last only a few days and are soon forgotten. KRFU are no different with the obsession to waste money hosting tournaments. The KRFU was clamouring to host these world cup qualifiers which they saw as a shortcut to qualifying for the world cup.
Will Kenya ever learn?
Common sense would suggest that following each qualifying failure , the Kenya rugby officials and fans would do a honest self assessment, understand why the team failed and put in place structures that will create a different outcome next time.
But this never happens. Instead fans want quick solutions and short cuts. Many fans are now clamouring for coach Paul Odera to be replaced by Jerome Paarwater for the repecharge. As if changing the coach will create a different outcome against teams that are better than Namibia. Fans have already forgotten how badly Kenya was outclassed the last time they participated in the repecharge where yet again their lack of core rugby skills and penchant for basic errors were ruthlessly exploited by Hong Kong and Canada.
. The Kenya rugby set up is like a person who keeps trying to run through a brick wall over and over instead of perhaps trying a different tactic like investing in a ladder, which is expensive and will take longer but will achieve the intended purpose.
Examples
There are a handful of schools that produce all of South Africa's rugby talent. The most notable among these is Grey College which is known as "The Cradle of South Africa Rugby" and Paul Roos. Both schools have produced well over 100 Springboks between them and many more provincial players. World cup winning captain Siya Kolisi attended secondary school at Grey College.The school takes rugby rather seriously, fielding 12 different rugby teams every year in various categories like U14, U15, U16 and U18. All teams are drilled by highly qualified coaches like former Springbok Robbie Kempson.
Before Zimbabwe's financial collapse, their top players have successfully made it in the South Africa rugby scene. Players like Tonderai Chavanga, Bryan Mujati and "Beast" Mtawarira, are all products of the top rugby schools in Zimbabwe like Prince Edward school, Falcon College , St Johns college and Peterhouse all of which used to recruit the best rugby players from across the country and expose them to the best coaching for a period of six years.
Closer home in Kenya, there was a time when Lenana School and Nairobi school had decent rugby development programs as described by former Kenya XV player Martin Ndeda.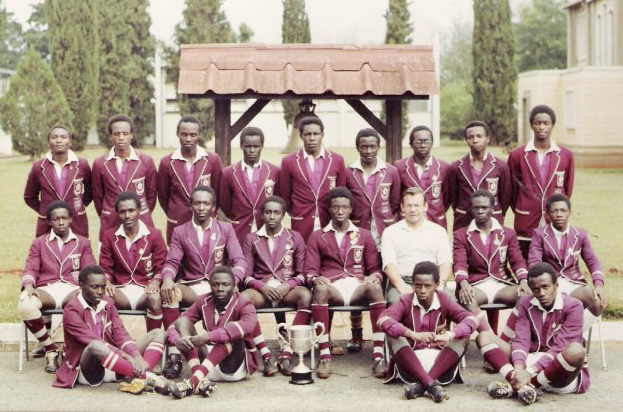 Ndeda, who was at Lenana between 1982 and 1987 noted: "We had the senior colts (Form Three and Four) and then the junior colts  (Form One and Two). Rugby was the sport of choice at both schools and unless a medical condition could prevent one from playing."
Ndeda said the 'Colt System' helped him and many others develop their game progressively. "I learnt the game the moment I joined Form One and for the next six years I was at the school, my skills kept improving with the help of the coaches," he added.
In those days, Lenana and Nairobi school rugby programs were run by European coaches.