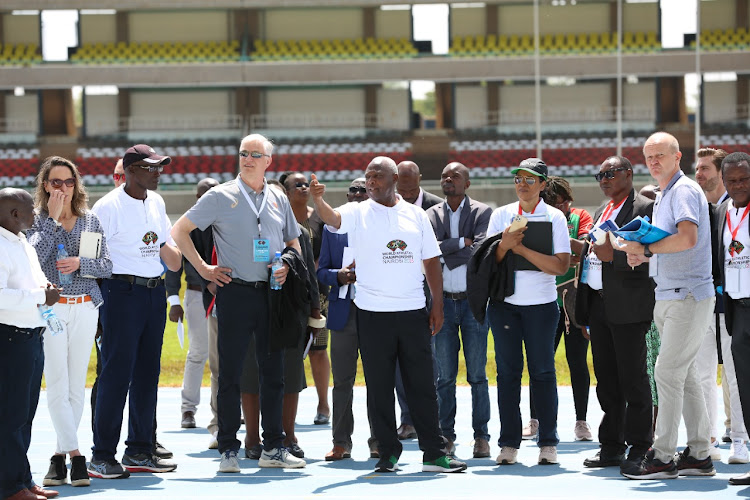 Kenya recently lost their bid to host the 2025 World Athletics championships. They lost to Tokyo. AK Chairman Jack Tuwei vowed that Kenya would go back to the drawing board to come up with a better bid for the 2027 event.
"As we retreat to the drawing board to analyze our bid, AK believes that it is only a matter of when and not if Kenya will host the World Championship." said Tuwei according to the Star newspaper.
This comes after Kenya has hosted a number of World athletics events including the World Cross country championships, the world youth championships and the world junior championships at great cost. For example, the world junior championships cost a staggering well over Ksh 1.5 billion.
It is worth examining whether or not these bids are worthwhile or if the money could be better used.
Spend the money to motivate competitors.
Kenyan athletes like Norah Jeruto are defecting to country's like Kazakhstan who offer them Ksh 30 million for each gold medal. Meanwhile their Kenyan counterparts are given about Ksh 1 million. And hardly any reward for winning lower events like the All Africa games. It is surprising that more Kenyan runners have not defected to Kazakhstan.
Furthermore, it is impossible to get the top Kenyan runners to train for events like the 5000m and the 10,000m. They are only interested in training for road races. This is because it is impossible to earn money from these events anymore.
This largely explains why no Kenyan man has won this event since Charles Kamathi in 2001. Thats a whopping 20 years !
Instead of spending Ksh 1.5 billion hosting events that last only a few days and are soon forgotten, it is better to use that money to motivate Kenyan athletes.
Spend the money developing talent.
Kenya performs poorly or is below par in every sport be it football, volleyball, rugby, boxing oor basketball. Kenya players lack the necessary core skills required to excel at these sports. The way to remedy this situation is to invest in centres of excellence or academies to develop youth talent from an early age.
Kenya has neglected field events and the sprints. However the emergence of runners and throwers like Omanyala and Yego shows that there is talent in the grassroots waiting to be developed. AK and the Kenya government should invest in training coaches so that they know how to identify talent and groom that talent. These coaches should be sent to the grassroots to identify and groom the next generation or sprinters, jumpers and throwers so that Kenya is not only dependent on distance runners.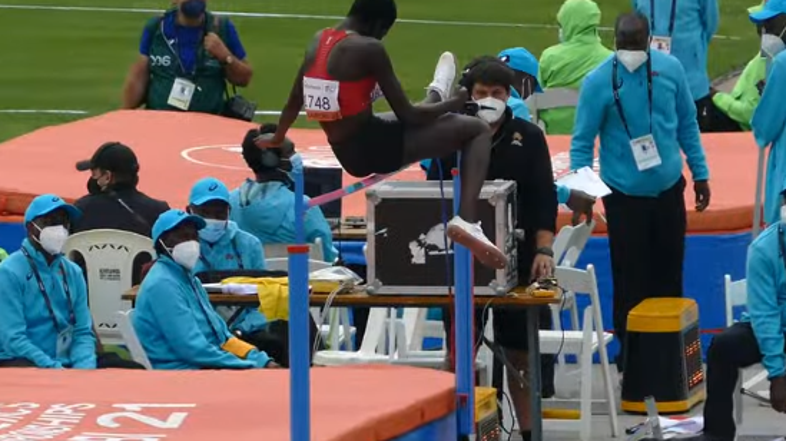 Spend the money on equipment and infrastructure.
Ask any Kenyan sprinter, thrower or jumper why they perform poorly in international events, they will tell you that a significant reason is that lack of equipment. The sprinters and jumpers have no access to gyms which are critical for training for their events.
There is also an acute shortage of football fields, as well as volleyball and basketball courts in Kenya. This is another factor in Kenya's poor performance in team sports. It is better to invest money giving the youth at the grassroots spaces to sharpen their skills.
Wasting money paying officials
Also singled out for praise was the bid committee, which spent many days and nights refining the relevant documents to ensure they were in line with the requirements.
But bid committees don't work for free. They are paid hefty sitting allowances. Why pay officials money that is better spent investing in athletes and infrastructure.
Kenya's bid is a non-starter
The primary criteria that World Athletics uses to select a host is the potential for generating income. Tokyo was chosen because Japanese companies are willing to pour millions of US dollars in sponsorship. Kenyan companies do not have the financial muscle to compete with their Japanese counterparts. Furthermore Japanese fans are willing to pay a premium for tickets. In Kenya, athletics fans don't go to the stadium unless entrance is free. For these and other reasons, it is highly unlikely to lodge a successful bid.
Sebastian Coe also noted that Kenya's lack of a proper stadium was the biggest stumbling block to Kenya's bid.
"We had four strong bids but there were challenges around the stadia refurbishment and the time for Kasarani to be ready for the world event," noted Coe
Why spend billions of Shillings bringing Kasarani up to standard for an event that that will only last a week?