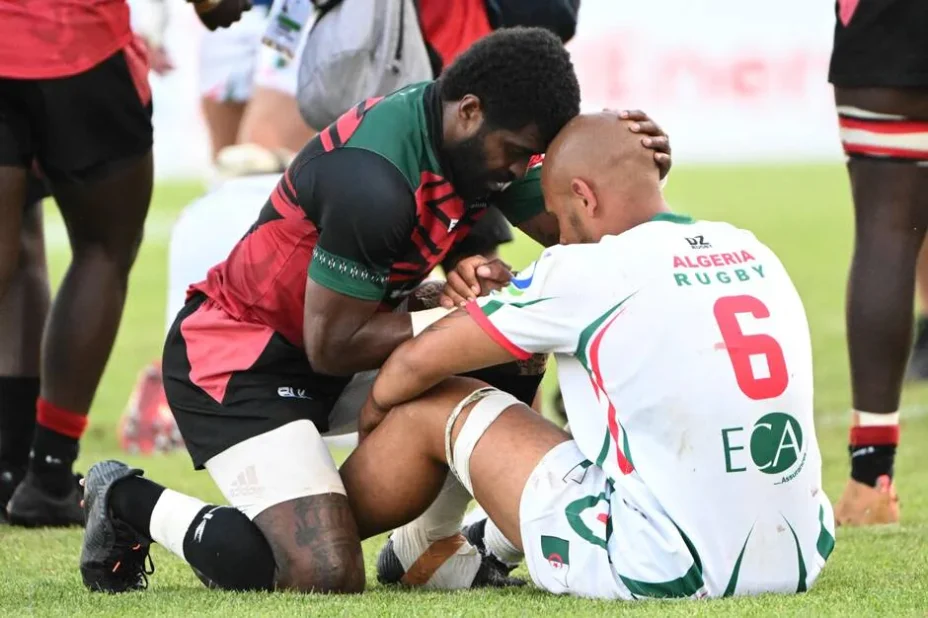 Kenya and Algeria met in Marseille France in a qualifier for the 2023 Rugby World Cup. Kenya emerged victorious in what was the first ever encounter between the two sides.
Indeed Algeria, who were ranked 90th in the IRB rankings prior to the qualifiers, have been a virtual non-factor in rugby until 2015. In fact it is fair to say that the sport hardly exists in Algeria. But what Algeria has is a large contingent of immigrants in France. There are well over two million French people of Algerian descent. And much like their football team, the Algerians have built an entire rugby team from Franco-Algerians. This is what has enabled them to skyrocket from virtual obscurity to one of the top teams in Africa.
The French League, known as the Top 14, is the highest ranked and highest paying domestic rugby competition in the world. It features top players from all the top rugby playing countries including New Zealand, South Africa, Australia and the Pacific Islands.
The second tier league, known as the Pro D2, is also among the highest paying domestic leagues and also features players from all the top rugby playing countries.
The third tier known as the Nationale is also a professional league.
The Algerian squad for the 2023 rugby world cup qualifiers has 8 players who have played Top 14 and 14 who have played Pro D2
All the Algerian players currently ply their trade in one of the top 4 French Leagues. Most of them play either in the ProD2 or the Nationale, which are the second and third tiers of French rugby. For reference, Philip Wokorach, the Ugandan who starred in the Kenyan domestic competitions, plays in the Nationale 2 which is the fourth tier of French rugby. So almost all the Algeria players ply their trade in a tier or two above Wokorach.
Not only that, but the Algerian players were raised in the French rugby development system where players with potential are identified at an early age and exposed to the best coaches and the best equipment throughout their youth years. Comparing an Algerian rugby player to a Kenyan rugby player is like comparing a KCSE candidate who studied at a good school like Alliance Boys, had access to every book, every past paper and had good teachers to a candidate who went to a bad school, often dropped out due to lack of fees, had no books, and studied under street lights.